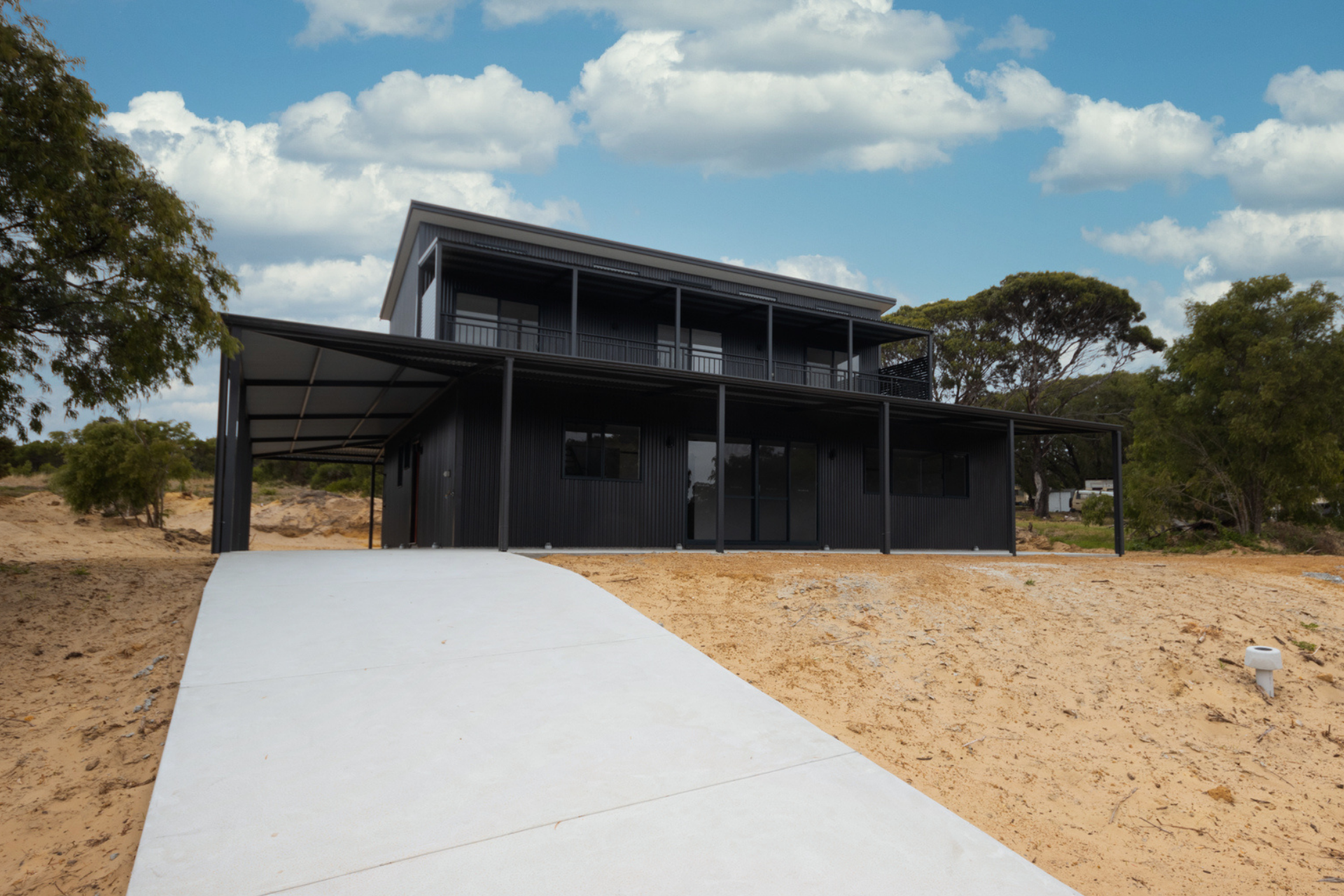 Two-Storey Modular Homes (Behind The 2021 HIA Award-Winning Project)
18/03/2022
Evoke Living Homes is going beyond the average modular home builder, with innovative design and quality, showcasing the clever construction and architectural flexibility for which Evoke is renowned for.
In 2021 we completed a two-storey holiday home for our clients Jane & Allan in the beautiful Bremer Bay, in Western Australia's Great Southern region.
Boasting superior quality, stunning upgrades and style, this two-storey modular home provided a turning point for both our company, and the WA modular industry, in innovative design.
The design then became a multiple HIA award winner, being announced winner of the following categories at the 2021 HIA Regional Western Australia Housing Awards:
2021 HIA Great Southern Region - Modular and Prefabricated Housing
2021 HIA Great Southern Region - Innovation in Lightweight Housing
Keep reading to find out more about the 'behind the scenes' of this exciting project...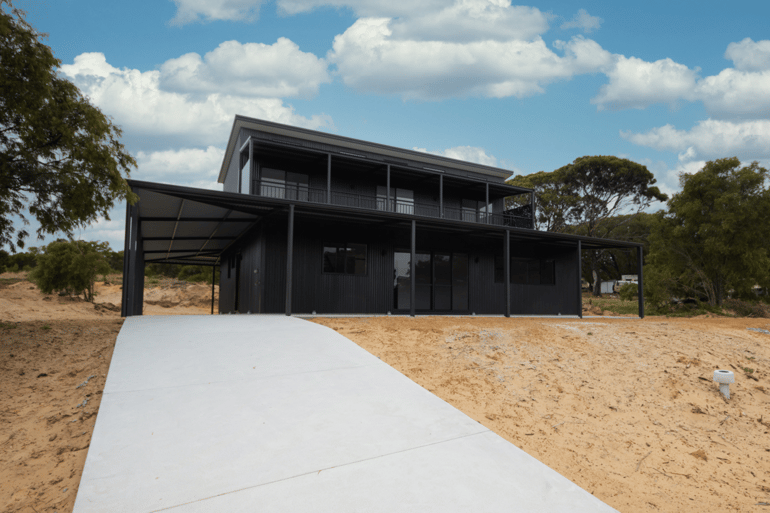 The first two-storey modular home
As this was our first double-storey home, the project required a substantial amount of research and development to come up with the best method of building.
It was a challenging build for the crew but provided a great experience and a huge learning curve. Being a double-storey structure, building the top module on a steel frame chassis was required, with the challenge being how to create the most structurally sound module while keeping it to a reasonable weight for craning.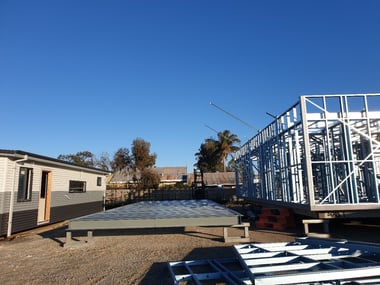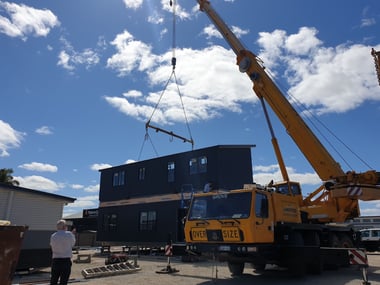 It was a true collaboration that included the directors and managers within Evoke Living Homes, as well as engineers, designers, and crane experts. "This project has really provided a massive turning point for not only us, but for the WA modular home industry" -Russell Draffin, Managing Director of Evoke Living Homes.

The Bremer Bay project
The HIA award-winning Bremer Bay residence was a milestone in modular construction, setting records in Western Australia by becoming one of the first two-storey modular residential homes. It was a challenging build for the crew but provided a great experience in different areas of the build.
With their dream of a holiday home in mind, the new owners' brief was simple – the house needed to be long-lasting, stylish, and full of the elements that make a family home enjoyable.
This modular home is truly unique and the open plan design appeals to anyone who is looking to make their home special.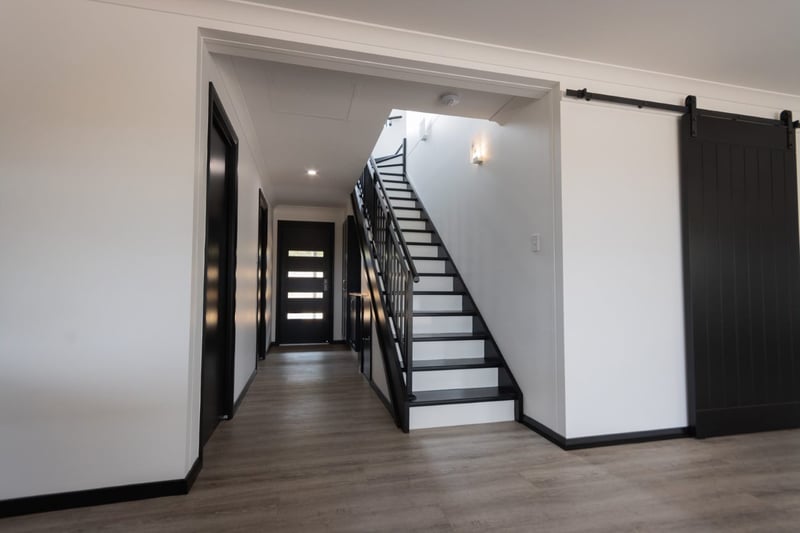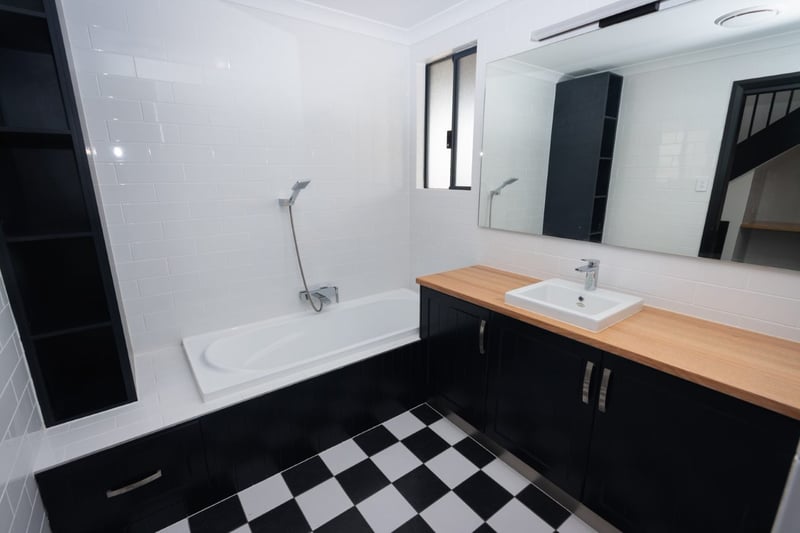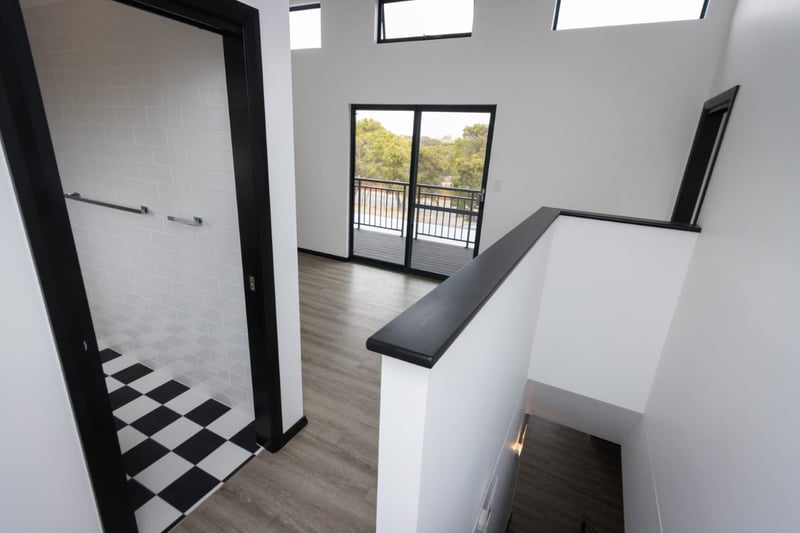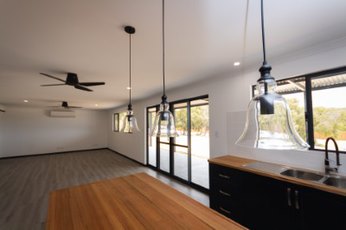 Considering building a two-storey home?
The best of both worlds; a luxury and spacious upper level, with a ground floor that allows for easy customisation.
Our two-storey modular homes are custom designed to suit your lifestyle and needs, all while offering the highest in quality, comfort, and convenience.
A custom designed home will meet your vision and exceed your expectations. Our professional team at Evoke will arrange the design consultation with you and work through a design based on your size and budget requirements, making best use of the main and second floor.
If stairs aren't an issue, a double story home may be the perfect solution to make the most of a smaller block, or stunning views.
Modular homes are built faster, with less waste and are environmentally friendly! Today's two storey homes can be designed for easy living in multi-level accommodations.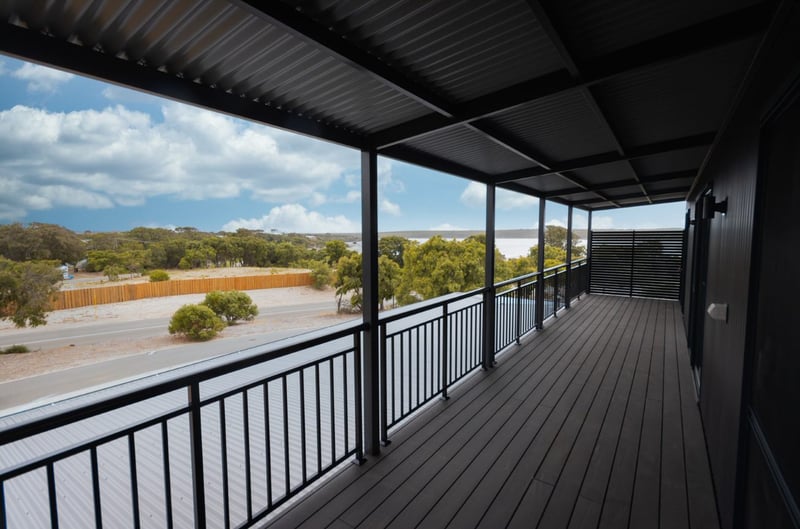 Get in touch
For more information on building a two-storey modular home give us a call today on 1300 138 653 or email sales@elhomes.com.au. For more design inspiration check out our gallery of previous projects or scroll through our customisable standard designs.