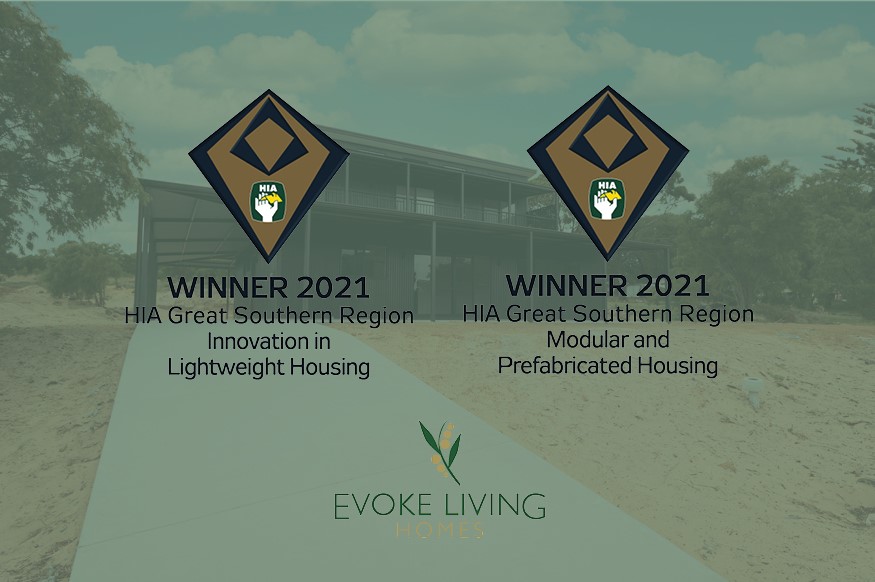 2021 HIA Award Winner!
13/09/2021
We are delighted to have received a number of awards at the 2021 HIA Regional Western Australia Housing Awards, as we were announced winners of the following categories:
2021 HIA Great Southern Region - Modular and Prefabricated Housing
2021 HIA Great Southern Region - Innovation in Lightweight Housing


Our first double-storey home in Bremer Bay was awarded the winner of these two prestigious awards. As one of the first residential modular companies to embark on a two-storey build in Western Australia, the project really provided a turning point in modular construction.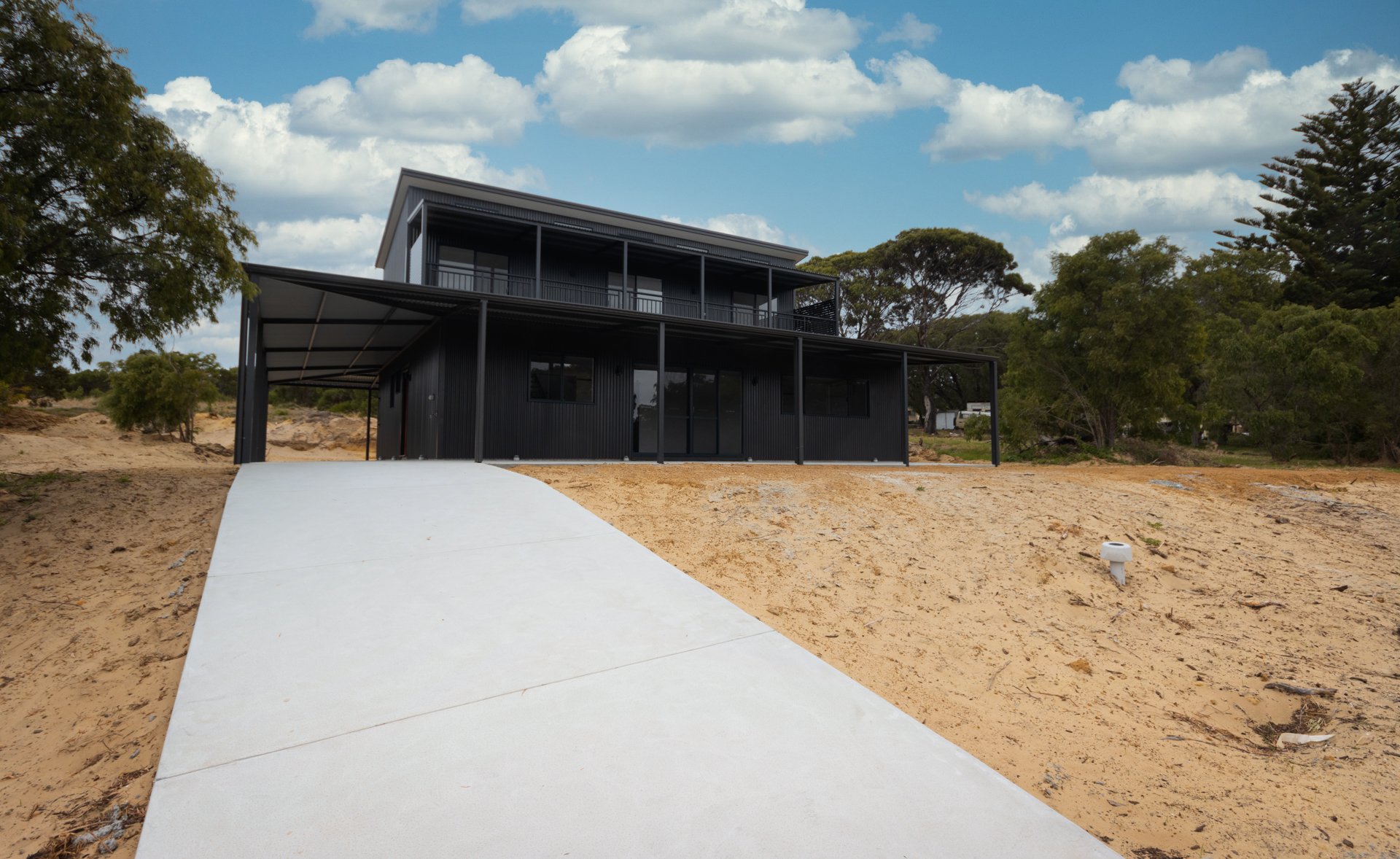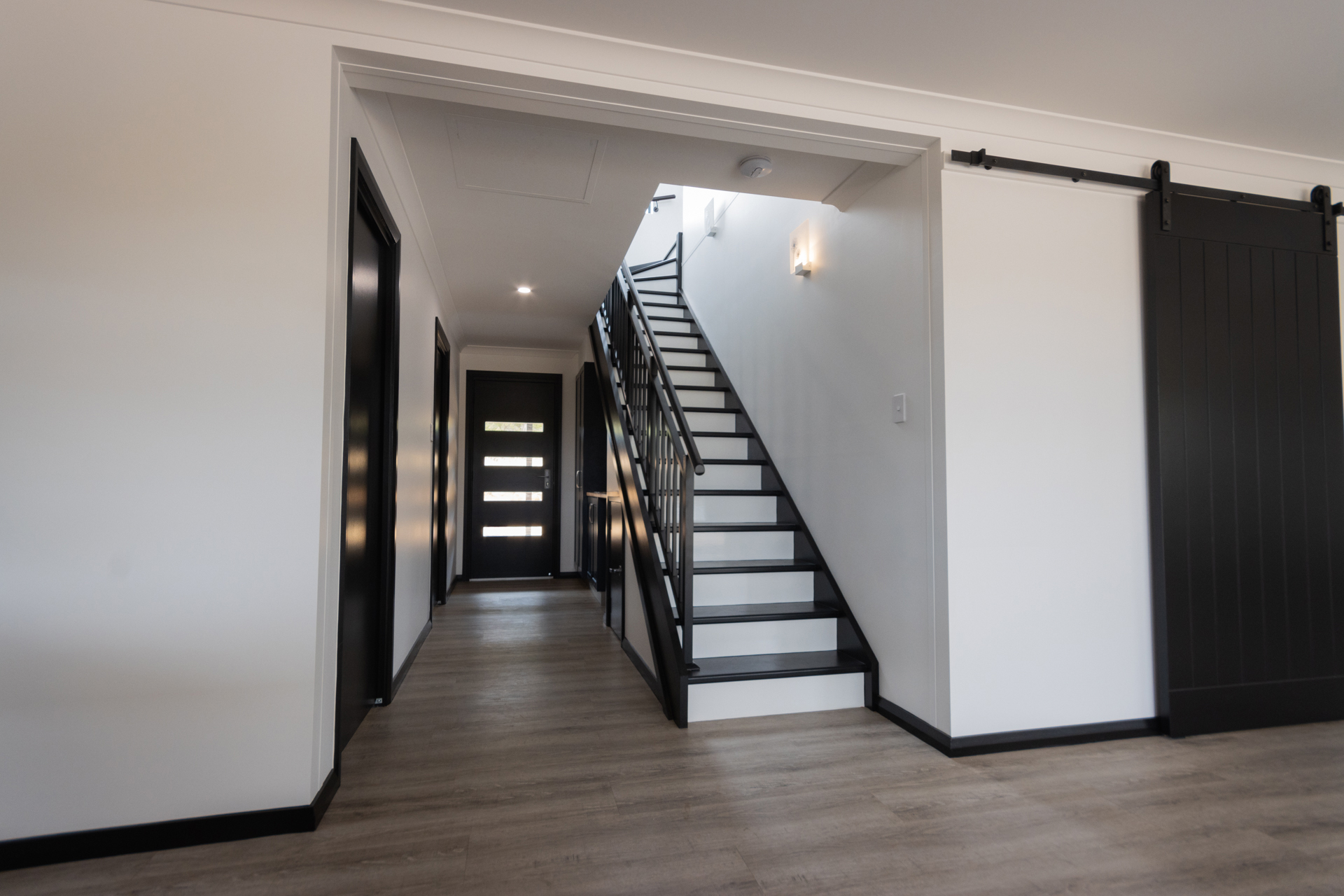 FLOOR PLAN
Ground Floor: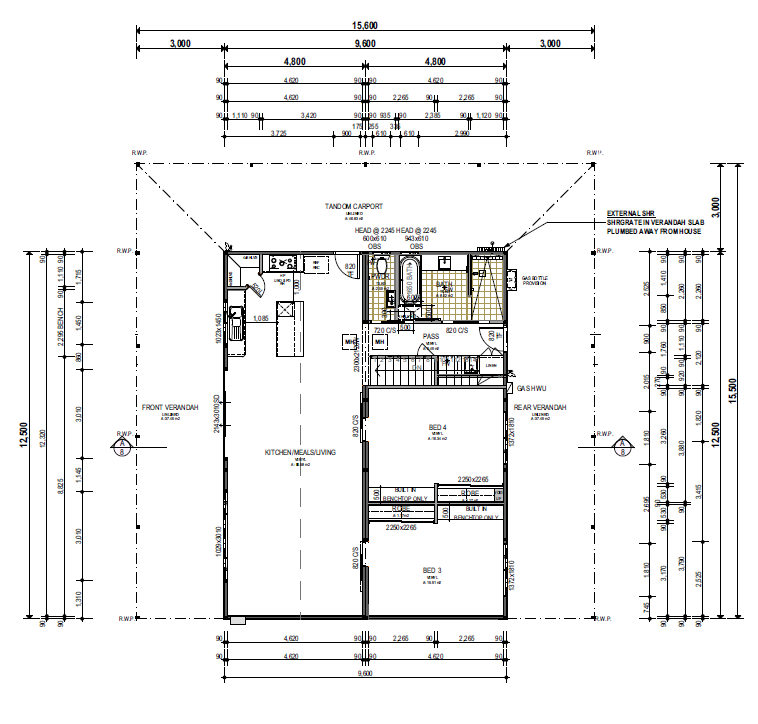 First Floor: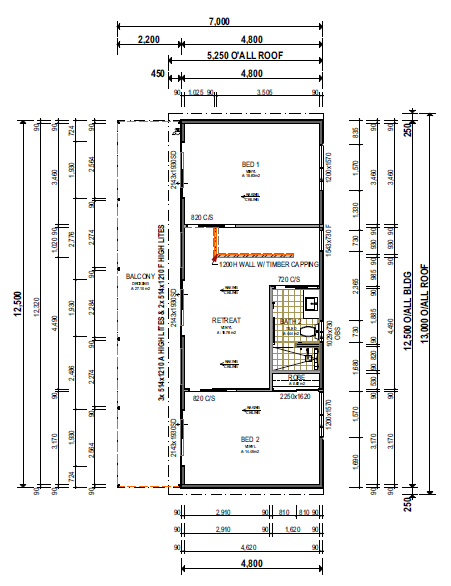 STYLISH, PRACTICAL HOLIDAY HOME
Our Bremer Bay clients, Alan & Jane, came to us wanting a stylish, practical deign that would serve as a fun holiday home. To take advantage of the beautiful views that our client's property boasted, the Evoke team took on the challenge to innovate a two-storey steel frame modular home. Working with our client, we fully customised the four-bedroom, two-bathroom design to provide the home of their dreams.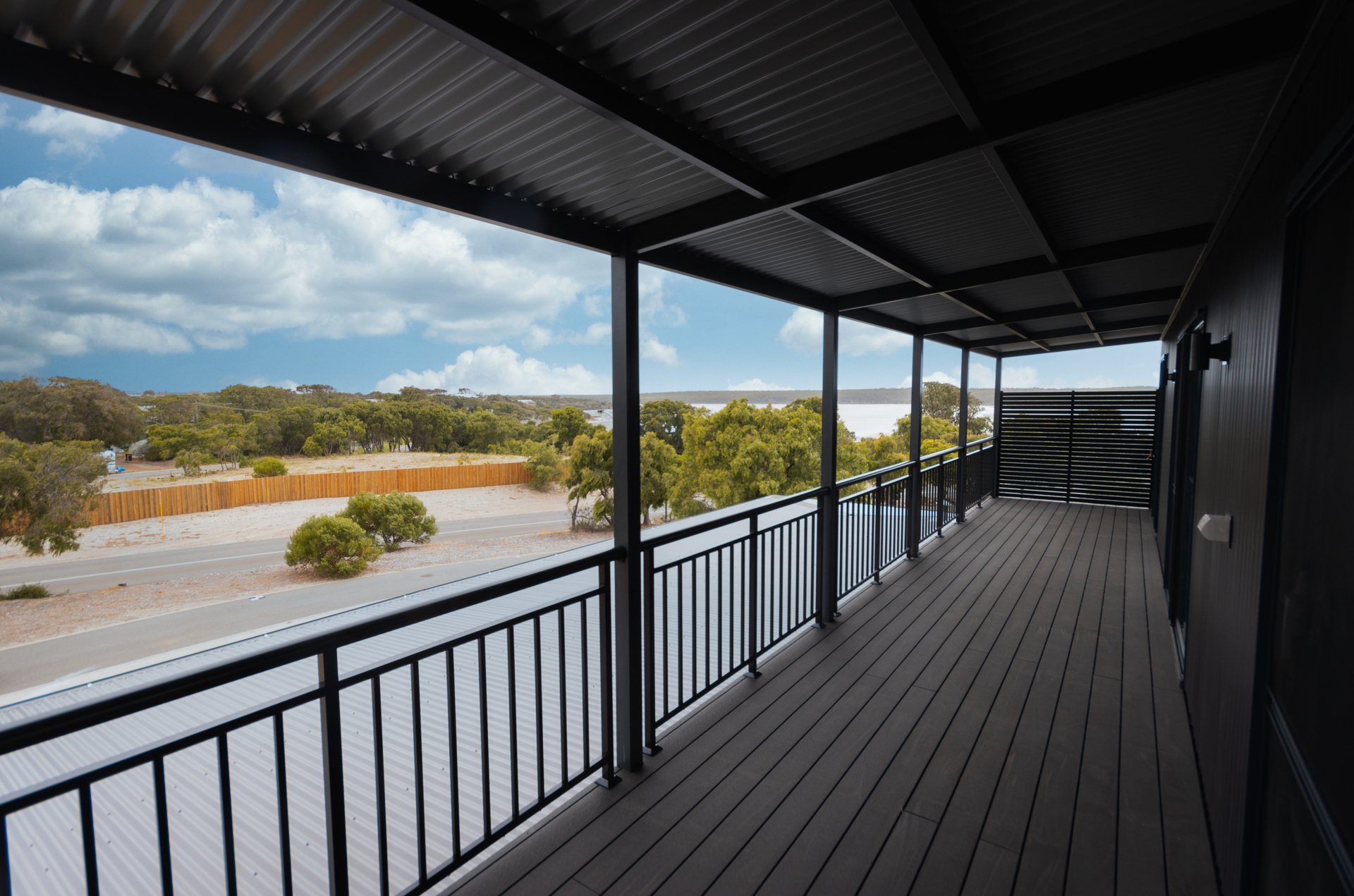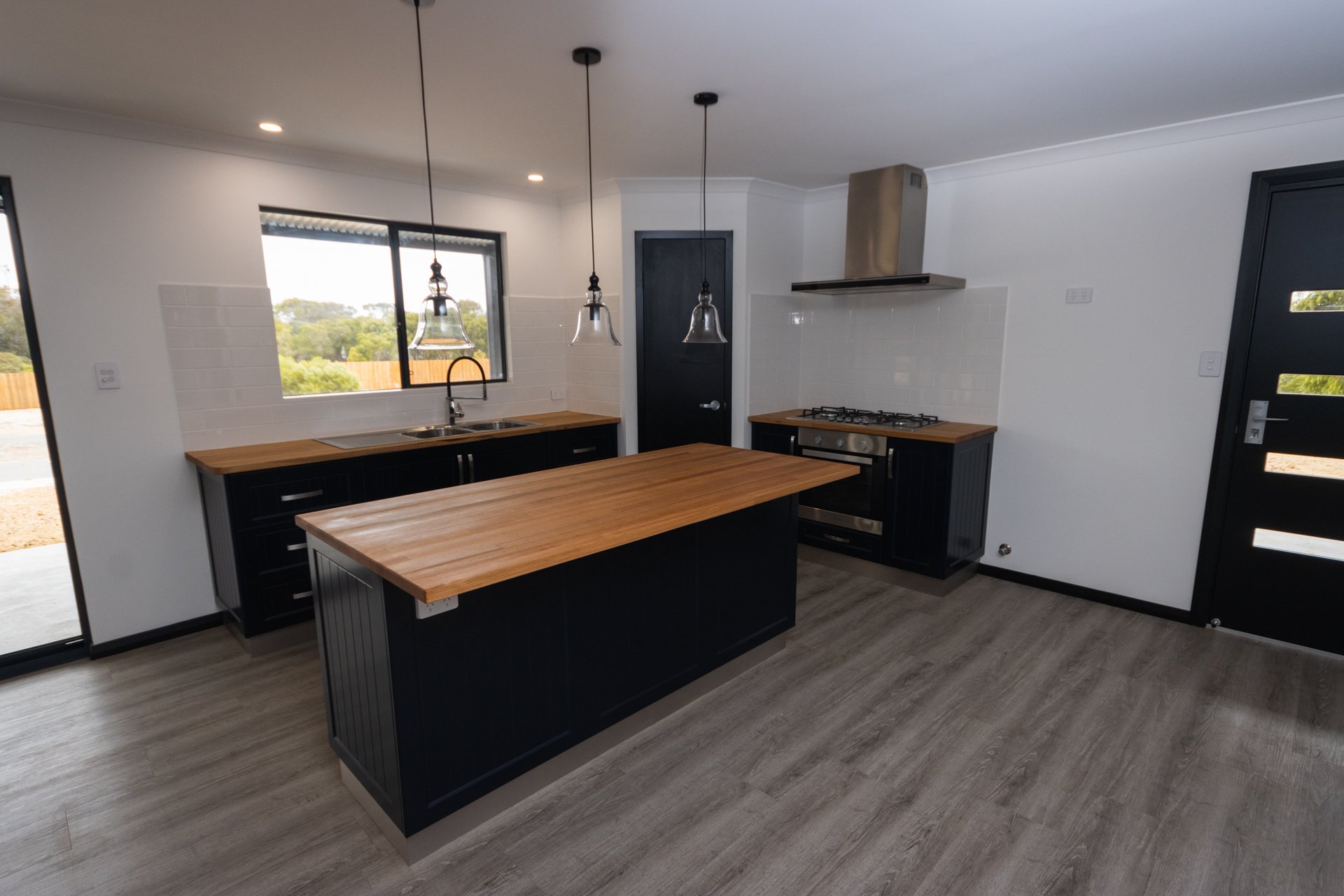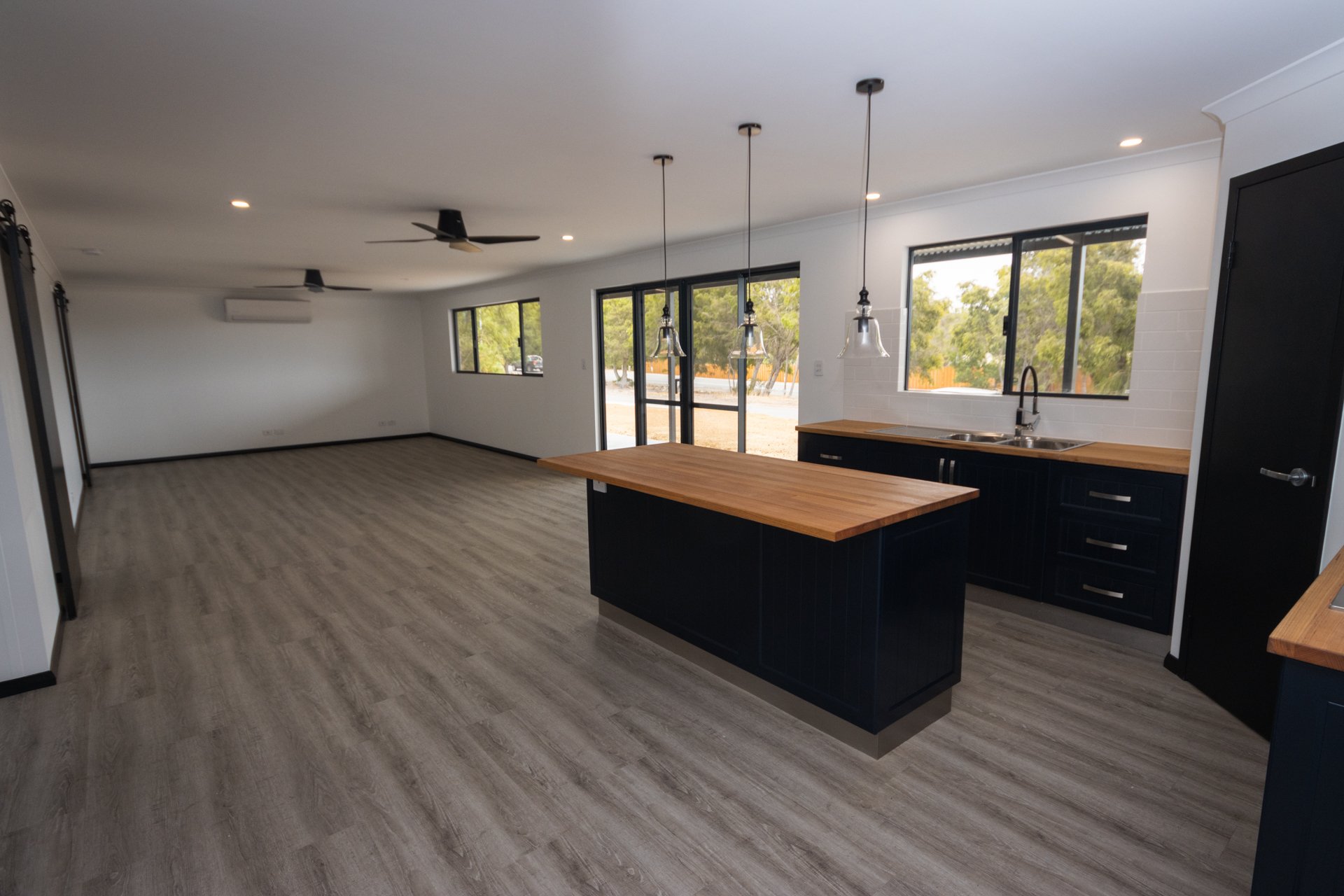 QUALITY FIRST!
From the outset, most important of all was the requirement for quality, from the structure of the home right down to the internal finishes.
The upper floor features two bedrooms that include sliding doors onto the balcony, and a shared sitting room and bathroom. The highlight windows provide extra feature by adding light and ventilation to the space. The ground floor features two bedrooms complete with Polytec walk-in robes and Victorian Ash desk benchtops.
The spacious bathroom and powder room feature floor to ceiling subway tiling, and black/white chess floor tiles to add some spunk to the design. Flowing through the kitchen and bathrooms are Victorian Ash benchtops, and stunning profiled 'blue' cabinetry to create a fun but quality vibe throughout the house.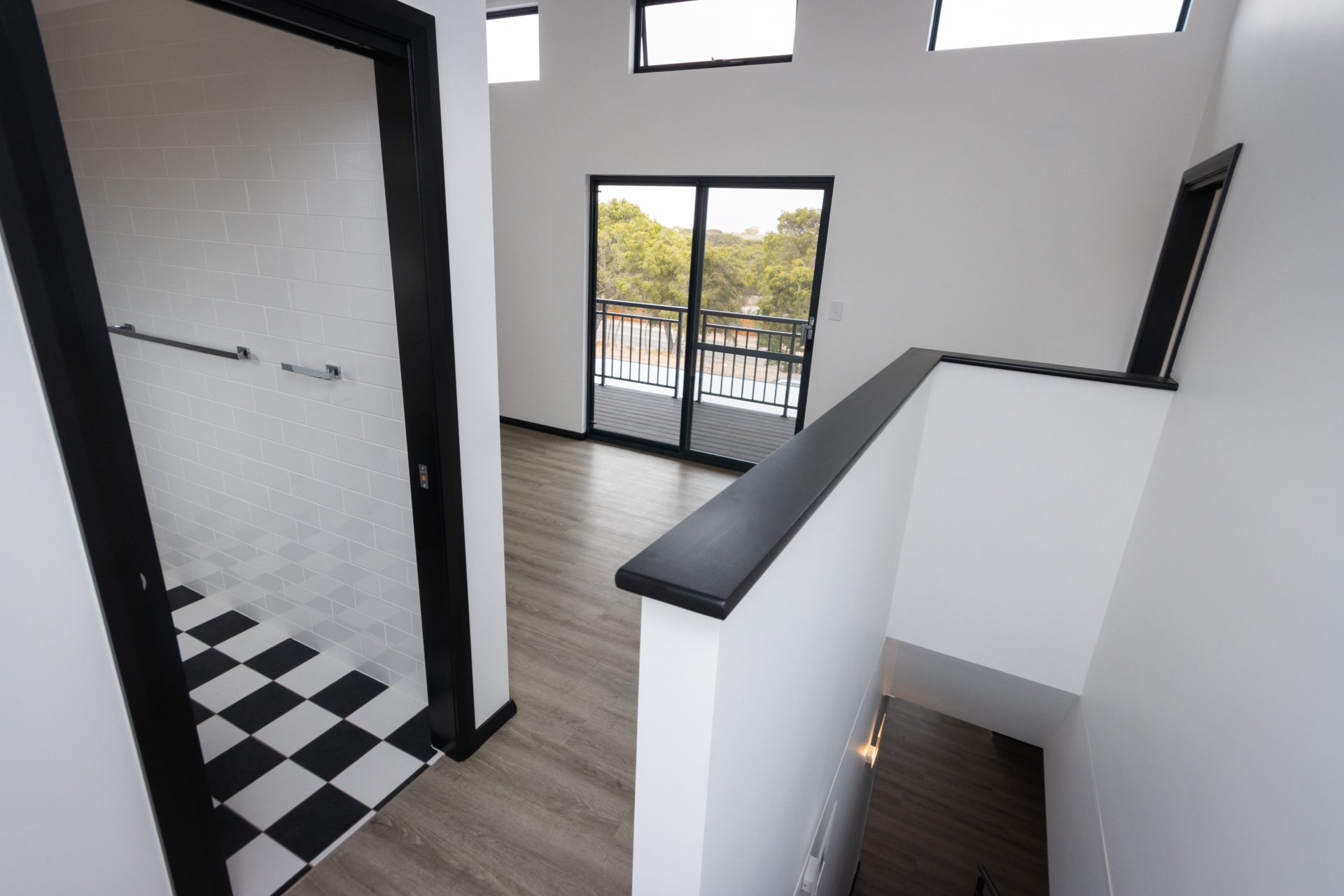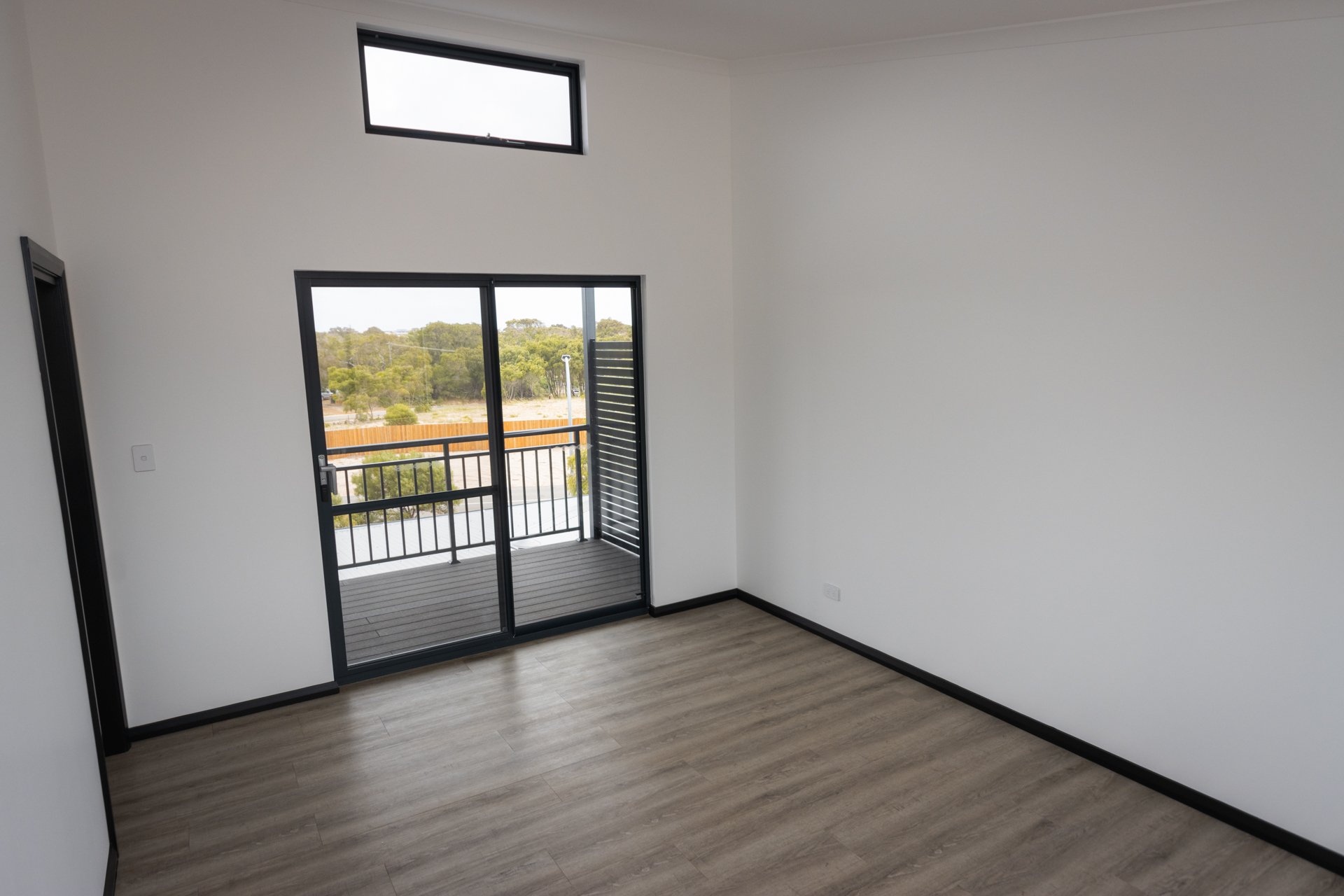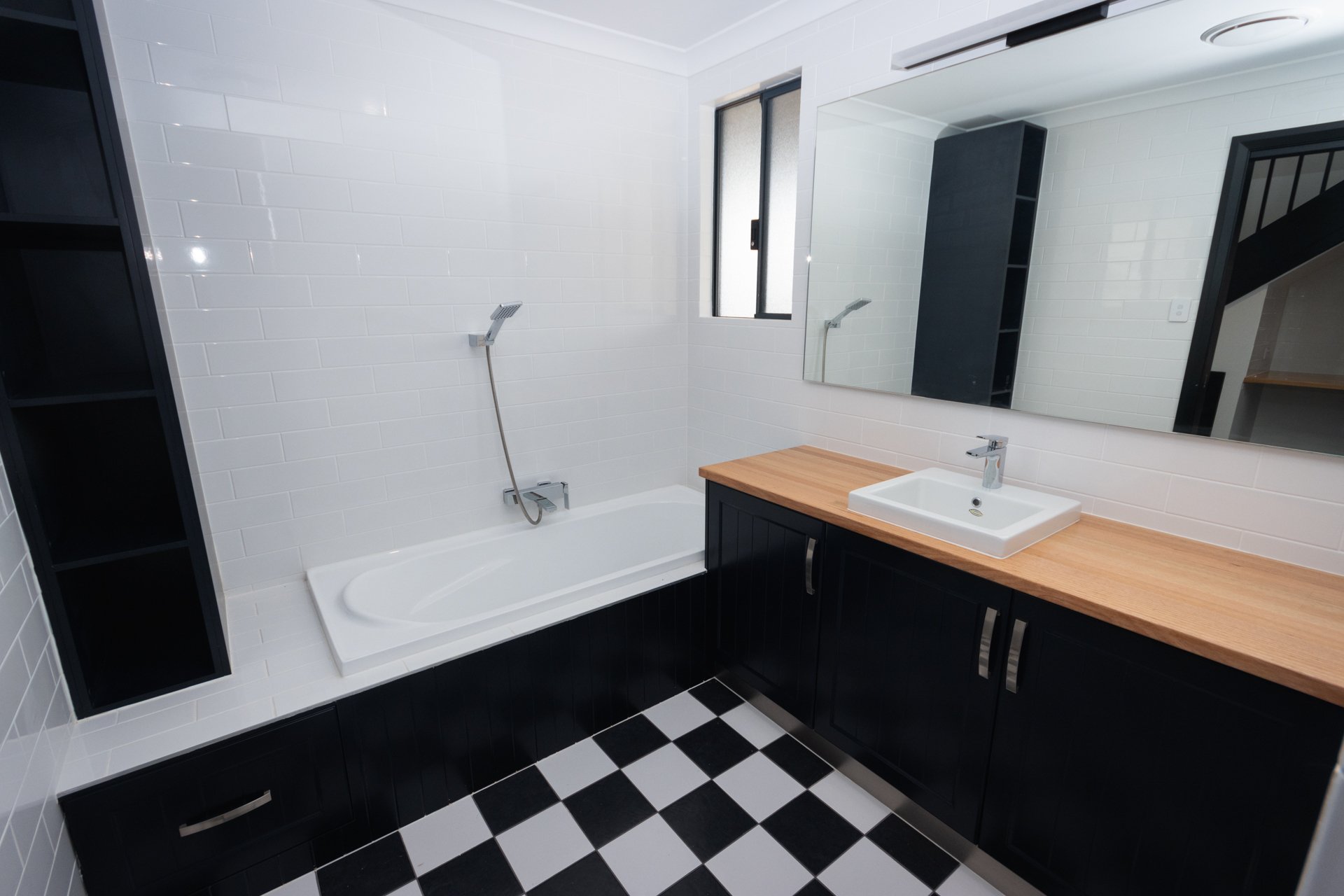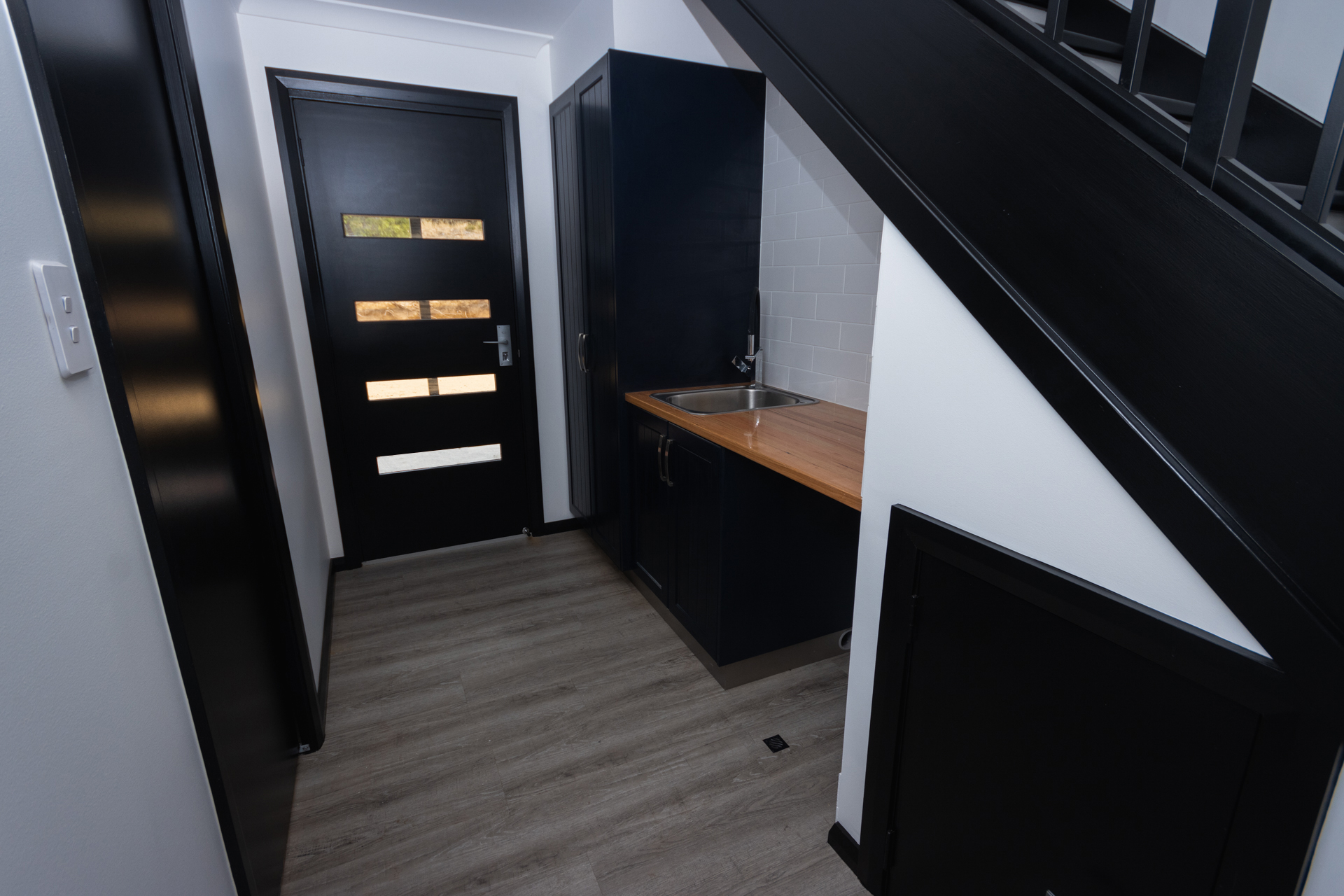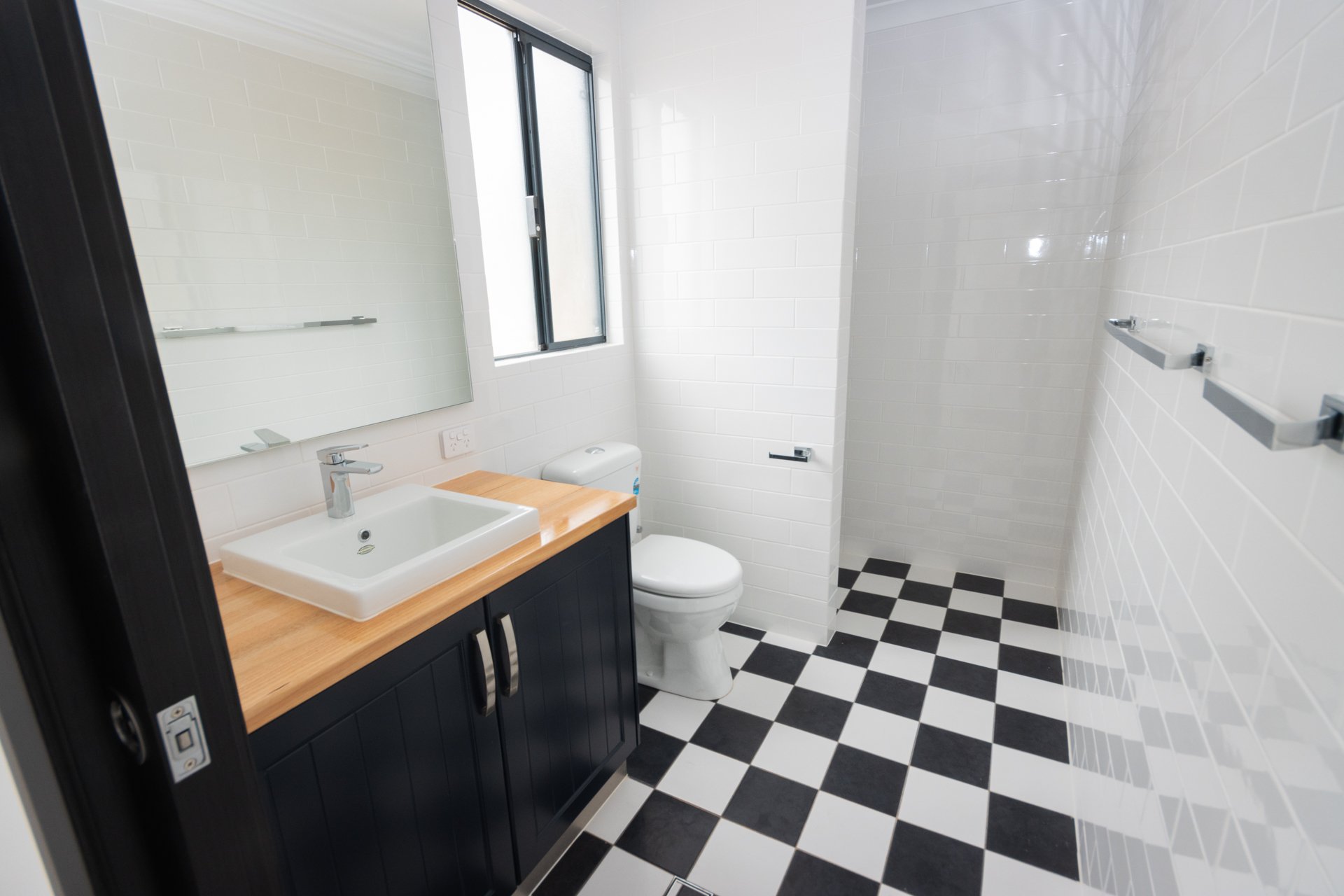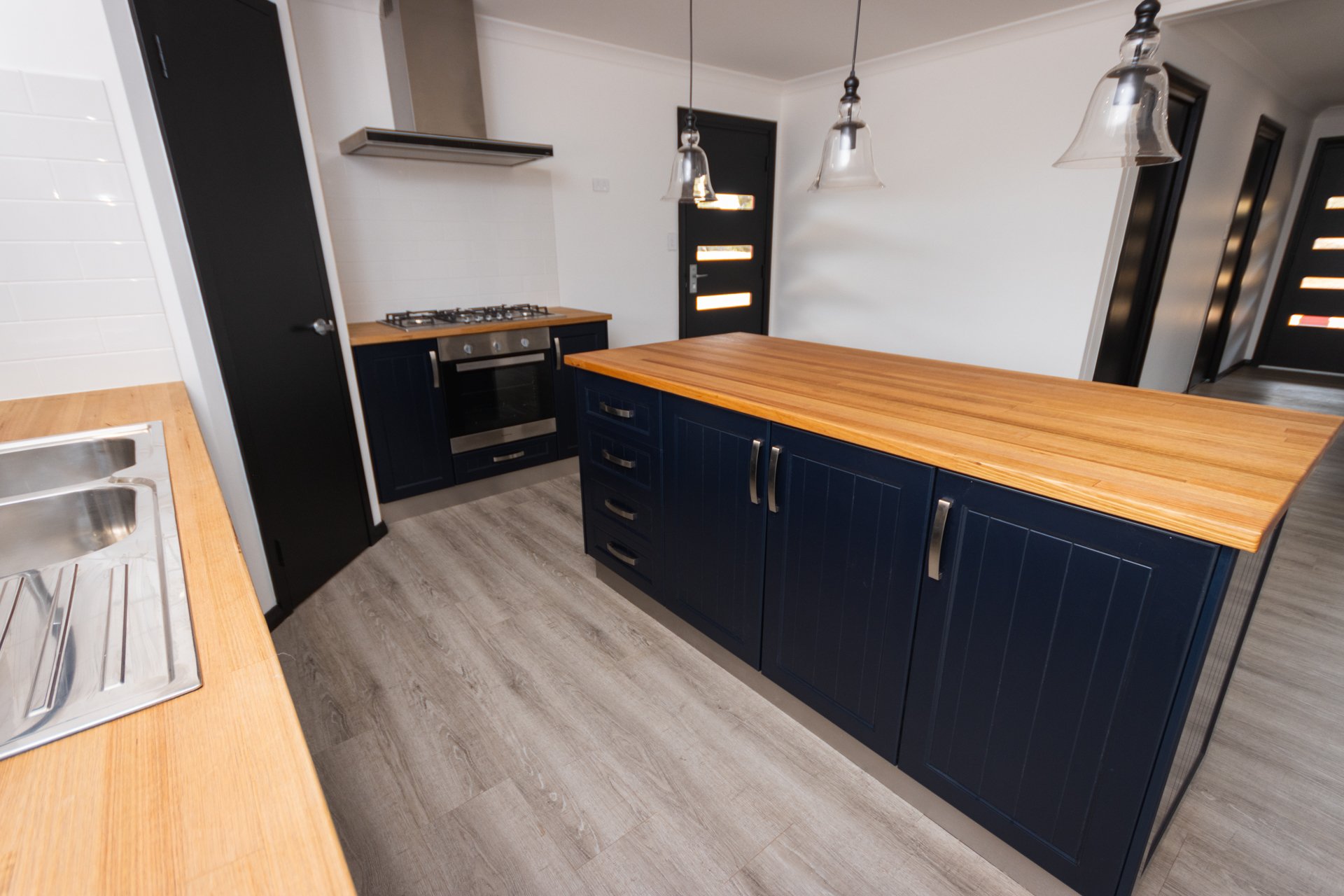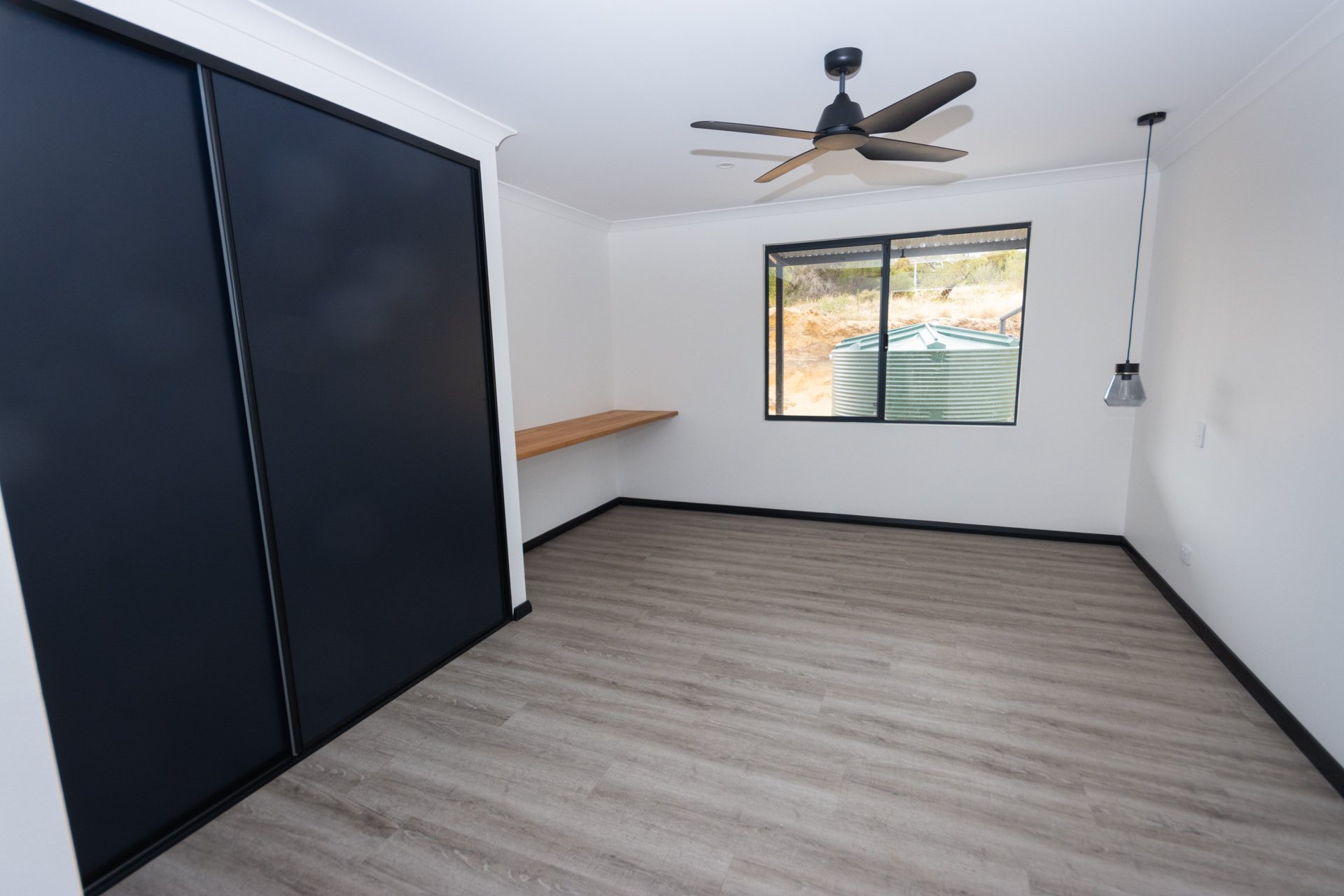 OVER TO YOU
Evoke Living specializes in providing durable modular homes to Western Australian regional families.
As a family owned and operated business, we take the same level of care with every home we build that we would for our own families. Our modular homes are anything but one size fits all - through detailed consultation, we will work with you to create a design that is both functional and personalised to your dream lifestyle.
Get in touch with Evoke Living Homes to start your dream building journey!