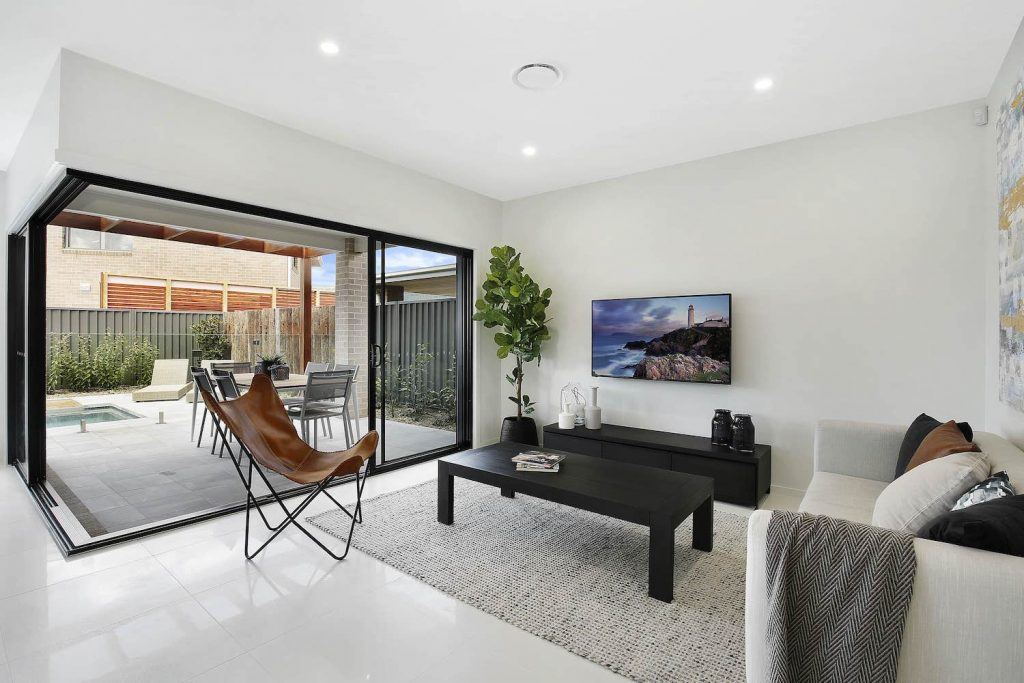 How To Build a Modular Home That's Perfect for Entertaining
14/12/2019
For those who love to entertain, there's nothing better than relaxing with family and friends at home.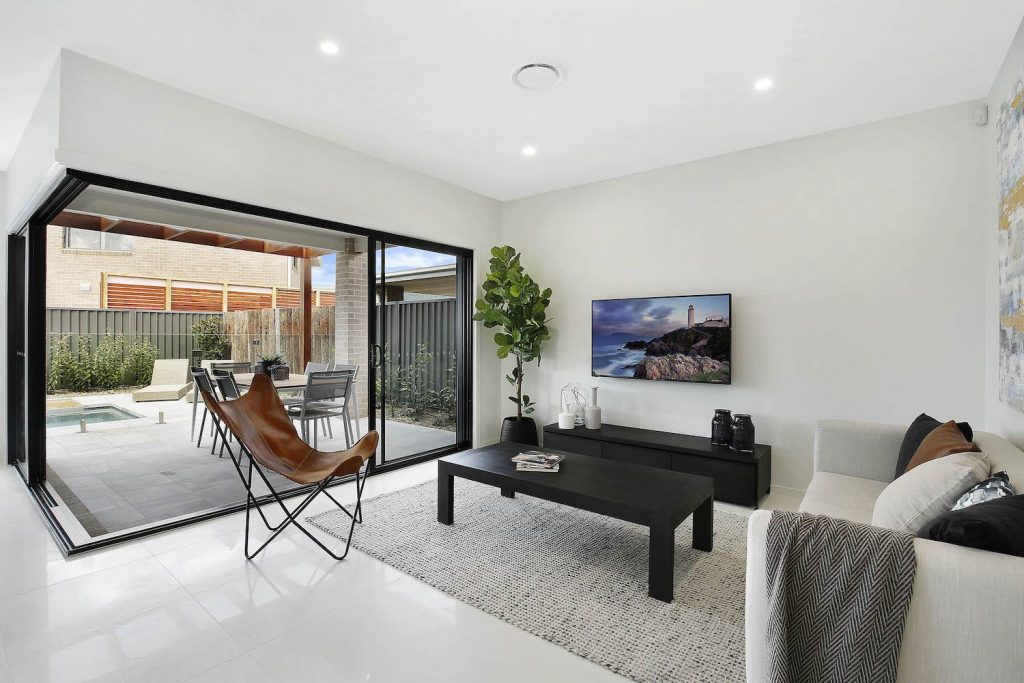 Whether your're hosting a small get-together or large celebration, designing a transportable home in WA that has the space and design to entertain in style and comfort, means you can make the most of every occasion.
Some clever design features can turn your new modular home into the perfect place to host everything from a relaxed summer barbecue to a Christmas lunch with the whole family.
So with the warmer weather here and festive season only just around the corner, read on to discover our top tips to help you build a modular home that's perfect for entertaining.
OPEN-PLAN LIVING
Open-plan designs allow more natural light and ventilation giving the design a bright and spacious feel, which creates a welcoming atmosphere. With your kitchen, living and dining in the one space, you can chat and socialise even while you're prepping food or cooking.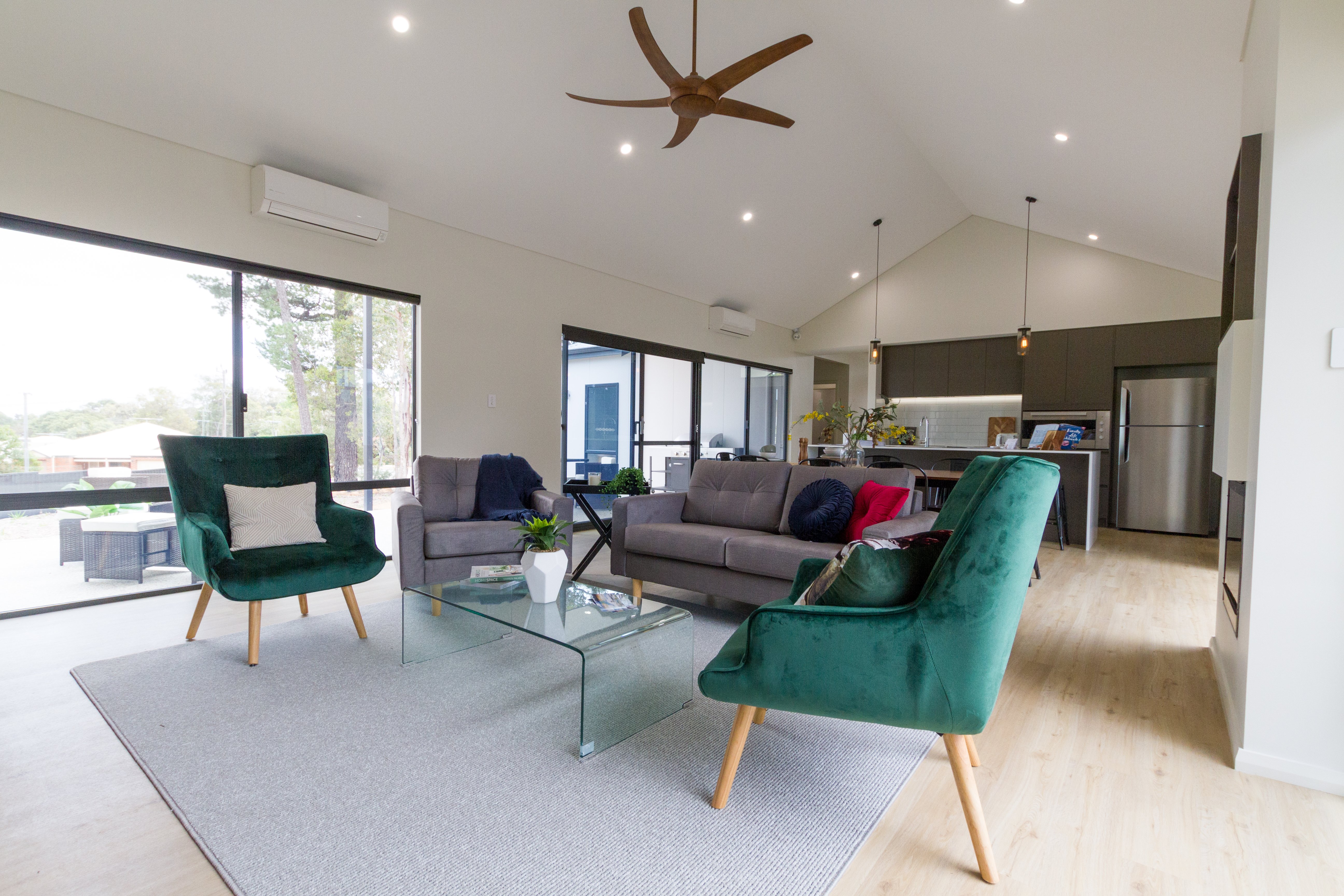 Plus with everything close at hand, its easy to keep the drinks and snacks topped up.
While open-plan design is great for larger gatherings, it can easily be adjusted to suit smaller groups by using furniture and even a floor rug to define the area and add a homely feel.
WELL-CHOSEN FEATURES
The inclusion of some well-chosen features and upgrades in your home design adds style and ambiance to your entertaining space.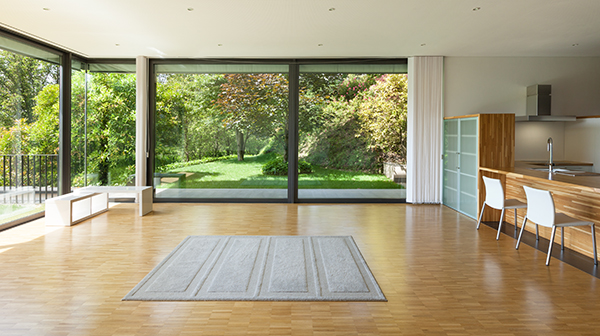 Large picture windows and bi-fold doors that open out to the deck are a popular upgrade, which lets in plenty of natural light and capture the stunning surrounding views.
Fireplaces provide warmth and is lovely focal point on a chilly night. An island bench with stools is a popular inclusion as it connects the kitchen to the living space.
BRING THE OUTDOORS IN
Outdoor entertaining is a pleasure over the sunny holiday months, so make sure your new home is set up to make the most of it.
A simple open deck adjacent to your living areas, means it is easily accessible through sliding doors and is a great spot for a relaxed barbecue, or a summer night.
If you'd like a space you can enjoy all year round, an undercover outdoor room is idea.
FLEXIBLE SPACES
The ability to change your space as needed is ideal, so be mindful of this when designing and furnishing your new home. Rooms that allow you to adjust freely between everyday living and entertaining are a big plus.
Features such as bi-fold doors that open up your space in place of forming dining rooms give you the ability to be flexible to suit the style and size of the occasion.
Furnishings such as floor rugs in your living room can make your home feel more cosy in place of a small gathering.
QUALITY KITCHENS
When you're entertaining a crowd, your kitchen will get a good workout, so a well-designed space is essential.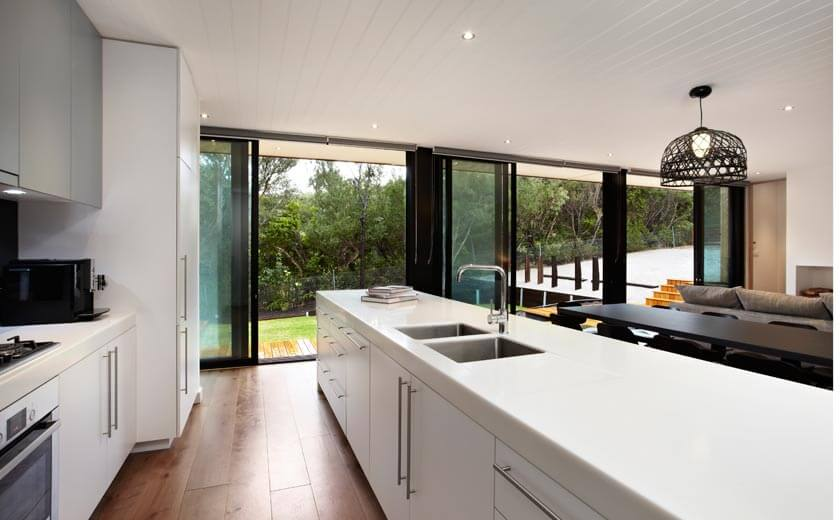 Plenty of bench space and quality appliances will help you prepare a delicious meal, and the layout of the kitchen is important so you can be part of the social activity.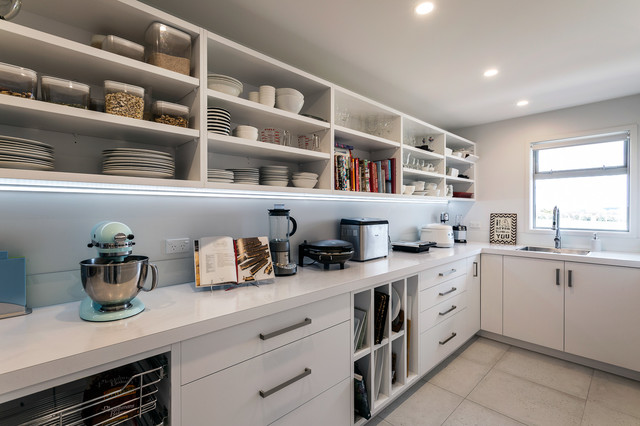 And when you choose a design which includes a scullery, you'll have plenty of space to prepare while keeping the mess out of sight.
Do you have a question, or would you like to share a tip of your own? We'd love to hear from you - comment below or get in touch with our team on 1300 138 653.