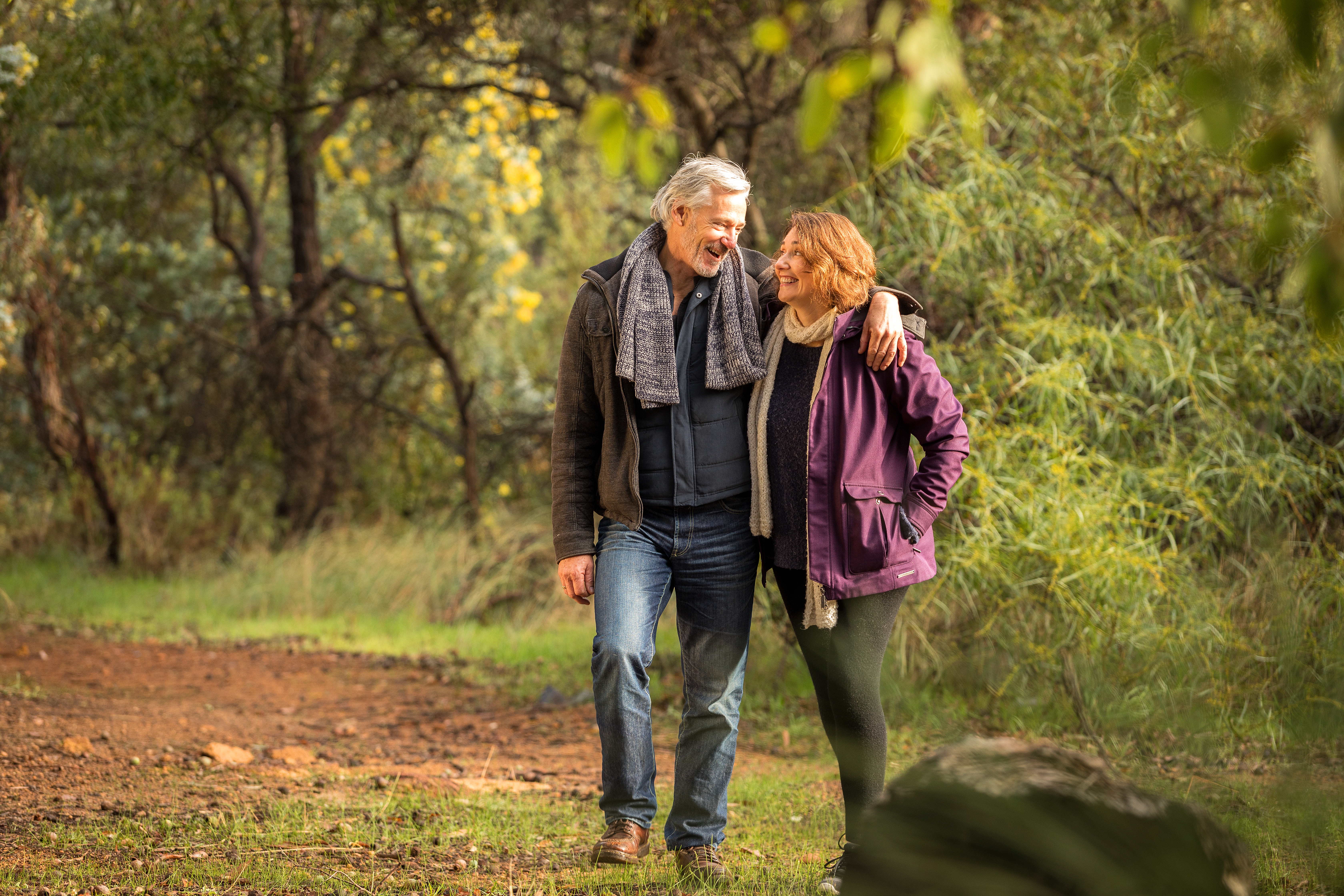 How to Build a Future Proof Home (Aging in Place)
01/04/2022
Life is better when you can live in the place you love for as long as possible. That's why we're committed to making it easier for people of all ages and abilities to live where they want to be, by designing safe, functional, and comfortable modular homes.
Well designed and livable homes enhance the quality of life of all occupants at all stages of their life.
Whether you are building your family home, a place to retire in, or looking for something with low maintenance, we can develop innovative home designs that take every need into consideration.
From open concept kitchens, bathrooms, accessible doors and floor plans that grow with your family, we're here to help you design a home that will work for your needs now…and in the future.
Keep reading for our top tips on How to Build a Future Proof Home!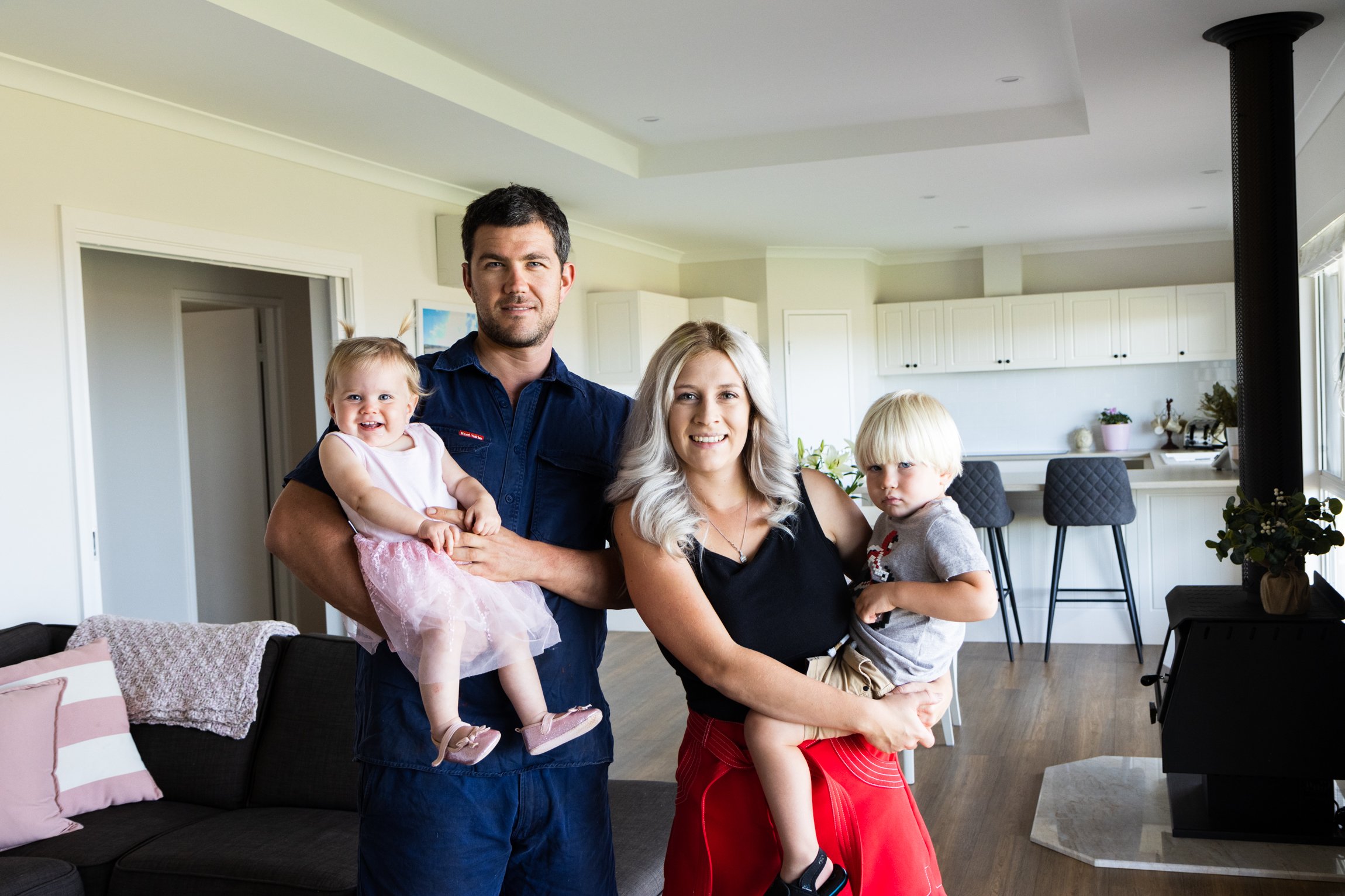 The family home
Think of a flexible home that is able to grow with your family.
It might not even cross your mind during your child-free days, but down the track you may want to have a separate area of the home just for your kids to enjoy towards the back of the house, especially if you require to work from home and need some quiet time for yourself.
Another thing to keep in mind is the purpose of each room and how it can be adapted in the future. It's important you don't outgrow your new home in just a couple of years!
Key considerations
Open living space


Separate activity/games room with flexible use (e.g. can be used as a study when your children are older)


Light switches and PowerPoints located at heights that are easy to reach for all home occupants.


Extra storage room for linen and the never-ending parade of stuff that comes with having children in the house!


Convenient laundry - children means lots of dirty clothes. Consider the amount of bench space you will need for folding washing, room for your ironing board, and drawers/open shelves to store baskets of dirty washing. Also, make sure the laundry room isn't in close proximity to the children's bedrooms. While some kids can sleep through anything, others might wake when the dryer buzzer sounds.


Mudroom - to store wet or dirty shoes and clothing before tracking the dirt throughout the house.


Kid-friendly bathroom including a bath, accessible basin, and storage for bath toys and extra towels. If you have a large family, multiple basins and taps may come in handy.


Master suite - as a parent, having a space to call your own is so important. Consider a private ensuite and spacious walk-in robe. Maybe even a sliding door opening out to your own alfresco!


Bedroom sizes - as your children grow up, they may require a desk in their room and plenty of storage. Including adequate bedroom sizes is important.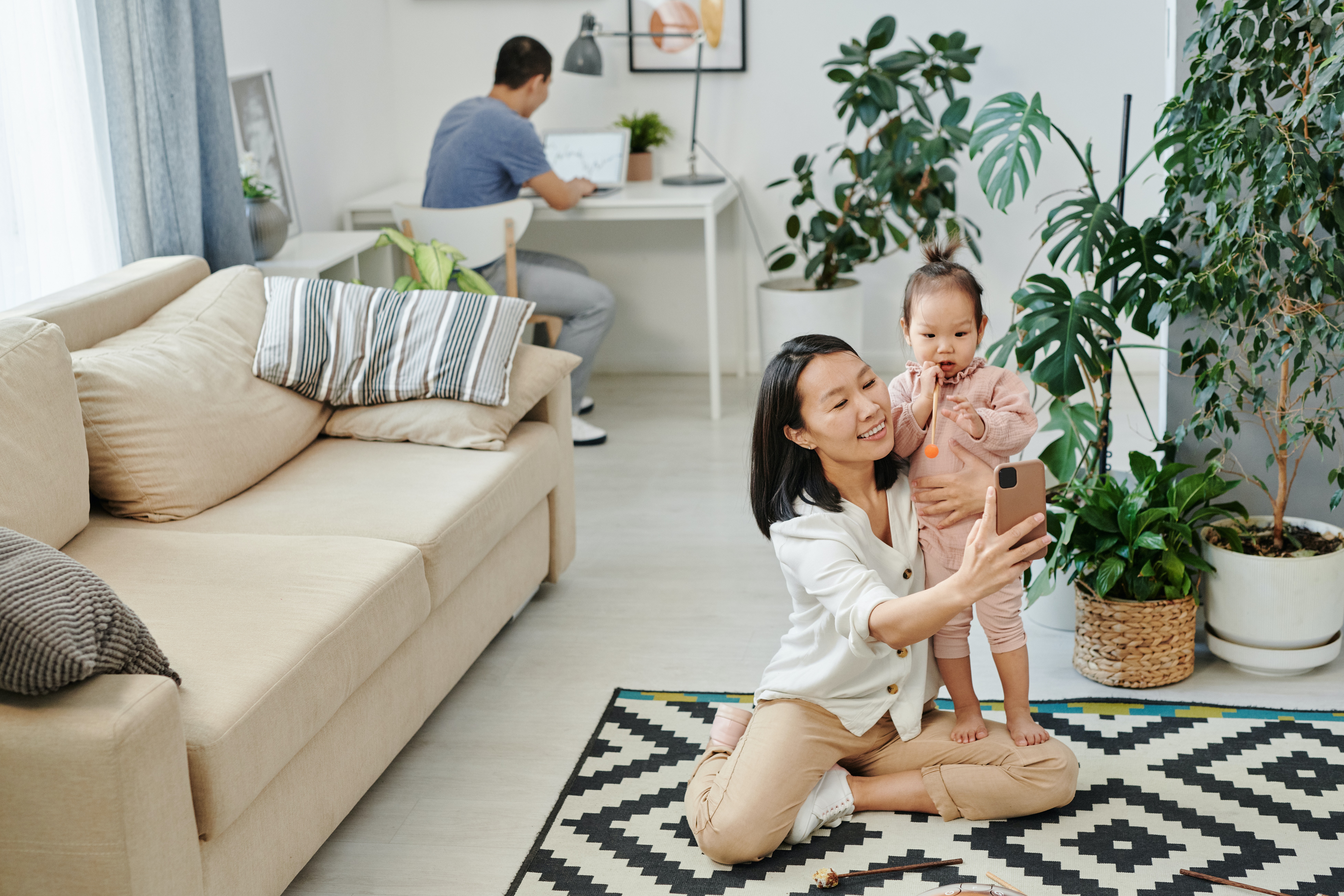 The perfect place to retire
Imagine a home that features no steps, low maintenance and low-energy costs, and where no external factors are going to affect your comfort level.
Aging in place is based on the concept of 'universal design', it refers to designing spaces that can be accessed and comfortably used by anyone, regardless of age or ability.
Take your home to the next level and focus on sustainability, technology and wellness.
Key considerations
Easy/ direct access into the home


Avoid steps (for a modular home this means placing the modules in-ground)


Flush flooring between internal rooms


Consider wider doors and corridors that facilitate unimpeded movement between spaces


Have extra space around where car is parked to be able to move around it with doors opened fully


Easy access toilets


Hob-less shower recess


Reinforced walls around the toilet, shower, and bath to support the safe installation of grabrails later


Kitchen and laundry space designed to support ease of movement between fixed benches and to support easy adaptation (1.55m clearance is recommended)


Light switches and PowerPoints located at heights that are easy to reach for all home occupants.


Easy to open doors and taps


Open living space


Window sills installed at a height that enables occupants to view the outdoor space from either seated or standing position


Slip resistant floor coverings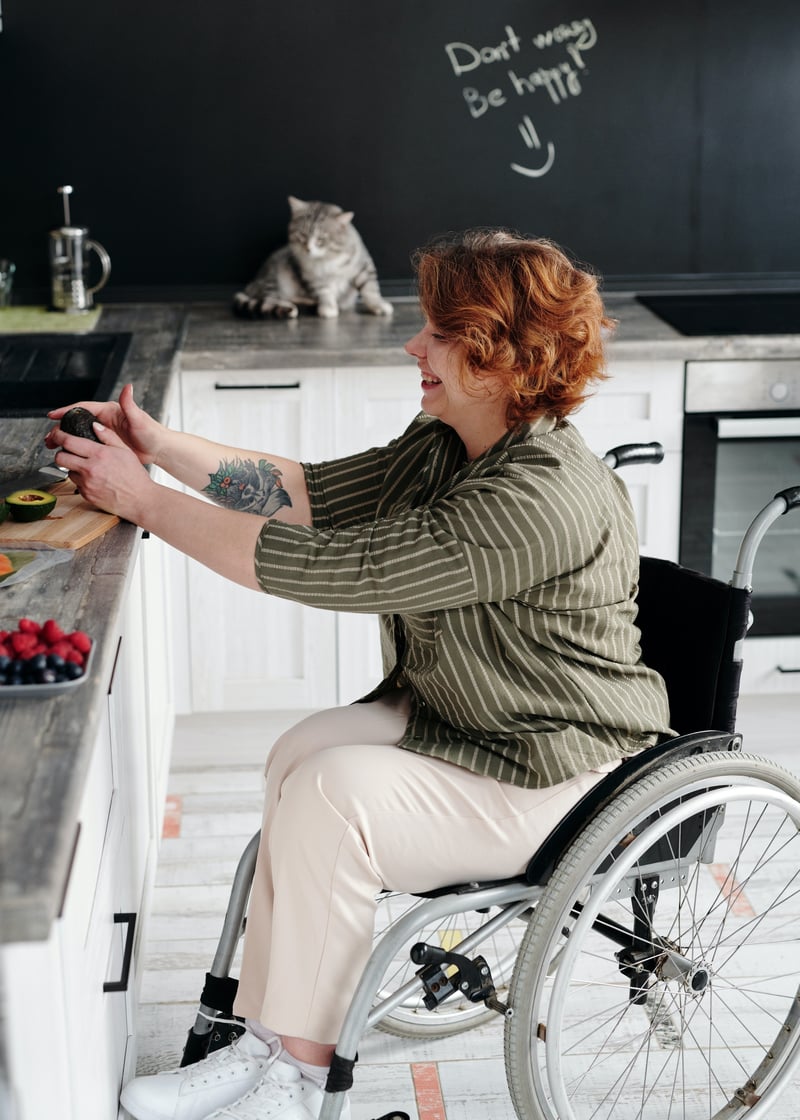 Click here to download the Livable Housing Design Guidelines.
Low maintenance
The first things to consider when designing a home, regardless of your age, are the features that will keep it functional and manageable for years to come.
Investing a bit more now to reduce the maintenance load of your new home will save big on time and future maintenance costs, and you'll be able to enjoy your investment for much longer.
From choosing durable materials and appliances, to the energy efficiency of your home, we have a number of suggestions to significantly reduce the maintenance your home will require.
Key considerations
Consider choosing Colorbond steel cladding which requires very little maintenance, over against a painted fibre cement weatherboard, which needs to be repainted or stained every couple of years.



Easy-to-clean surfaces - when it comes to floors, tiles and look-alike wooden floors such as vinyl, can be easier to maintain than carpet. Large tiles in particular are easier to keep clean as there is less grouting to worry about. Benchtops with fewer joins, and those that incorporate texture and colour, will reduce the appearance of marks and dirt.


Low-maintenance kitchen appliances are a great way to keep your home looking new for years to come! These include hotplates with easy-to-wipe smoothtops, and fridges/ovens/dishwashers with fingerprint-proof finishes. You can also check out black stainless appliances; their darker finish helps resist and hide daily smudges.
Designing your home to being more energy conscious will save you heaps on future bills and make your home more comfortable to live and retire in.

These can include the orientation of your house, placement of windows, or upgrading your insulation. For more tips on

how to make your new home more energy efficient, click

here

.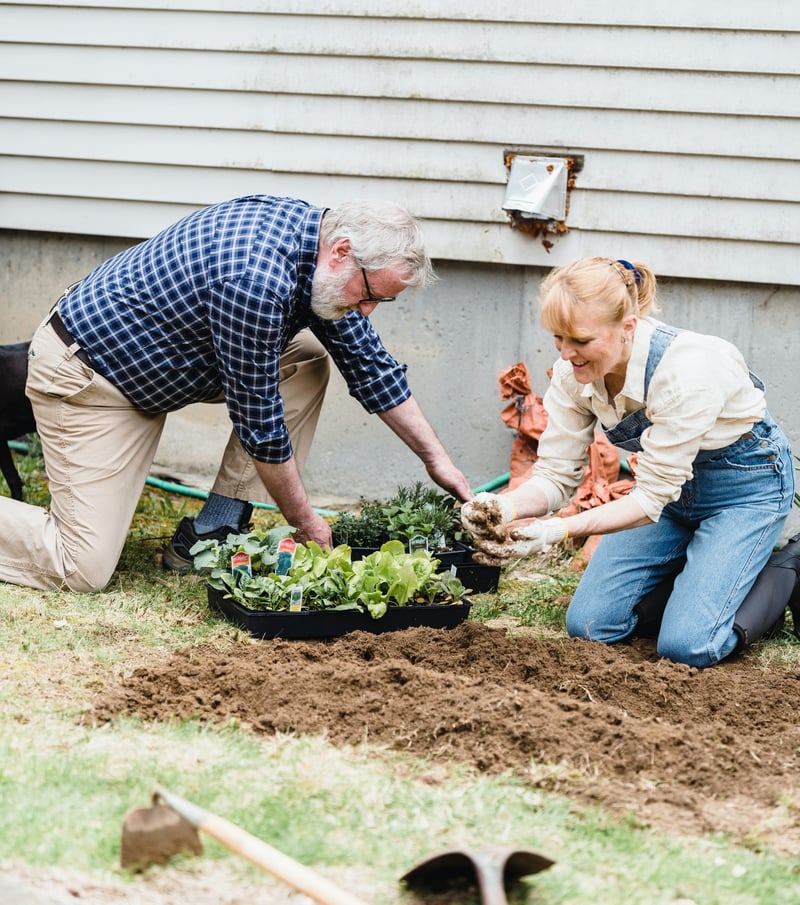 Wrap up
Ultimately a flexible floorplan and energy efficiency is what will help future-proof a home, as we've seen over the past few years, anything can become our new normal so a home that can adapt to the changing needs and expanded social function of a house will ensure comfort and peace of mind.
With Evoke Living Homes, you can create a safe, functional, and comfortable environment for your family now, as well as in the future as your lifestyle needs change.
Contact the Evoke Living Homes team for help if you have any questions or to start the process of building your future-proof modular home today!