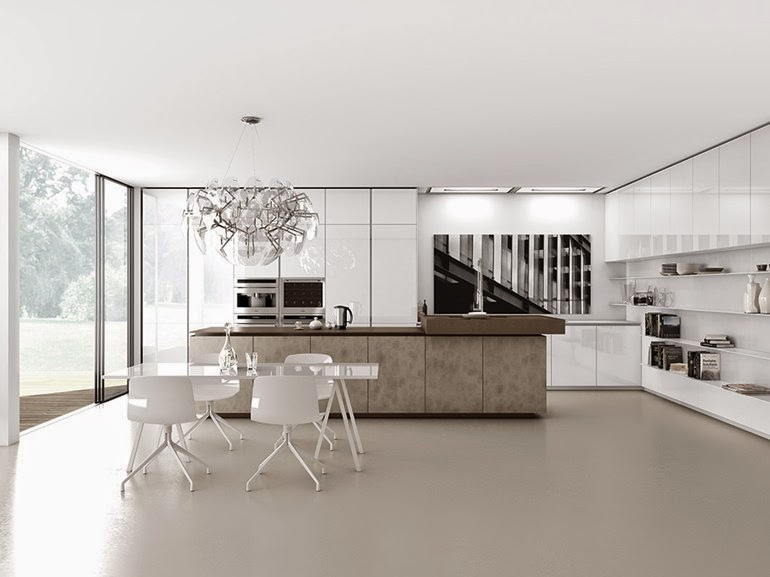 5 Affordable Ways to Bring Luxury to Your New Home
28/09/2018
Building a new house is just the first step in creating your dream. Turning that new house into a home is what helps you create those memorable lifestyles in a space that is a true reflection of you and your family.
When we think of luxury, most of us think of expensive! Although that may be the look we are going for, it doesn't always mean it has to be costly. We have come up with 5 affordable ways to bring luxury into your new home.
1) Simplify
When decorating your home, it is easy to go overboard with bits and pieces that you love. Whilst choosing eclectic pieces for your home can really set the scene, too much can create that messy 'cluttered' look. We suggest keeping it practical, purchase the big statement pieces you love and let them be the centre of attention. Use smaller decorative elements to add pops of colour and complete your look.
2) Windows
Have you ever stepped foot into a luxurious hotel and the first thing your eyes are drawn to is the light from outside beaming inside those sheer curtains? Strategically placed window treatments just like this can really set the scene for each space within your home. Whether you are wanting the soft mood of draped curtains in your bedroom or a deep coloured modern roller blind to your theatre room, the right type of window treatment is something not to be missed.
3) Lighting
When building a new home, one of the biggest questions we ask our clients is around the location and style of lighting throughout the house. Each space needs its own tailored approach to the right illumination. Take your entry for example, if this space was poorly lit, your very first impression of the home may be lack lustre. Add a statement feature light or bright LED downlights and you have already created a wow factor from your very first few steps throughout a home.
Considering bathrooms and bedrooms again can both be very different. For instance, a bathroom needs a bright enough light over the mirror, however the use of multiple downlights evenly spaced amongst the room will provide more even, shadow-free illumination; perfect for the precise makeup application, or hair styling. This in contrast can be quite different to a bedroom, where the lighting needs to be versatile for all types of activities. We suggest adding a stylish lamp to your bedside tables to allow for some late-night reading.
4) Layering
Whether you are a Block, My House Rules, or Grand Designs fan, you will have noticed that lately the 'layering' effect is taking off everywhere! To successfully design an interior of a home so that all elements work well together, yet each have their own individual impact on the look of a room is no easy feat. That is where layering comes in. By layering textures and patterns, colours and styles you can upgrade that simplistic minimalistic style into something that has a real wow factor!
So how exactly do you layer from the ground up? Each layer of your home can be divided into several categories; from wall coverings of paint and wallpaper, to pillows, blankets and throws, right the way down to decorative elements like flowers, coffee tables and book cabinets.
We suggest starting from a neutral colour scheme that fits within the style you have chosen. Then begin adding a layer that suits the type of colour palette you are looking for. Check out this article by Better Homes and Gardens, that talks all about colour schemes and how to find out what is right for you. For instance, the Complimentary Colour Scheme talks about finding opposing colours of the colour wheel to create a dynamic design element.
Once you have colours perfected, work on the patterns, materials and textures you love and layer them by using unique cushions throws and rugs. Lastly, think about size! When grouping items together, 3 of the same items works beautifully together to add height and dimension. To complement the look, use a combination of big and small items grouped together to create an eye-catching feature amongst each area of your home.
5) Take the outside inside
A feature that has grown in popularity over the past few years is the introduction of outside elements inside your home. We now understand how important it is to create a space that resembles you as a person, a vibrant awakening or a soft and calm retreat; your style can only be enhanced by fresh greenery, plants and flowers.
You can really go two ways here, artificial or real, and at the end of the day, this is up to you and your own personal style. With the abundance of artificial indoor plants available these days, in some cases you could barely even tell they aren't the real deal.
No matter what your colour palette, the addition of greenery can work in all spaces! Try adding a small plant to your bathroom to provide that fresh look and even add a few flowers above your vanity to tie the room into the rest of the home. What about a large plant in a beautiful pot in your living room, close to a window or sliding door? This can really accentuate that outdoor-indoor feel whilst adding a decorative element to the room.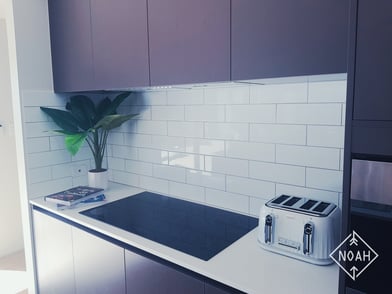 We hope this article has helped create some ideas and inspiration around adding a luxurious feel to your home. To find out more on The Evoke Living Homes range . . .