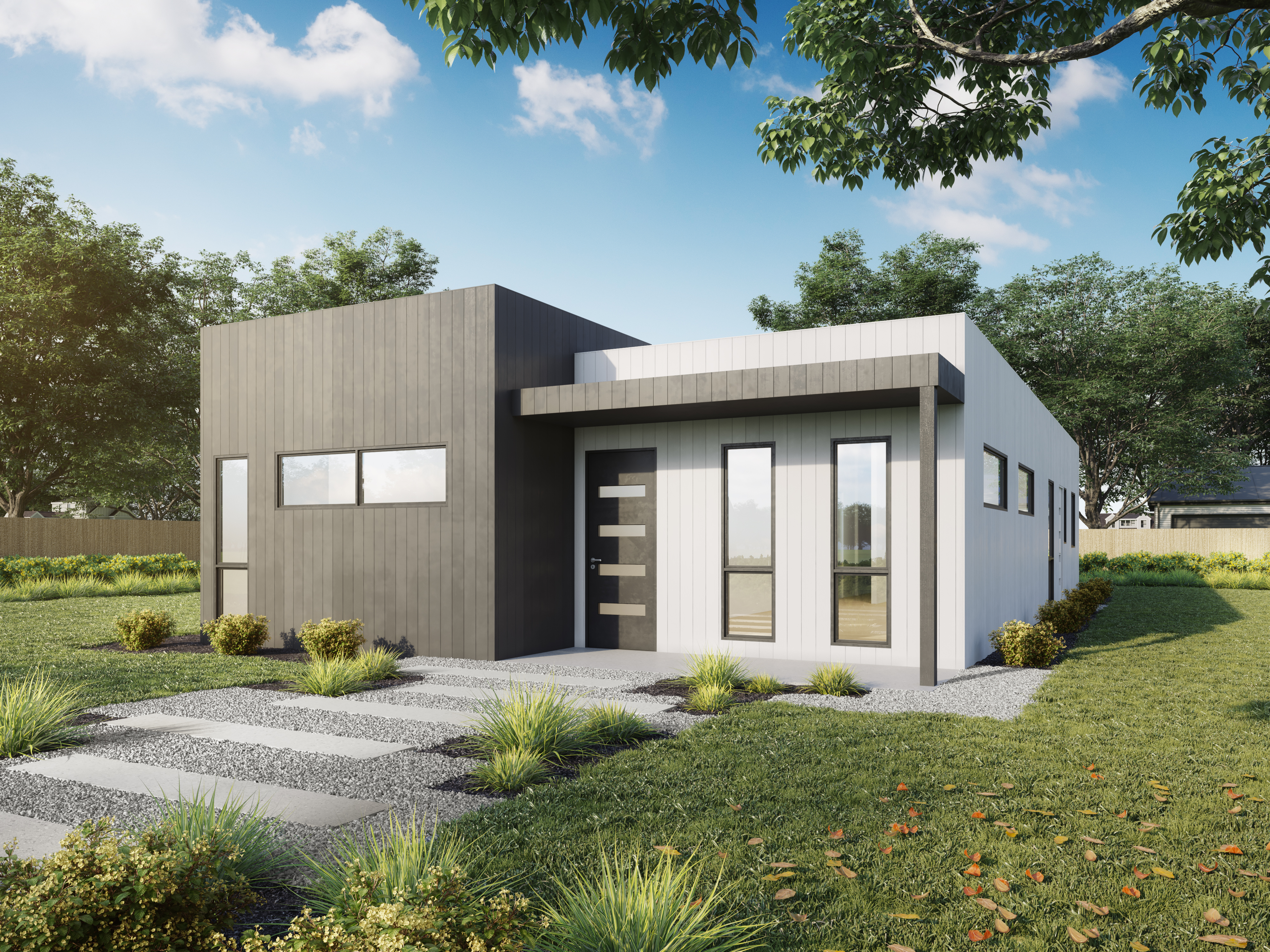 Top 5 Reasons for Working With a Custom Modular Home Builder
29/07/2020
Modular homes are becoming more and more popular due to their faster, higher quality and streamlined way to creating your perfect space. Read on for 5 reasons a custom modular home is a great way to build a house:
PERSONALISED MODULAR HOME DESIGN EXPERIENCE
When you choose to build a modern modular home, you get the advantage of developing a closer relationship with your builder. Although Evoke Living Homes use pre-designed modular home designs, you can rest assured that all of our designs can be completely customised to suit your needs. This is done through a detailed consultation in which a functional yet personalised design is created.
DESIGNED TO GET THE BEST OUT OF YOUR BLOCK
Modular homes allow for more flexibility than traditional home builds. Being manufactured off site means homes can be created in remote and hard to reach locations without the expense of labour and crews.

Your dream modular home can be placed exactly where you want it for the perfect view. The team at Evoke Living homes can custom design your pre-built home to suit your specific location and block.
CONSTRUCTION TIME
When building a new home, factors such as on site issues and bad weather can delay your move in time drastically. As modular homes in WA are manufactured off-site, it removes these issues assuring faster start to finish completion times. This means with Evoke Living Homes you can move into your new home in a little as 15 weeks from construction commencing.
HIGH QUALITY MATERIALS
Serving clients across country and rural Western Australia, we are very aware of the harsh weather conditions and elements that need to be taken into consideration when building a modular home.
Evoke Living Homes use materials of the highest quality due to controlled quality measures in place. Our homes are comprised of steel frames built to withstand the harsh weather conditions of country Western Australia.
BUILT TO AUSTRALIAN CODES AND STANDARDS
All of our modular home designs are built to meet Australian codes and standards using the same materials and construction codes as conventional homes.
CUSTOM MODULAR HOMES DESIGNED FOR WA
Modular homes are a perfect choice when you need customisation, value and quality. Evoke Living prefab homes lead from innovation and their process reduces overheads while maintaining high quality custom built homes. Take a look at some of our designs here.

Don't wait a year to build – move in ready in as little as 15. Our team is waiting to help you create your dream home – get in touch with us today