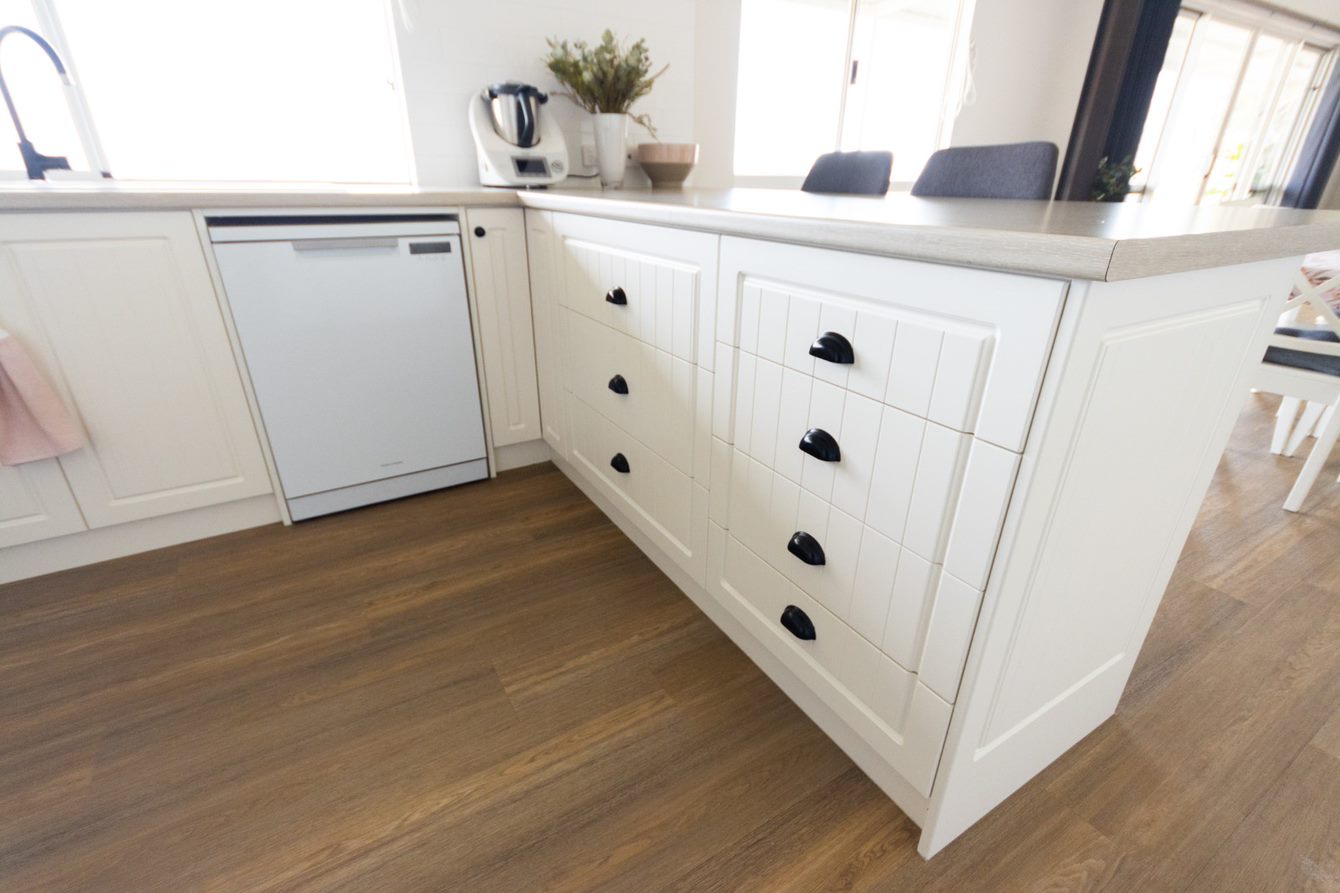 Top Tips For Choosing Upgrades For Your Home From The Evoke Team
19/11/2021
Have you ever been in someone's home and noticed a key feature that has just stood out from all the rest? Was it the design of their bathroom or the hardware in their kitchen? Or was it more something that made you feel inspired and go wow!? In any case these features are usually what is referred to as an 'upgrade' and is not generally part of a standard design option when choosing selections for your house.
This week we asked our team of experts here at Evoke Living Homes which home features they would choose to upgrade, and the response was very inspiring and informative.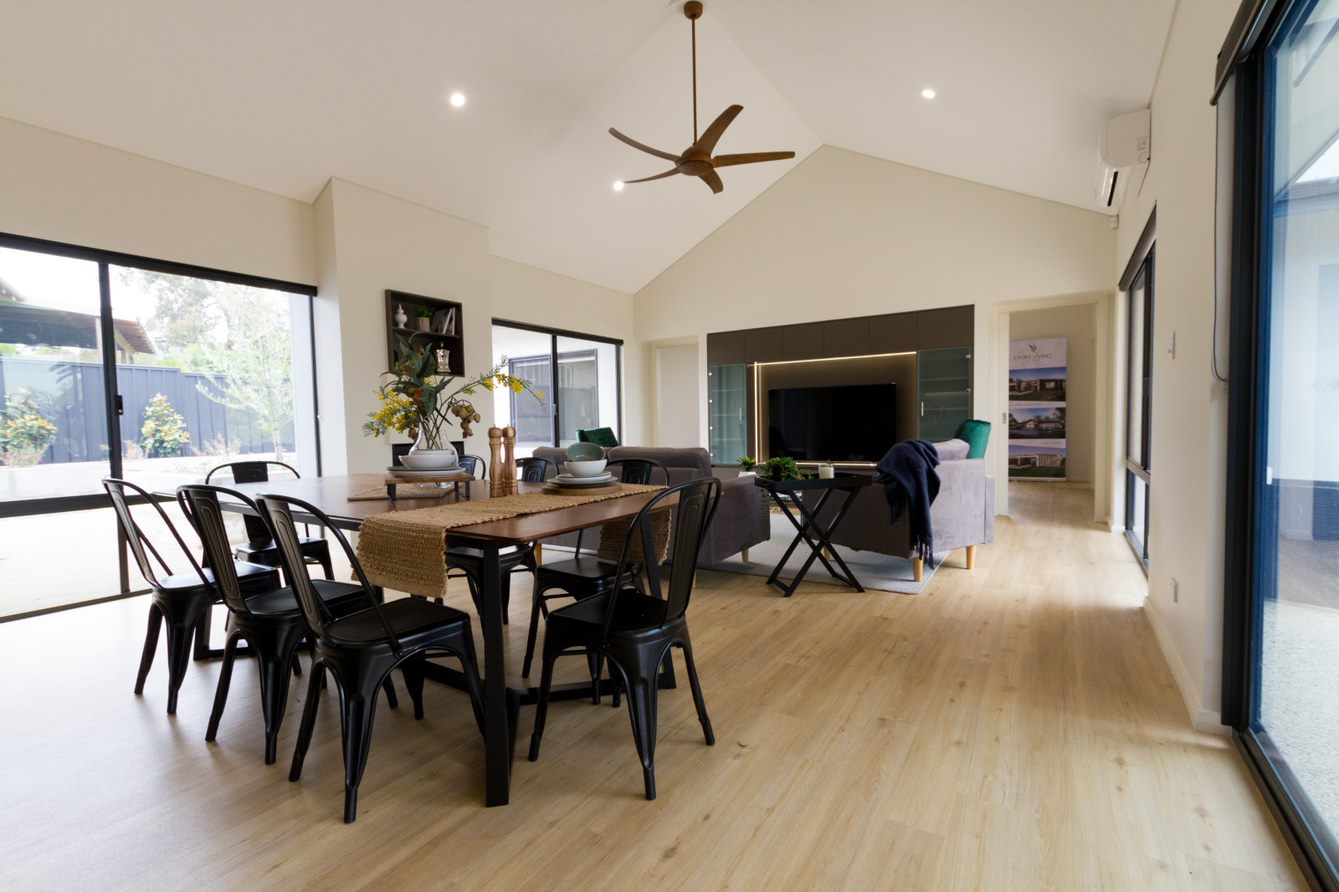 The most common suggestions were to upgrade the ceiling height, have large double-glazed windows, and floor-to-ceiling tiles in the bathrooms.
Jess suggests upgrading on the things that you can't go back and alter later. "When there are no low ceilings or chunky walls to block your vision, the eye carries out beyond the room. By jacking up the ceiling height and adding larger windows we fool the mind and create the illusions of a bigger space." Fleur adds "higher ceilings give your home a luxury and larger feel which is well worth it compared to the cost."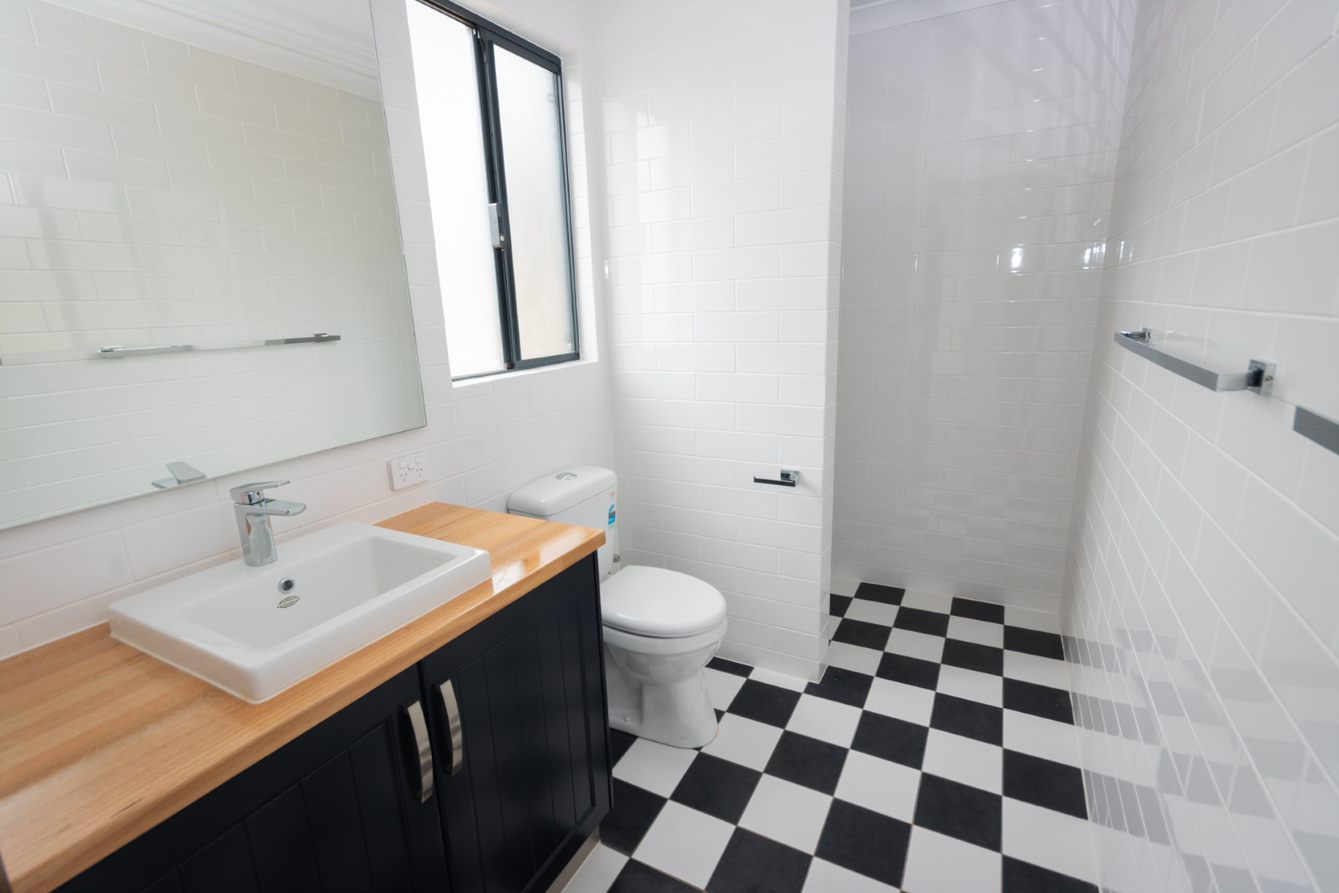 A big one from Lauren would be upgrading your doors. Doors are a very mechanical part of the home that you use every day, if you have cheap light doors, they make the whole house feel of less quality! External aluminum doors also feel and look heaps better. Lauren suggests adding a Tiled niche to showers and a pot drawer to the bottom of under the bench oven. Both are inexpensive costs and work well.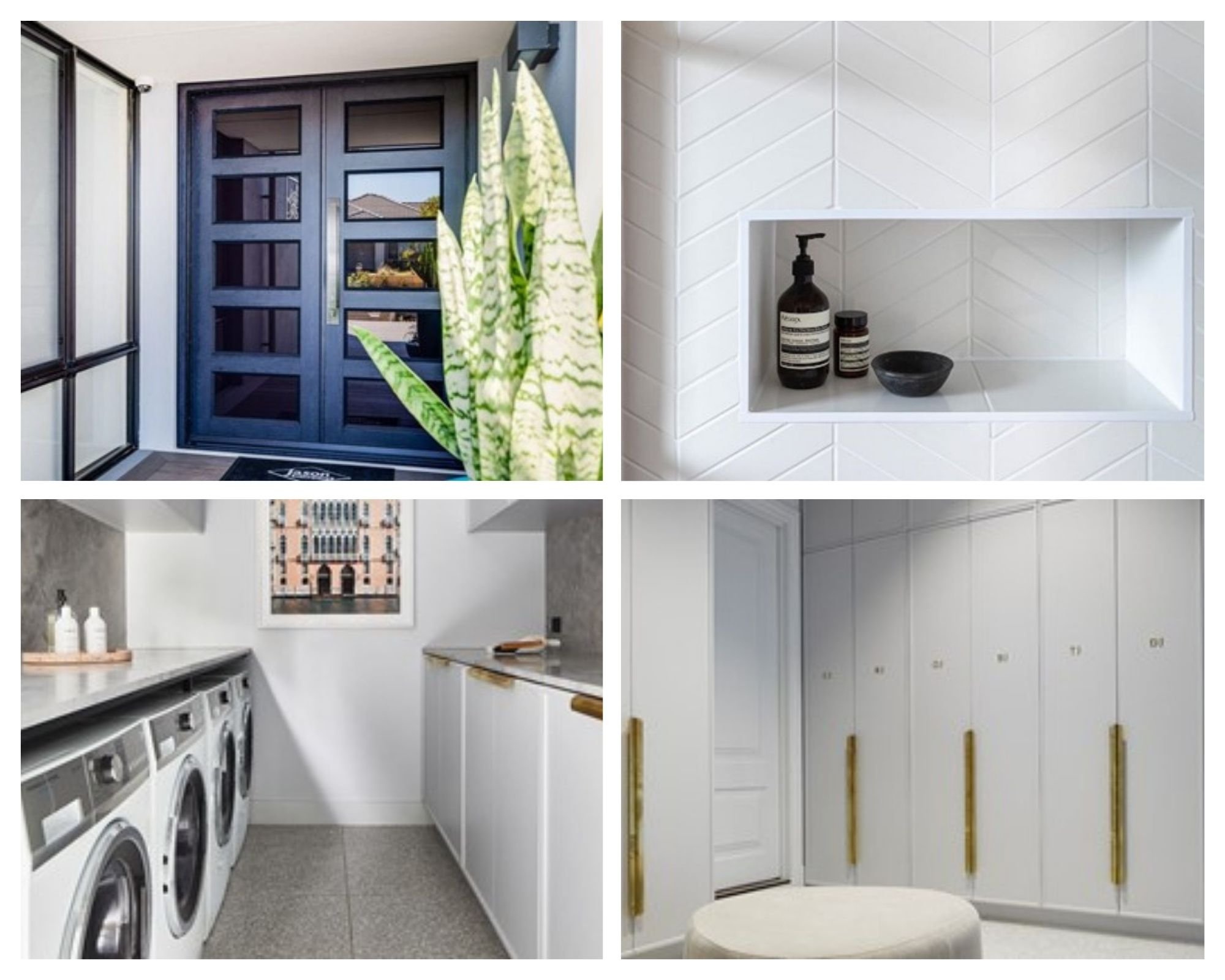 Whereas Jayde is all about cabinetry in the laundry. "I would love to have my laundry resemble a mudroom type set up where it almost becomes the place you enter your home and drop all the messy gear off!" An inspiration of Jayde is Bec Judd's Insta-famous laundry where each member of the family have their own 'locker style' full length cabinet for all their gear (they even have their own initials on each door).
To wrap it up; Florence and Tricia are all about the kitchen and flooring covers. The kitchen is the heart of the home so investing in finishes there will go a long way and your guests will notice the difference! A tip from Florence would be to Lower bulkheads in the kitchen/scullery to meet the overhead cabinetry and laying vinyl in herringbone pattern to give a more luxurious look. Tricia adds that her favorite feature in her new home was the upgraded 'funky floor tiles' in the laundry room. "I feel the laundry room is a safe and fun place to experiment with design, and I'm glad I did because we absolutely love showing it off to our guests!"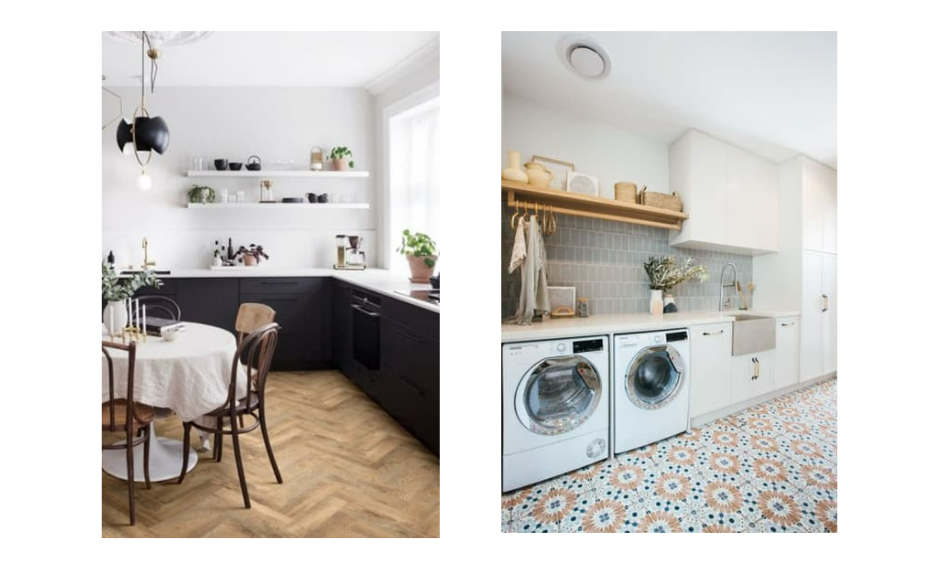 And lastly a quick tip from Fleur: "You can take your home to the next level with profiled cabinet doors in your kitchen, and if you are into cooking, making sure you get appliances that are a trusted brand and manufacturer is really important."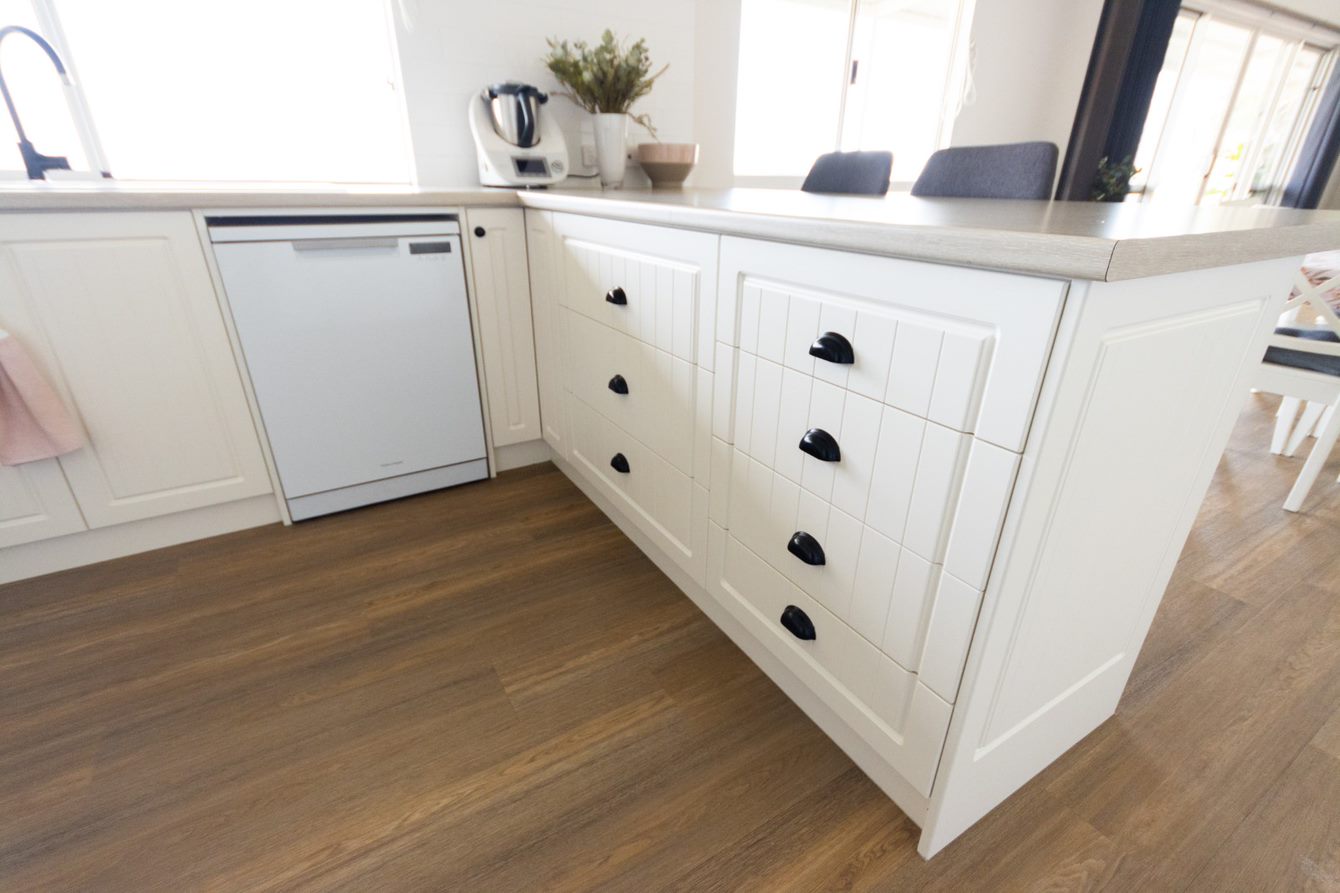 So, there you have it. It is clear that our team love their upgrades and see a lot of value in choosing the right areas to splurge on. Will you be choosing any of these upgrades for your new home? Feel free to save this post into your bookmarks so you can refer back to it whenever you need and let us know what tips you would like to hear from our Evoke team next.
GET IN TOUCH
Contact an Evoke Living Homes consultant on 1300 135 653 to find out more about adding upgrades to your modular home. Or request a quote to get the ball rolling: Contact us today!