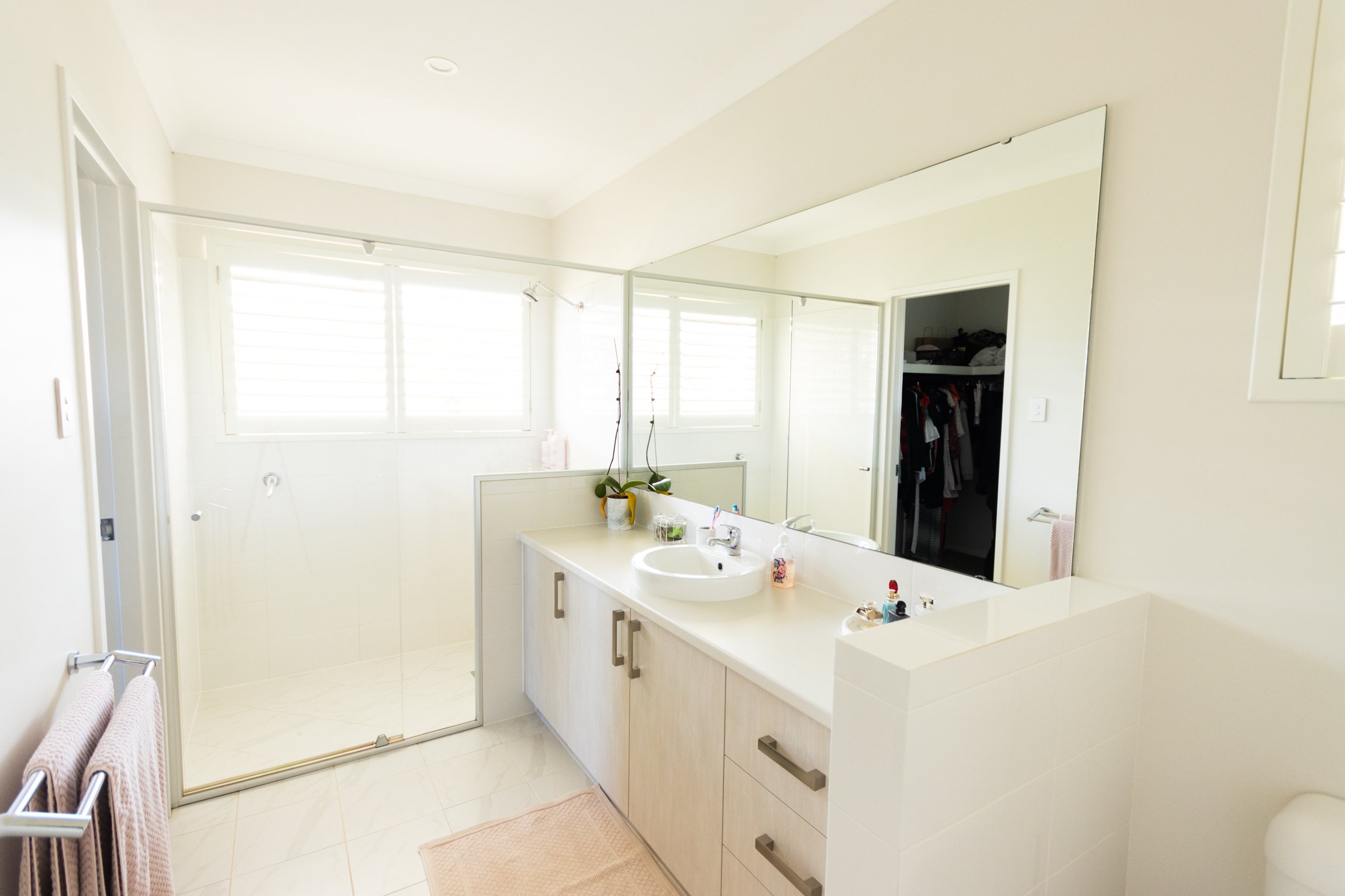 Evoke Modular Home Maintenance & Home Care Tips
28/10/2020
At Evoke Living Homes, we take pride in the high quality of our modular transportable homes, found all over WA. We want you to make the most out of your modular, steel framed home, by looking after it as best as you can. Therefore, we have put together some helpful modular home care and maintenance tips for you to check out!
First, let's see how to look after the busiest rooms in your modular transportable home…
Bathroom & Laundry
Monitor the grout and tiles in your modular home bathroom for any cracks or splits.
If you are concerned with any of the drainage or tapware in your modular home, these can be seen to by a regular plumber. Make sure to not over-tighten your taps.
If you intend to ever change tiles or tapware, check with your local hardware store, or your tradesmen, that the products will suit your modular home.
Always use the exhaust fan or open a window (depending on the modular home layout) when you are having a shower, or using a clothes dryer that tends to produce steam, to ensure that moisture does not build up and potentially cause mould.
Keep any warranty documents that may be provided with laundry appliances, and refer to this in the case of a problem.
Kitchen
Similarly, to your bathroom and laundry in your modular home, make sure to monitor any grout, tiling, splashbacks or joins, for cracks or splits.
Do not clean your benchtops with harsh products that may cause discolouration.
Do not use metal scourers or stainless steel sponges to clean your sink, as these may leave small scratches.
Keep any warranty documentation that comes with kitchen appliances and follow its instructions in case of a problem.
Laminated benchtops – always place something between you and the benchtop when you are preparing food, such as a chopping board, to avoid discolouration and scratches. Dry benchtops as soon as possible if liquid is spilt on them. Try to keep laminate out of direct, hot sunlight. If there is a stream of sunlight, it may be useful to get a sheer blind for the window. This also applies to any laminate or vinyl flooring.
Stone benchtops & Caesarstone – Do not use any strong chemicals on stone benchtops, or abrasive cleaning utensils. Always place something between the countertop and any hot items, such as a rubber heat mat or a chopping board. Some stone benchtops, especially light coloured quartz, can stain very easily. Therefore, if any coloured liquid spills, it is imperative to clean it immediately with warm, soapy water.
Some other elements within the modular home that need to be carefully maintained include…
Windows
When maintaining your windows, it is important to not only pay attention to the glass, but also the frames. Regularly clean the tracks and frames that the windows sit in, in your modular home. This will avoid problems with erosion or stiffness in the long run.
Doors
Keep door handles and hinges lubricated and clean, so that they remain smoothly functional.
Doors that lead to the outdoors, may need to be refinished if they face wear and tear from the elements.
Hot Water System
Depending on the hot water system within your modular home, the level of required maintenance might vary. However, usually there isn't much maintenance required, as they are designed to automatically release water from a pressure relief valve.
Smoke Detectors
It is best practice to replace the batteries in your smoke alarms once a year.
It is also important to maintain the outside of your modular home. Here are some pieces of advice to keep your modular home exterior elements clean and safe…
Roof
Monitor your roof for any leaks or cracks, and call a handyman as soon as possible if they do appear.
Clean your gutters regularly. If you are living in a country transportable home, surrounded by beautiful flora, this can really clog up the pathways of water through your gutter. It is especially important to do so after a storm.
Garage & Verandah
Some modular homes are installed with additional verandahs and garages. When cleaning these sections of the modular home, do not use any harsh chemicals on these steel frameworks. Use warm, soapy water to wash away any contaminants. It may be beneficial to use high pressure hoses to make the job quicker.
Drainage
It is important that you monitor the drainage around your modular home, including the sewer drains and grates. If these become blocked and overflow, this would cause damage to your modular home. Contact your local council if you identify problems with drainage in your area.
We hope these home care tips help you make the most out of your WA modular home! For more information on maintaining your modular home, or for any other enquires, please do not hesitate to contact our team. Call 1800 463 222 or visit our website.