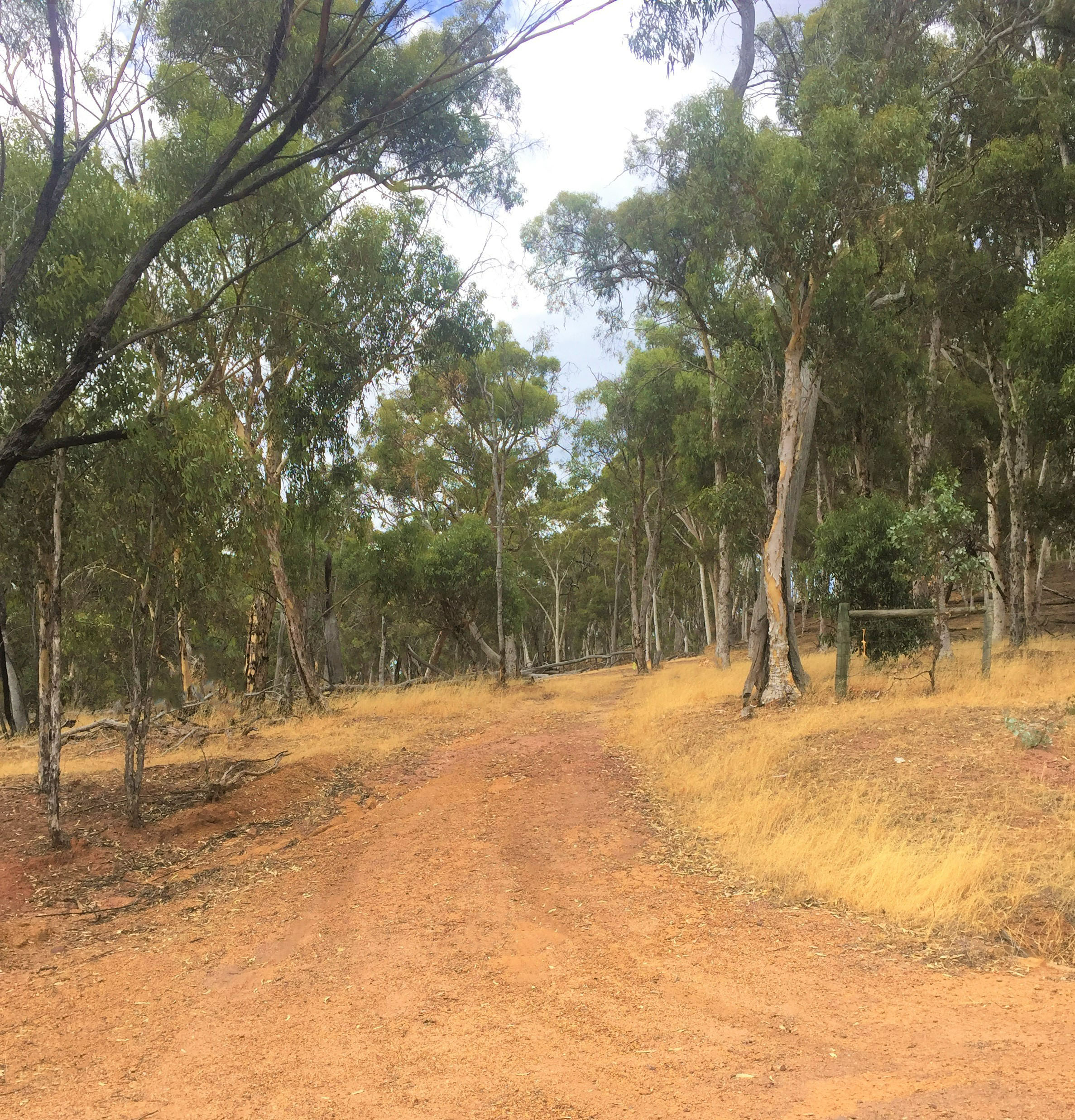 The Most Common Challenges of Building in the Country (and why you should choose a modular home)
02/03/2022
Whether you've grown up in the country, or are leaving the city for greener pastures, building in rural areas offers many benefits.
The best part is that after the building process, you get to enjoy your lifestyle in the beautiful Western Australian countryside, outside of the hustle of the city with plenty of space to relax!
However, building in the country also comes with its unique challenges. It's important to be aware of any potential issues you might run into before you get started, so you can find ways to avoid them and make an informed decision.
Modular home construction takes the headache out of building in the country, minimizing the challenges and making the process faster, easier and more economical.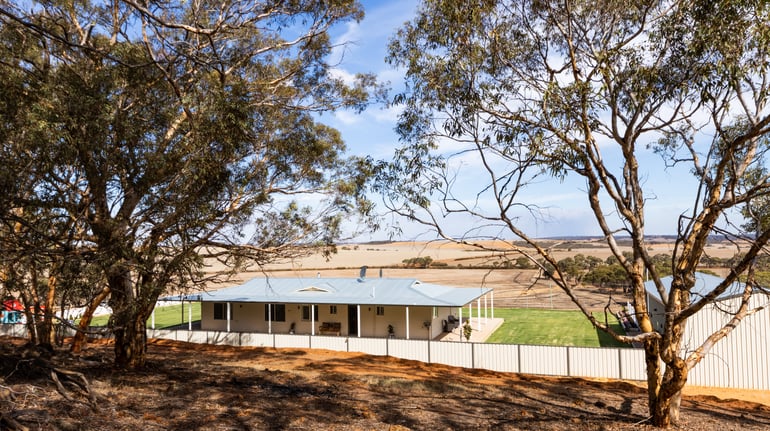 Extra Charge for Country Building Sites
While the distance from cities and towns is often one of the biggest drawcards those who move to the country, when building a new home, it's also one of the biggest challenges.
In-situ builders (as opposed to modular home builders) located in the metropolitan areas may either refuse to take on jobs outside of the metropolitan area or charge a substantial extra fee to build in rural areas, on top of regular building costs.
Keep in mind, it's not just builders you will need - there's also other tradesmen like plumbers, electricians, plasterers, cabinet makers and painters.
If you are unable to find local operators and need to look further afield, you may have to pay for accommodation for the construction team, which will add a huge chunk to your overall construction cost.
Building a modular home takes the hassle and expense out of finding and managing your construction team. Your home is built off-site in as little as 15 weeks, almost to completion in our controlled construction facility.
It's then transported directly to your property (anywhere in Western Australia), where our on-site crew will install the modules and complete the finishing touches so your home is ready to move in. This can shave weeks or even months off your build when compared to conventional construction, and potentially save you a huge amount of money too!
Build Time Increased
Working with an in-situ builder in the country or regional areas, can also lead to extra-long build times. Some even experience a situation where their build time is double what they initially promised.
Depending on your location, there may be a shortage of local builders, and as a result you might have to wait weeks or months before you can start your new home build.
If you are unable to find local builders, the distance for metropolitan construction teams to travel to your property, and to get materials delivered to the rural site, results in a huge amount of downtime, adding a significant amount of time to your build timeline.
Preliminary Reports and Ratings
Before you can start building in any location, but especially in country or regional areas, several preliminary reports and ratings need to be obtained. Which ones are relevant to you will depend on your location and your unique site conditions and surrounds.
If you're located in a Bushfire Prone Area, this will include organising an assessment to discover your Bushfire Attack Level (BAL) Rating, and in some cases a Bushfire Management Plan.
Other pre-construction reports include an Engineer's Soil Report, Energy Rating Report, Wind Classification Report and Land Capability statement.
In comparison, if you build in a metropolitan area in a planned settlement or previously owned block, these requirements are already taken care of.
Also when building in a regional area, finding the right people to take care of these reports can be difficult. Due to the distance they are required to travel, these can be expensive.
You'll need to obtain any mandatory reports before construction can begin, and it can be difficult to navigate your way through understanding what is required and finding the right people to help.
Working with a modular home builder like Evoke Living Homes, we will take care of all these preliminary reports and processes, which keeps things moving and minimises delays. Plus, the most commonly required reports are a standard inclusion in our prices.
Site Impact and Requirements
When you build a new home, whether in the city or the country, there will always be some site disruption. But with country builds, there is a potential for greater damage.
If you have a larger block or acreage, the path the construction team take to access the build site may be longer, meaning the mess from months of machine and human traffic can be significant.
Plus, if you're block has areas of significance like remnant bushland, the longer your site is being accessed by construction teams, the higher the risk of damage. And when your block is bigger, after months of site disruption you'll likely have mud – and lots of it.
The modular construction process greatly reduces site disruption, for the following reasons:
Your modular home is delivered around 90% complete, the work to install and add finishing touches is much less disruptive and our team will only be on your site for up to 6 weeks.

Our pre-stressed concrete slab footing design requires less siteworks, and minimal penetrations into the ground, lowering the environmental impact on-site.
Another important site consideration when building in the country, is the availability of connections. If they are not readily available, you may need to install additional features like a water tank, septic tank or Aerobic Treatment Unit, or off-grid power.
Final Word
Modular home designs, also known as prefabricated homes, differ significantly from in-situ buildings in the country, as the majority of the construction takes place off-site.
Evoke Living Homes construction facility is based in Northam (in the Wheatbelt region of Western Australia), whereby your modular home construction is 90% completed before being delivered to your rural building site.
And while building your dream home in the country presents some challenges, choosing to build a modular home will greatly reduce many of them. In summary, you won't face the same delays and extra charges as you would with an in-situ build, and you will simplify the preliminary stages.
Evoke Living modular homes are constructed to meet a 6 Star energy rating and comply with Bushfire Attack Levels and Cyclonic Ratings if required.
With these ratings already guaranteed, and a team of experts in country building on your side, you can rest easy knowing these steps are taken care of.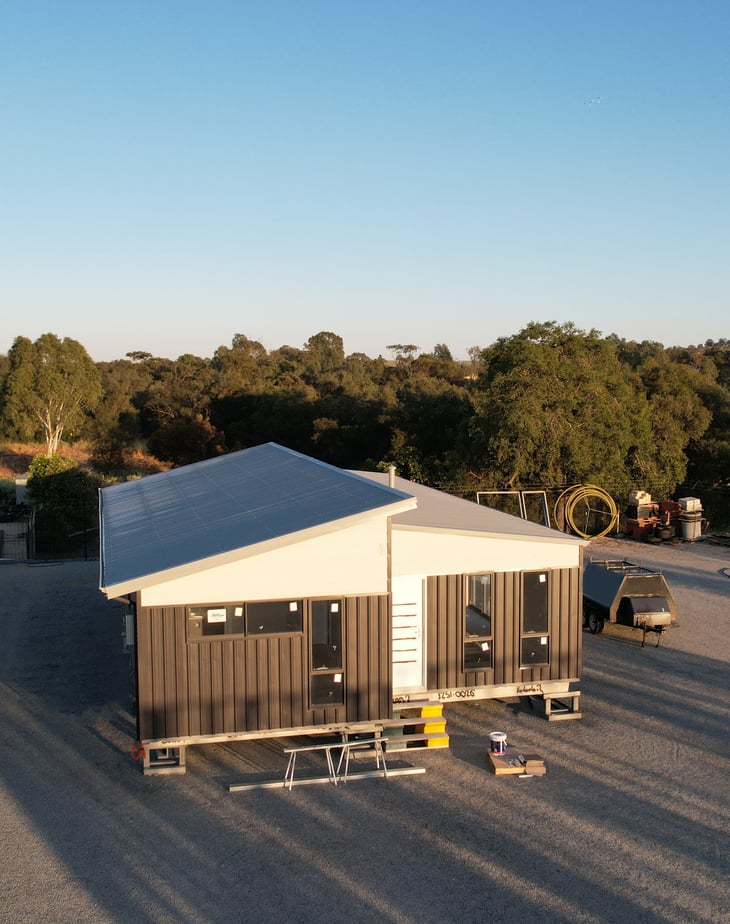 Over to You
Have you thought about building on a rural block but don't know where to start? Our team are country people through and through, and have lots of experience helping people build in the bush, on farmland, in cyclonic regions and at the beach - we'd love to help!
To learn more about the benefits of building modular homes in the country, check out our advantages webpage.
Contact the Evoke Living Homes team for help if you have any questions or to start the process of building your rural modular home today!