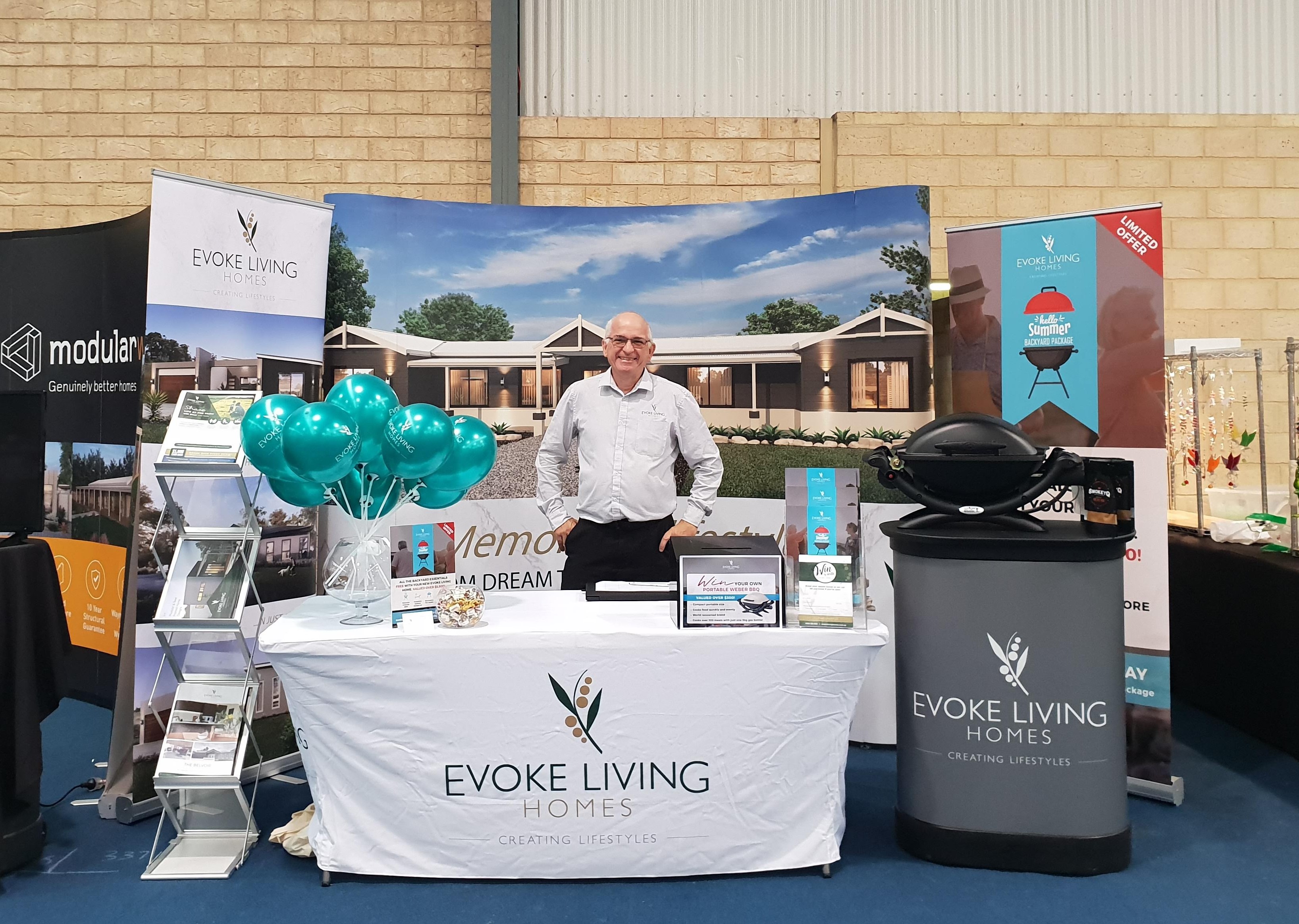 5 Minutes with Shayne!
15/06/2019
Today we sat down with one of our favourite salespeople Shayne to chat all about him!
Let's get right into it then, tell us a little bit about yourself Shayne
I was born in Northam in 1962 and have lived here ever since, loving the country and the lifestyle it brings. Over the years I have experienced many roles from an automotive spray painter by trade, running my own successful bike & sports shop for 15 years, training over 900 employees in a group training organisation, and managing the local Mitre 10 store in Northam. But my passion lies within sales and customer service. This found me working for Evoke Living Homes (previously WBS Homes) in Northam and moving up to become part of the sales team.
Besides my passion in helping people build their dream lifestyles and being a part of the process, my guilty pleasures are my car, my Apex life membership, gardening and spending time with my family.
Wow, sounds like you have been a busy man! So, how long have you been in the building industry for?
I have been involved in all aspects of the building industry for over 30 years now! I am experienced in sales, purchasing, designing of homes as well as being in contact with many builders, draftsman and architects. I have even built two Evoke Living Homes myself in Northam, among the many other homes I myself have built over the years.
Building homes with the company you work for has to say something right? So, what is it that drives your passion for helping people build their homes??
Definitely! The proof is in the pudding, the 2 homes I built through Evoke are my pride and joy! I love being able to show my customers a home that isn't just a display home, these are homes that are lived in and represent a lot of the lifestyles my customers are looking for.
I am passionate because my love for helping people creating a dream is what pushes me to help others. To sit with my customers and design their house and then finally stand outside the home on completion to see what we have created makes it all worthwhile. I am not one of the typical sales people who can sometimes be in it for a quick sale, I want to be there the whole way and be on the journey with my clients.
That's lovely! So, over the last 30 odd years, have you noticed anything really taking off?
The biggest thing I have noticed is that people are now starting to feel comfortable to build a stylish, environmentally friendly and energy efficient home instead of thinking double brick. Brick homes look great; however, I am a strong advocate that brick construction is not the best method for our climate. Seeing more and more people happy to embrace and accept steel framing is a massive move in the right direction for the building industry and for families to have a better constructed home that will last a lifetime.
We completely agree! Now, out with the technical stuff, tell us about the most enjoyable moments during your time working for Evoke Living Homes?
Morning tea! Haha, but it's really the absolute commitment and joint effort that the entire Evoke team gives to make our customers dream come true. Everyone loves their jobs and all have the same vested interest which makes it a great company to work for. Among this, there are too many wonderful moments to write down, but birthday week is a pretty good one too😉
Thank you so much Shayne for the chat! Its nice to take time out of the day to catch up!
If you'd like to get in contact with Shayne you can call us on 1300 1 EVOKE or call Shayne direct on 0409 480 463.