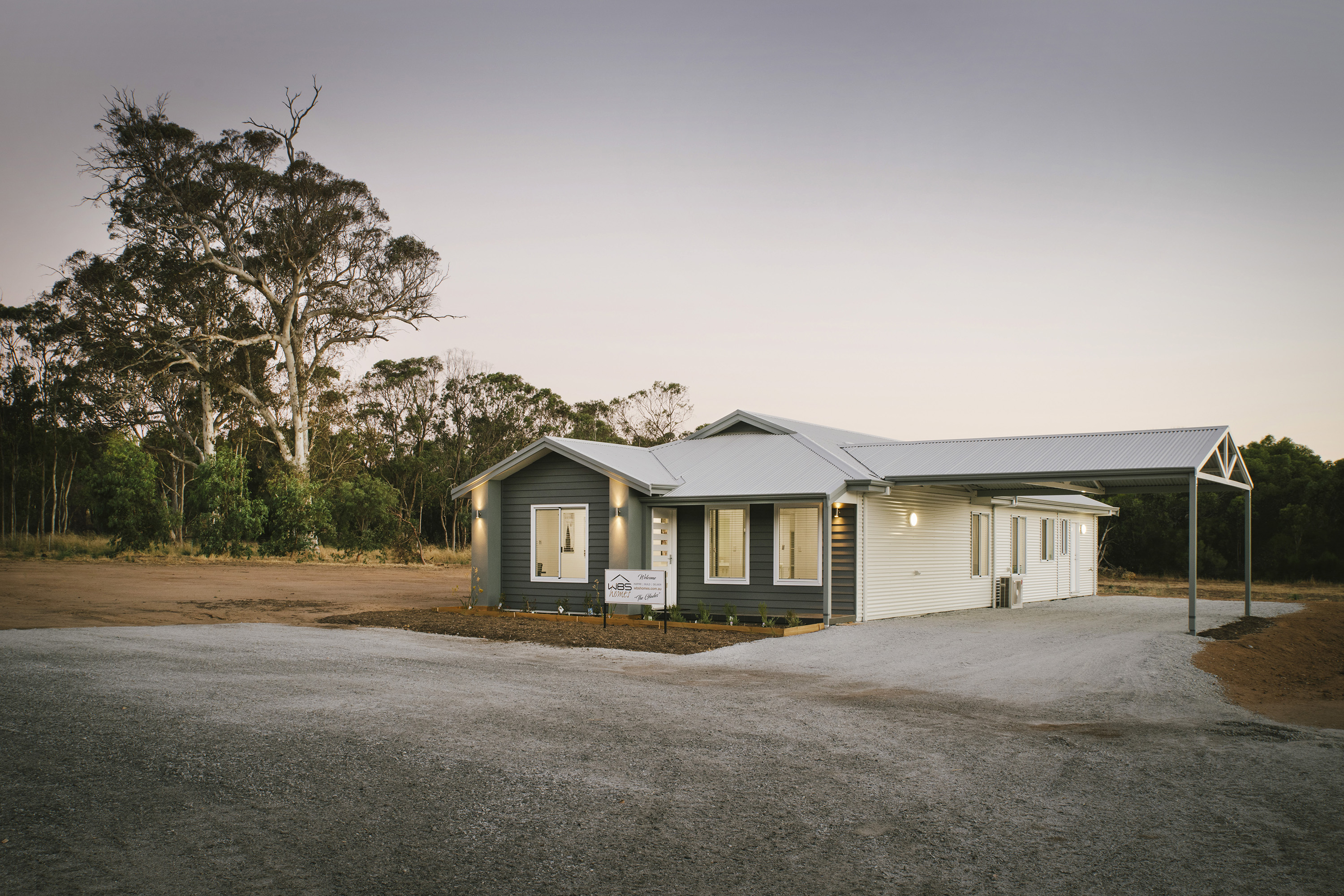 Your Dream Modular Home is Only 6 Steps Away
24/09/2020
There are many advantages of choosing to build a modular home. The construction time is minimal, you have a guarantee of tried-and-true product quality, and the process is extremely time and cost effective.
So, why not take a look at what the process entails - in just six steps you could own your own modular home…
Step 1: Enquiry
Take a browse through our website to start to get an idea of all the possibilities available for your modular home design.
Click the green ENQUIRE NOW button on the right hand corner of our website, and take 30-seconds to fill out the form. Alternatively, get in touch via phone or email. All our information can be found on our

Contact Us

website page.
One of our team members will be in contact with you within a few days of your enquiry to arrange your first appointment. The process of creating your prefabricated modular home can officially begin!
In the first appointment, our modular home design experts will help you create an outline of exactly what you require from your modular home. They will then guide you through the decision making process, as you choose a prefabricated modular house plan from our broad variety of options. Take a look a first look at our range, here.
The initial appointment may include one of our team members visiting your property.
At the end of this step, you will be holding in your hand a thorough quote, detailing the modular home prices and cost of the process.
Step 2: Pre-contract Stage
In the Pre-contact stage, our modular home design experts will run you through all of your chosen design elements. We will confirm that the proposed design encapsulates what you imagined for your new modular home.
If there is anything you want to change about the proposed design, we can do so at this stage. We can also confirm the modular home pricing at this stage.
Our team will then prepare some important information for you to have, before signing a contract. This will include:

Drafted, working drawings of the proposed modular home design
A soil report and site engineering information
Bushfire attack level report
Energy ratings report

In order for this information to be gathered, a Plan Preparation Agreement of $3,300 is required.
Our team will then walk you through this information, and supply you with a fixed, final quote for the construction of prefabricated modular house.
If you are happy with the final proposal for the design, price, and estimated construction time for your modular home, you can now move forward to the next step.
Step 3: Prestart
In the prestart phase, we begin to take care of some smaller details, yet exciting design details.
it is important to take care of any permits that may be needed from the council, before constructions and site preparation can begin. Our administration staff are well-versed in all documentation that may be required, and will take care of this stage for you. Find out more information on the approvals required for a modular home.
Now comes the fun part… Whilst waiting for the permits to be approved, you can decide on a colour scheme for your modular home. Our colour consultant will help you to determine the style you want, and work with you to select all the colours and finishes for your new home from our expansive range.
Step 4: Construction
In the construction step, you will see your modular home take shape. The prefabricated modular house will be already 95% constructed before it even touches the soil on your property.
The most frequent question asked by our customers is, how long does it take to build a modular home? The answer is just 15 weeks.
In this 15-week period, your prefabricated modular house is constructed at the Evoke Living facility in Northam, just 1 hour and 30 minutes from Perth.
In this stage we encourage you to visit the construction facility, to see the building progress of your modular home.
The consultant that you have been working with from our team will send you updates regarding the progress of the build. This will include progress photographs.
This step can only begin once the building permits have been received.
Step 5: Site Preparation
Some sites need more preparation than others. For example, if the modular home is being built on a suburban block of land that has already been flattened out, this might require less site preparation that a location that is out the back of the farm, with no existing infrastructure surrounding it.
When it comes to site preparation, The Evoke Living team will help you every step of the way. Our team can look after the site works for you if you would prefer or provide you with the information you need to arrange your own contractors.
The Evoke Living Homes team will make sure that there is a great level of communication between all staff, and that all required works are completed to a very high standard and on time.
The first steps in site preparation are the creation of an access track to the building site (if one does not already exist), and the clearing of the land, as well as making sure services such as power, water and sewer are available to the property.
Once the site is cleared and sufficiently flattened, we then clear the surrounding area if need, by pruning surrounding trees, for example.
A level sand pad and compaction certificate are required before delivery of your modular house. With this completed, the site is now prepared for the modular home's arrival.
Step 6: Delivery
You may find it hard to imagine the reality of an entire house being transported, sometimes over hundreds of kilometres. However, we work with an extremely adept and knowledgeable transport company, with years of expertise. Your modular home is in safe hands.
At this stage, we will connect all of the services to your prefabricated house if part of our scope of works.
Together with the Evoke Living Homes team, a final inspection will be made of your new modular home. We will walk through all the details of the prefabricated house, and ensure that they are all to your liking, and befitting of Evoke Living Homes high standard.
Once we are certain that all is in order, we will leave you to style your house, and make it a home. If you need help finding a quote for a removalist, check out this website that can help you find the most cost effective option.

Your modular home is now ready for use, and for you to start making memories in. If you have any follow up questions after the completion of your modular home, you can always call us at 1300 138 653.
For more information on the Evoke Living Homes process of constructing and installing a modular home, please see Our Process page.