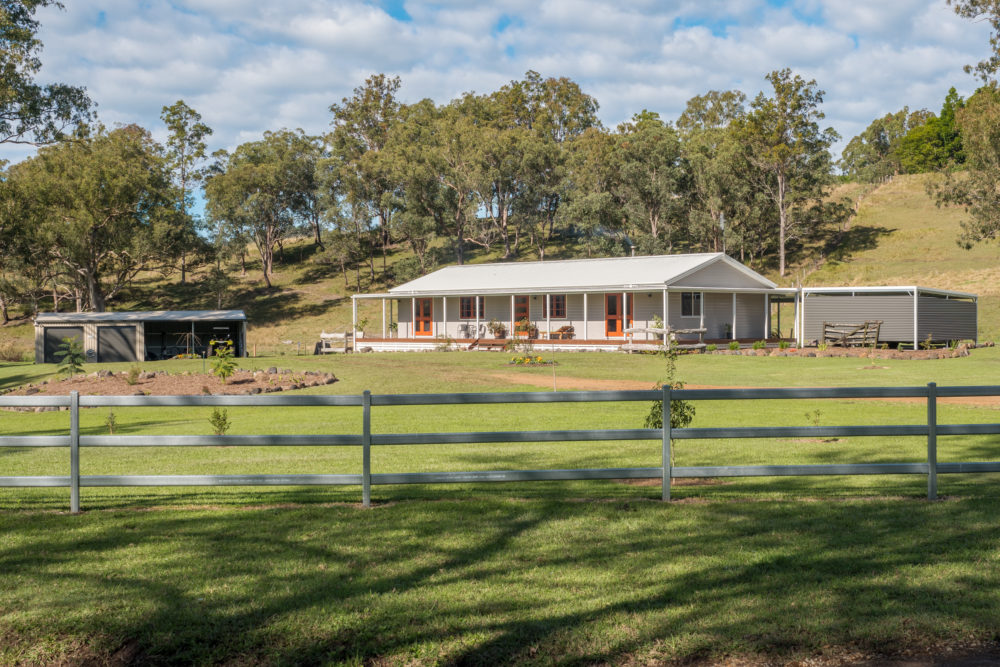 Why Modular Homes Are Great For Rural Western Australians
05/05/2020
Rural home builders in Western Australia shouldn't burden homeowners with distance delays and inflated construction costs. If you're speaking to a WA country builder stuck in the old ways of bricks and mortar, it's time to rethink the approach.
Modular Homes in WA
Modern modular homes offer all the flexibility and customisation of building from scratch, with the added benefits of cost savings and faster build times. For country WA that means:
Custom built family homes

Designed for the conditions

Built by an experienced WA rural home builder

Shorter build time
Shorter Build Time
Material transport
Forget the frustration (and cost) of waiting weeks for materials to be sourced and sent by road train. Your modular home is built to 95% completion off-site , in just 15 weeks. It's transported to you, assembled on-site, and finished by a skeleton team.
No more weather delays
The same off-site construction method means a controlled build environment. Project supervisors keep a close eye on progress while rain, wind and dust are taken out of the equation.
Protection Against the Elements
BAL assessment
After a devastating bushfire season, rural home builders have never been more conscious of building homes that stand up against the elements. Modular homes in WA should give peace of mind, which is why we conduct a BAL assessment prior to contract. This is to ensure our homes meet the requirements and there are no unexpected costs after the contract has been signed.
We calculate the costs of construction based upon achieving a BAL rating of 12.5, however if the Bushfire assessors determine your land to have a higher rated BAL, this can increase costs through upgrades.
Energy efficiency
Scorching summers, long wet seasons and harsh conditions are a reality of life in regional and remote WA. That's why our steel-framed modular homes are specially designed for year-round comfort, maintaining a 6-star energy rating.
Design flexibility
Design for the block
Rough terrain? Sloped lots? Sandy ground? Not a problem. With minimal site excavation while your home is being built, modular homes can be customised to suit almost any block.
That includes flexible floor plans and steel-stumped construction to work around natural features on your block.
Cost
Lower site costs
Our modular homes are delivered on a concrete slab, meaning site works are significantly lower than an in-situ build.
Controlled environment:
We avoid costs blow-outs as our homes are built in a controlled environment.
Modular homes in WA: More home for less
Here at Evoke Living Homes, we're proud to be the premier rural home builder in WA specialising in beautiful and modular homes built for the conditions.
Find out more about our range of customisable modular homes designs or get in touch to discuss your dream home project.