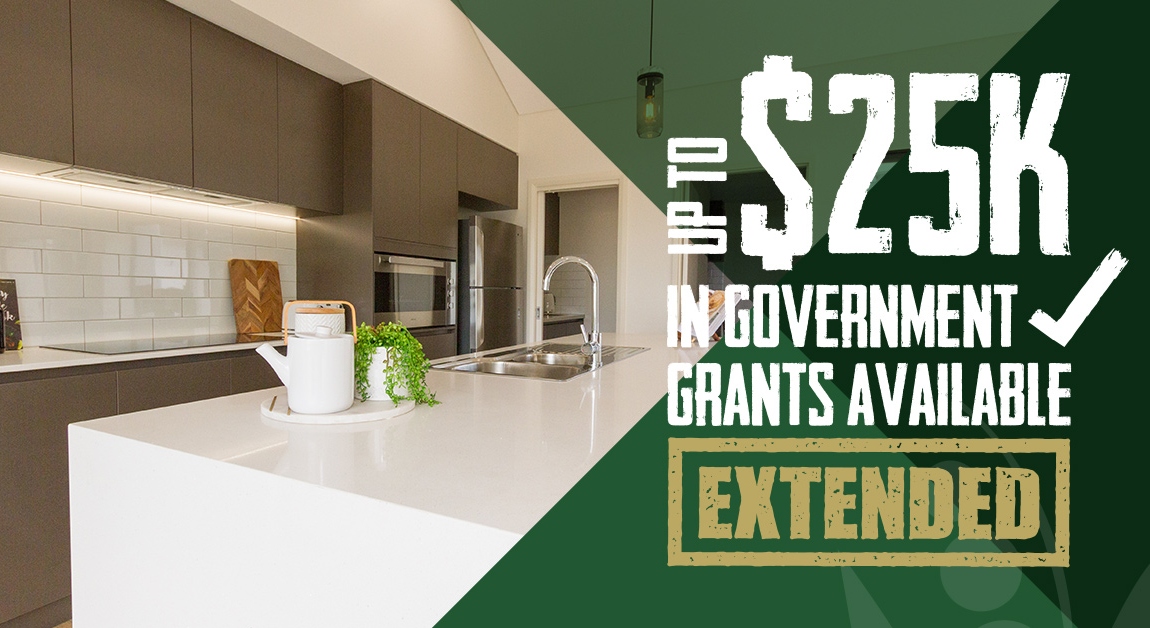 Take Advantage of the HomeBuilder Grant Extension & Build Your Ideal Modular Home
17/12/2020
There has never been a more opportune time to build your modular home in Western Australia. The Australian Government is eager to continue to give our economy a much needed boost. Therefore, they have extended the HomeBuilder Grant to the end of March, 2021. This is excellent news for those hoping to build their prefabricated modular home. Previous to this extension to the grant, there was a rush to get building contracts signed before the end of December. Now, you have more time to select your perfect modular home from Evoke Living Homes, without the pressure of the original time crunch.
For those who are first home buyers, with both the HomeBuilder and First Home Owners Grant, you have access to $25K of grants.
What is HomeBuilder?
HomeBuilder is a cash grant that can help you to build a new modular home, that you intend to live in (this means you are the owner-occupier, and will not be renting to a tenant).
The grant can also be given to those wishing to significantly renovate their home. Therefore, a modern modular home could be added as an extension to your property, as a 'granny flat' or pool house.
The building of the modular home must begin within six months of the contract being signed with Evoke Living Homes. Your modular home builders will make sure that we can make this happen.
How Much is the HomeBuilder Grant Worth?
The grant is worth $15,000 and applies to building contracts signed between 1 January 2021 and 31 March 2021. This can cover a large portion of the modular home construction process.
In order to receive the grant, the value of the modular home and the property where you plan to reside must not be more than $750,000. Also, if you are adding a modular home to your existing home as a renovation, the total value of your property must not exceed $1.5million.
For all official information, please see the Federal Government HomeBuilder website. Apply for the HomeBuilder grant today, by visiting this website.
Use the HomeBuilder Grant to Build Your Modular Home
The extension of the deadline for the grant means that you still have time to take advantage of the offer, to create your ideal modular home.
As long as the contract for your building project is signed before March 31st 2021, and the application for the grant must be submitted before April 31st, 2021, then you should be eligible to receive $15,000 to go towards your prefab modular home.
Many Western Australians are taking advantage of this grant extension. This is great news for home builders. Previous to the extension, some construction companies were having to turn down new contracts. This may be the case again, by the time March rolls around. There is such high demand in WA right now. Therefore, it is important that you take advantage of the HomeBuilder Grant, sooner rather than later. Go to the Evoke Living Homes Modular Homes Design webpage to see all the inspiring options available for your future prefabricated modular home.