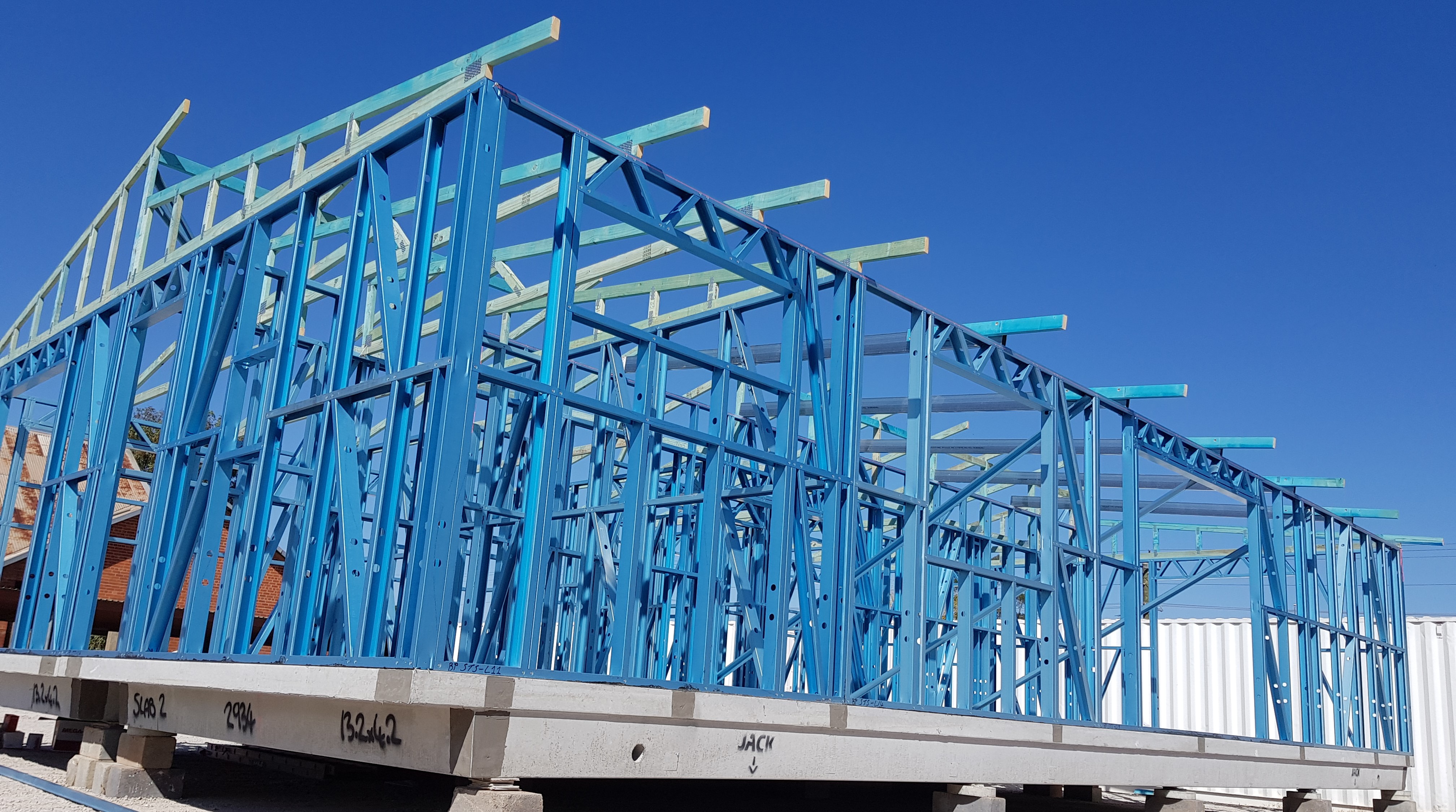 Renovating or Building New?
27/04/2018
Are you considering renovating your home?
Are you in love with the location, kids and family are happy, but you're all ready for an upgrade?
Did you know that renovations in some cases can cost almost as much as the cost to build a new home; and in some cases, you can still end up with something that doesn't perfectly suit your lifestyle needs? In addition to extensive structural changes; many people underestimate the level of time and effort needed to completely renovate a home.
If you love where you live, but are considering a change, we have highlighted a few reasons why a knock down and rebuild might be your best bet.
Finding a new location you love is harder than you think

If you are happy and content in your current surrounds, it is sometimes hard to match that level of familiarity and warmth in a brand new area. By staying in your current location, there is no need to worry about finding new schools, shopping centres and all of those places we visit on a daily basis.
By keeping to the same location and rebuilding, you have the best of both worlds; the place you know and love, with a brand new home to go with it.
Weigh up the time and costs
Planning for a renovation can take an abundance of time that you may not have budgeted for. Some people spend months; if not years working out how to renovate, which trades to use and how much their willing to spend. Let alone the actual build itself. To top it off, you then need to think of how to schedule your trades; when are they coming in and what will they be working on at what time.
Building a new home takes the stress out of all of this. Take the time to sit with an experienced design consultant who takes you through the entire processes, getting your every need and desire down on paper to form your new home. Let us organise the entire planning stage while you sit back and focus on the more important things in life.
As a general rule, it is cheaper to build a new home than renovate an existing one. In fact, the cost per square metre to renovate can be almost double the cost of a knock down and rebuild.
Less time spent on site

Choosing a transportable home means there is a significantly reduced time spent on site, reducing the money spent in short-term accommodation. By constructing the home offsite as modular, Evoke Living Homes needs from as little as a few days to deliver the home on site and put the modules back together.
This means, whilst we are building the home offsite, you can be focusing on the demolition process and taking the site back to natural ground ready for your new home to be delivered.
Less maintenance
The older your home, the more likely you will need ongoing (and costly) maintenance. By building a new home with Evoke, you have a 10-year structural guarantee, 6-month maintenance period along with lifetime ongoing customer service to help you with all of your home owner needs.
Suitability of your block
Rebuilding a home can completely unlock the potential of your current block. By designing and building a completely new home; you have the added benefit of ensuring your home matches the size and layout of your land in every way.
In addition to getting the most out of your existing land, we will help work on orientating your home to maximise energy efficiency, saving large costs in the long run. Read this tips on how we can help you save costs on energy.
If you are tossing up the ideas of renovating and building a new home, speak to our helpful team for no obligation useful advice.
Want to know more? Talk to an architectural expert: