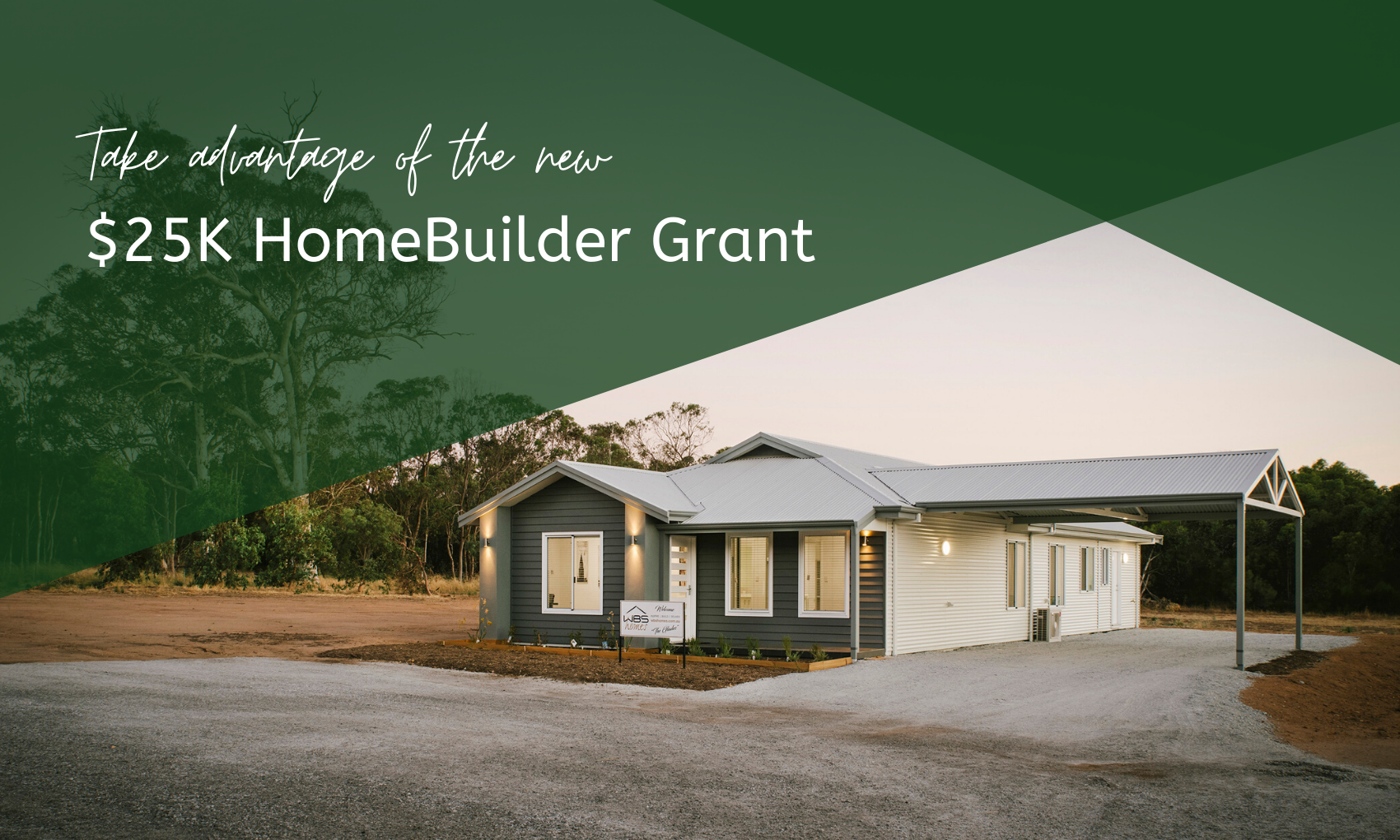 NEW $25K HOMEBUILDER STIMULUS
04/06/2020
This morning the Australian government announced a new 'HomeBuilder' stimulus package. The HomeBuilder grant is a $25,000 grant for owner occupiers who build new homes or carry out substantial renovation projects.
Are you wondering what this means for you as a new home builder, and whether you are eligible for the grant? We have outlined this for you below.
ELIGIBLE BUILDING WORK
The incentive will be available to eligible owner occupiers for contracts entered into between 4 June (today) and 31 December 2020.
Building work must commence within 3 months of the contract being signed.
The home must be your principal place of residence.
The maximum value of an eligible new home building contract is $750,000, including the land.
ELIGIBLE OWNER OCCUPIERS
Eligible owner occupiers must meet the income thresholds of $125,000 for singles and $200,000 for couples based on their latest assessable income.
Eligible owner occupiers must also meet the requirements of the First Home Loan Deposit Scheme that apply to Australian citizens and age:
At least 18 years old;

Australian Citizen;

Individuals, not a company or trust.
Owner builders will not be eligible for the incentive.
HOW WILL THE GRANT BE ADMINISTERED?
The grant will be administered by each State & Territory revenue office. The grant will be paid directly to the owner occupier by the office of revenue after the first progress payment.
The grant will complement the existing first home owner grant programs in each state and territory, along with any stamp duty concessions and other grant schemes that are made available to home owners. The grant will also be available to anyone accessing the First Home Loan Deposit Scheme for a new home.
More information is available from the Treasury Coronavirus Economic Response website.
GET IN TOUCH
Contact an Evoke Living Homes consultant on 1300 138 653 to see how you can take advantage of the $25K HomeBuilder stimulus. Or request a quote to get the ball rolling: Contact us today!