Keep These Five Things In Mind When Considering a Holiday Home
11/05/2017
Buying a holiday home is a big investment! Whether you want to escape the dry red dirt of the country and head toward the beach, or take a break from the hustle and bustle of the city and enjoy the peace and serenity that bush life offers, a holiday home is a dream for many.
If you are on the verge of realising this dream, congratulations! But buying a holiday home is very different to buying a home you intend to live in full-time. Here are five things you should keep in mind when considering your options.
Firstly, are you planning to rent the property out?
If you are in a financial position that allows you the luxury of having the house free of tenants when you are not using it, then that's fantastic. You will only need to consider yours and your family's needs.
If, like most people, you will by relying on a rental income while you are not occupying the house, you should take the wants and needs of those temporary tenants into consideration. Although your home will be made for you, the long term investment needs rely on designing a versatile home that suits your potential renters too.
Location, location, location!
This is an obvious and important consideration and depends on a lot of different factors, including proximity to attractions and features like the beach. Is it close to nice restaurants, and does it have the convenience of close-by shopping centres, transport connections, or even essentials like hospitals?
These are things that you will need to think about from a tenant perspective as well – how accessible would your property be for holiday makers? Can travellers get to your holiday home easily if they are restricted to public transport?
How big should a holiday home be?
Size is of course dependent on the number of inhabitants. If you have a family that would benefit from more bedrooms and open living space, then house designs such as The Preston would provide for those needs, with an optimal combination of living and dining space, bedrooms, bathrooms and parking.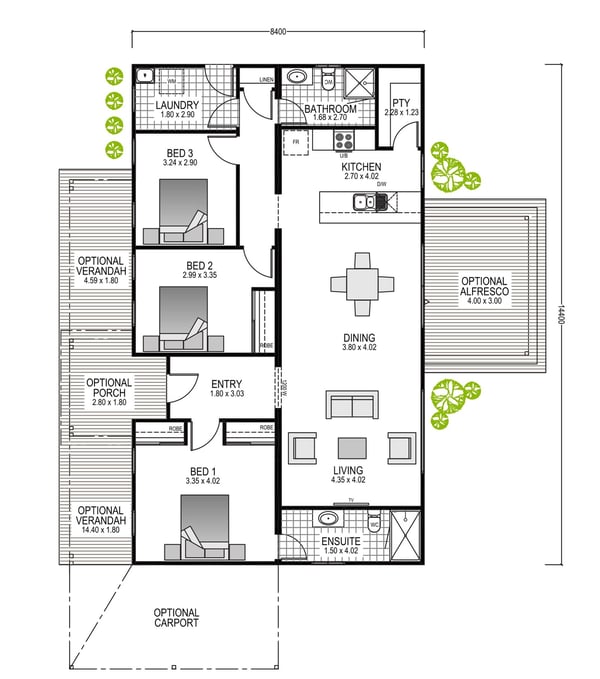 If you are thinking of investing in something much easier to maintain, a smaller holiday home may be the solution for you. These smaller home designs, such as The Ocean Retreat, provide just the right amount of space and privacy for couples and corporate travellers.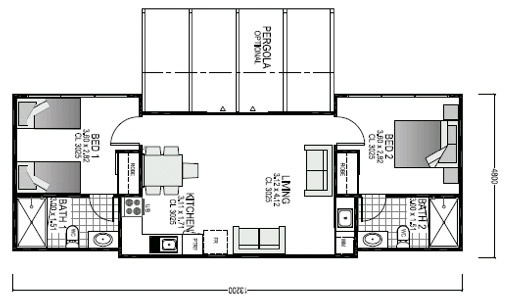 What are important features to have in a holiday home?
Holiday homes are not going to be lived in full-time, so safety features like an alarm system should be top of the list.
But other than the essentials, you should also keep the nature of the holiday home in mind. For that, you will want to consider features that improve comfort and luxury – things like spa baths, verandahs and large dining areas can make your holiday home a place where great memories are created.
Want to learn more about the different holiday home designs across the whole range of sizes? Download the full Evoke Living Homes brochure to learn more.