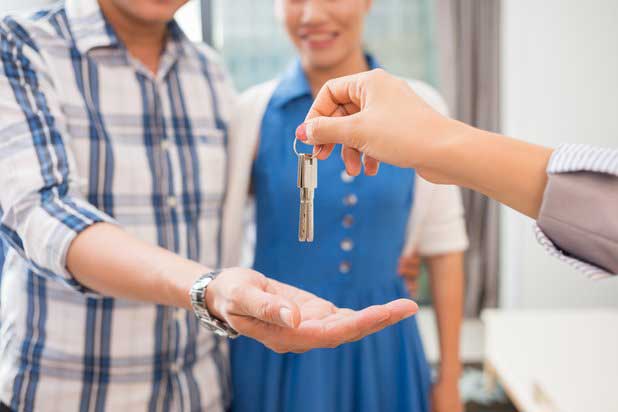 Is A Modular Home A Worthy Rental Investment?
19/06/2017
If you are considering taking the leap into property investment, chances are that you have been tallying the comparative costs between buying an established property or buying land and building something new. An established property may seem like the easier approach, avoiding the hassle of building a new home from scratch but the latter may be less "hands on" than you think.
Old houses come with a surprising number of maintenance costs, which only increase when you add the stress of tenants. Old pipes and wiring especially may seem OK on preliminary inspection but will not hold up heavy use from a busy family of renters.
You should be thinking turnkey property, one that is ready for tenants immediately, you may be better off building new than trusting the integrity of an older property. With a new building, you can be sure that everything is new, strong, and in guaranteed working order.
What is the Process?
You can buy a piece of land with a house already designed for it. It can be an easy process, because you do not intend on living in the property you won't need to make emotional decisions and won't need to be highly involved in the interior design.
The builder will supervise the construction, approvals, Water Corporation connections and so on while the bank pays the builder in progress payments at each stage of the build. This means you can sit back and relax, knowing everything is being taken care of!
What are the Benefits?
Eager Tenants- Most renters know exactly how much trouble an older home is and will adamantly seek you out to rent your new property. Tenants can be demanding on an ageing property and are attracted to new, shiny appliances and clean finishes because they know they won't have to break out the rubber gloves and bleach before feeling safe letting their children inside. They will also generally pay more to enjoy all the modern features of a brand new home, opposed to that of an older property.
Save on Stamp Duty and Taxes -You can make a significant saving on stamp duty because the house is not yet built when you purchase. Stamp duty is only required on the land component of the purchase price. Although there are interest payments to be made during construction, these are tax deductible because it is an investment property. Also, with a new investment property you can claim all expenses and depreciation on the building and its contents up to the legal limit. (Please seek advice from a practising accountant in regard to depreciation)
Minimise Your Maintenance Costs - Building a new investment property can give you peace of mind because there will be no horrible surprises like asbestos or faulty electrical and plumbing work. With a new steel framed home you will get a minimum of 10 years structural warranty and 180 days of maintenance period, giving you piece of mind and the warranties on all appliances.
A home with Evoke Living homes includes:
Internal Six Star Energy Rating - Evoke Homes will provide a minimum 6 star energy rating on your new home! The experienced team at Evoke will discuss potential energy improvements with you at an early stage, from orientation of the home to maximise the northern sun to window positions, exhaust fans and insulating requirements. This rating reduces the overall running costs of the home!
Kitchen - Your new steel framed home will have a pristine modern kitchen equipped with stainless steel appliances and a one and three quarter bowled sink and mixer tap. Cabinetry is smooth with laminated counters, benches, and doors. Don't worry about your dishwasher, we've left a convenient space so you can hook-up your favourite model or leave the choosing to your future tenants.
Bathrooms and Laundry Room - Depending on the design you choose, your new rental home will come with one or two complete bathrooms. Including an acrylic bath and semi-frame-less shower, dual flush toilets, mirrors, and china vanity basins set into laminated bench tops with cabinets underneath. You can also choose from a selection of modern tapware and select a tile from our generous allowance.
External - Many older homes suffer from degrading exteriors as much as they do from leaky or damaged interiors. There's no risk of that with our solid external doors, Colorbond® corrugated walls and roof!
Each design also comes with an engineered concrete floor, aluminium windows, sliding and solid doors, and fly screens for both. You can also have an Alfresco or porch based on the design you chose, and all external doors have a welcoming porch light. Want a beautiful green lawn? No problem with two external garden taps.
Peace of Mind - With every home, we offer a 6 month maintenance period, building indemnity insurance and a 10-year structural guarantee, ensuring that you and your tenants will be well protected legally and architecturally.
For lifestyle safety, there are hard-wired smoke detectors, RCDs for wiring, and optional floor coverings and window treatments. Designs and colours can be chosen to suit the demographic you will be targeting. So for a busy investor, this could be a stress-free solution.
If you want all the benefits of a rental investment property and none of those classic landlord hassles, a new modular home is a fantastic and economic choice. A new modular home lets you choose your location rather than relying on existing structure locations, choose the features and size of property you want to manage, and save money on costly 'historical' added value and time-worn fixtures.
So What Next?
If you like the sounds of a rental investment property and are ready for a consultation, or would like to schedule a tour of our display home to see a real steel framed home contact Evoke Living Homes today!
1300 1 EVOKE