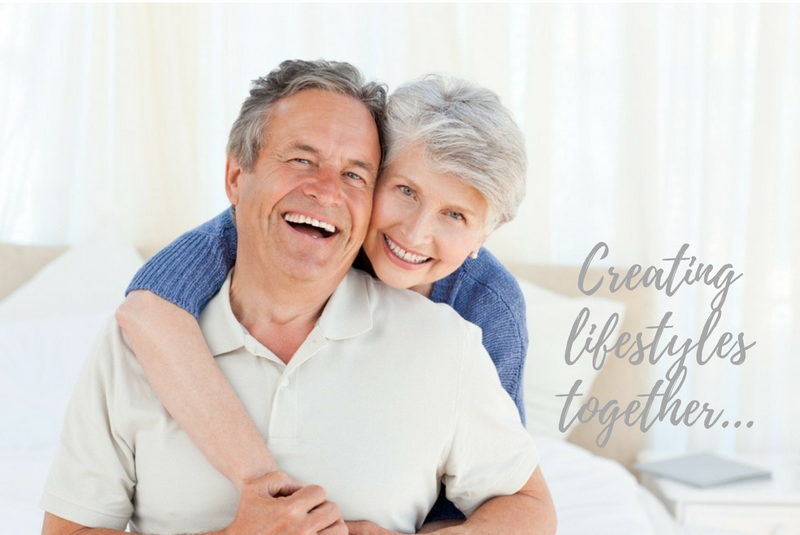 Your Guide to Granny Flats & Ancillary dwellings
14/09/2018
Granny flats have long been known as an old sometimes converted shed for nan and pop to live out the back of your property. Over recent years, traditional granny flats have not only grown in style and in structure, but in versatility too.
Whether you have older children who aren't quite ready to leave home but are needing a space of their own, are looking for a potential investment opportunity with a high return or you yourself are ready to retire and downsize, granny flats are the way to go!
What is involved in building a granny flat / ancillary dwelling?
We like to think of granny flats just as they are. Smaller secondary dwellings that reside on the same site as a primary residence. After all, they are just a smaller version of a standard home, right?
At Evoke Living Homes, all our homes, whether granny flat or main houses, are built to the exact same quality and standards. This means that all necessary approvals we go through in building a primary home still apply. We ensure your home receives a 6-star energy rating, is accurately bush fire rated (if applicable) and has all relevant shire approvals to comply with relevant building standards and specific requirements of local authorities.
It is true that there are a few conditions that are required to be met with granny flats. For example, the location of the home is to be behind the main home and not on the street view, and the colours must compliment that of the original dwelling. Conditions like these can all be discussed when you meet with our sales consultants and if there are any major items that conflict from your ideal home, we will always liaise with your local shire on your behalf to make your hopes and dreams come true.
Can anyone build a granny flat on their land?
The short answer to this is no. As a general rule, a granny flat or ancillary dwelling can only be built on a residential or rural residential zoned property that exceeds 450m2. A property under 450m2 is generally deemed to small for a secondary permanent home to reside, with the additional home encroaching on the current setbacks of the land.
It is important to know that the owner of the main home, must also been the owner of the granny flat. Although this is almost always the case, there can be some cases where a sibling or family member wishes to build their home on the owner's land. This is up to the land owner and the new home owner to discuss and can be noted contractually through your builder, so the shire allows approval.
How big can I go?
Most shires limit the size of a granny flat to 60-70m2 of living space. However, many shires now allow ancillary dwellings up to 100m2 of floor space. If you require the home be built as wheelchair accessible, the shire will generally accept a justification on the size based on mobility requirements. This can slightly increase the size of the granny flat allowing for large passageways, door spaces and even living areas.
Any other words of wisdom?
Granny flats are quickly gaining popularity across the state; from closer to Perth to far out along the countryside on large open rural blocks. Although there are a few conditions that need to be abided by with the shire, Evoke Living Homes take out the uncertainty and handle the tricky parts, so you don't have to. Our range of granny flats are built to the exact same quality as any of our larger designs, ready to accommodate all of your growing needs without compromising on strength, style or practicality
Our granny flat range starts from $94k for a site-built home that can be built within 60km of Perth, and from $95k for a modular home that can be built anywhere across the state. Built in as little as 15 weeks, a granny flat may just be the solution you have been looking for.
Or read on to check out our 1-2 bedroom homes!