Four Features to Boost Comfort and Reduce Emissions!
02/02/2020
We are living in a time where most people are contemplating ways of how they can help reduce their carbon emissions, to do their bit in preserving the planet now and in the future.
Our team is dedicated to assisting our clients in making their new home more livable and comfortable in all seasons, and love making suggestions for such. A bonus is that these suggestions will also help you in reducing your greenhouse emissions.
If we are looking at reducing emissions, then the single best way to do this is to reduce your power usage. So we have created a list of our four top suggestions below, to assist you in this regard.
Thicker external walls to allow for an increase in wall insulation
Install solar glaze glass or double-glazed windows
Install ceiling fans in all living areas, bedrooms, and outdoor living areas.
Install whirlybirds on the roof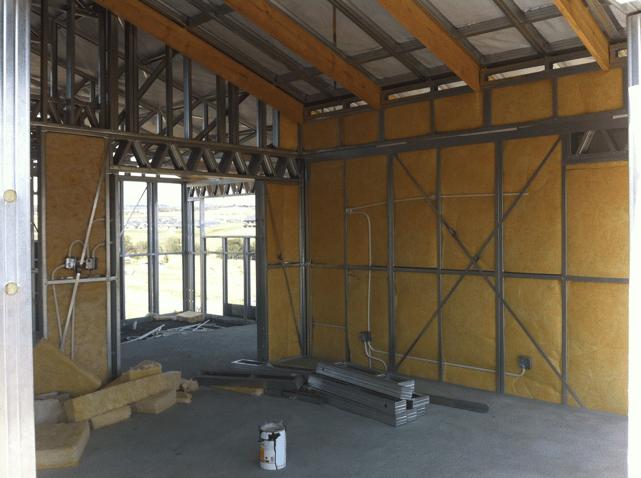 THICKER EXTERNAL WALLS TO ALLOW FOR AN INCREASE IN WALL INSULATION
The standard construction of many homes in Australia incorporates the use of 70mm on the external wall. If you consider the extremes in weather, hot and cold, walls of this thickness are not the most efficient way to insulate your home against the elements. As standard, Evoke Living Homes provides wall thickness of 90mm.
With 90mm wall thickness we can increase the insulation rating of your external walls by installing R2.5 or R3.9 insulation batts, resulting in a home that is easier to heat or cool – resulting in a more comfortable home and less power used.

INSTALL SOLAR GLAZE GLASS OR DOUBLE-GLAZED WINDOWS:
When considering energy-efficient design, our designers put a lot of effort into orientating your home just right to minimize exposure to the sun during summer months, and maximize exposure to the sun in the winter.
However, to increase the efficiency of your home even more so, we recommend using either solar glaze windows, which use a much thicker treated glass than conventional windows, or double-glazed windows. Energy efficient double glazed windows will make your home more comfortable whilst dramatically reduce your energy costs and help create a brighter, cleaner, healthier environment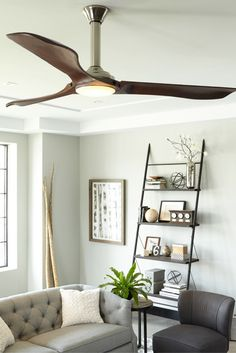 INSTALL CEILING FANS IN ALL LIVING AREA, BEDROOMS AND OUTDOOR LIVING AREAS
Installation of ceiling fans is a great advantage to assist in the reduction in the cost of cooling your home.
You may be wondering how does that reduce costs as ceiling fan use electricity? And your right. However if you have a ceiling fan in a room, you will use that before you turn on an air conditioner and once the heat of the day rises to such a point where you need the air-conditioning, the fan wills help spread the fresh air. You can always set your air-conditioning to a higher temperature, thereby using less power! As well as saving power, it is always helpful for the back pocket as well!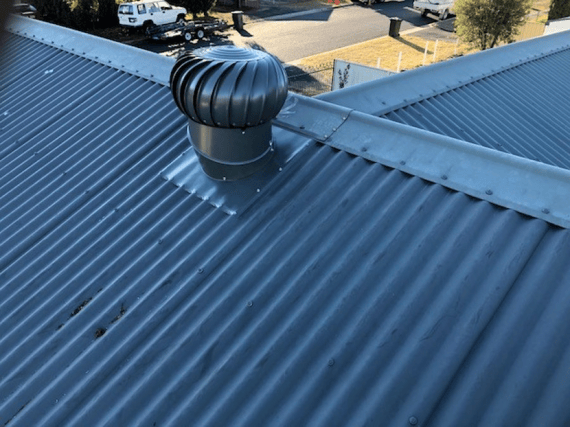 INSTALL WHIRLYBIRDS ON THE ROOF
Have you ever been in a ceiling on a hot day? It is not a pleasant experience! Some ceiling cavities can reach temperatures of 60°C - 70°C. Of course, this high heat in the roof cavity is terrible for the energy efficiency of your home.
Apart from additional insulation, we recommend you consider a 'whirlybird' or roof ventilator. These are designed to extract the hot air trapped int the ceiling, meaning your ceiling insulation will work far more effectively.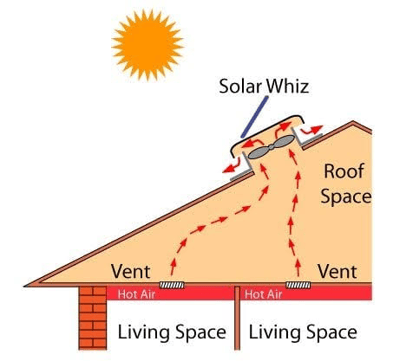 CONCLUSION
We trust this will assist you in your considerations. As always our endeavor at Evoke Living Homes is not just to build modular homes or transportable homes in WA, but to provide genuine assistance for our clients so that ultimately, they reach their design objectives to live in as comfortable conditions as possible.