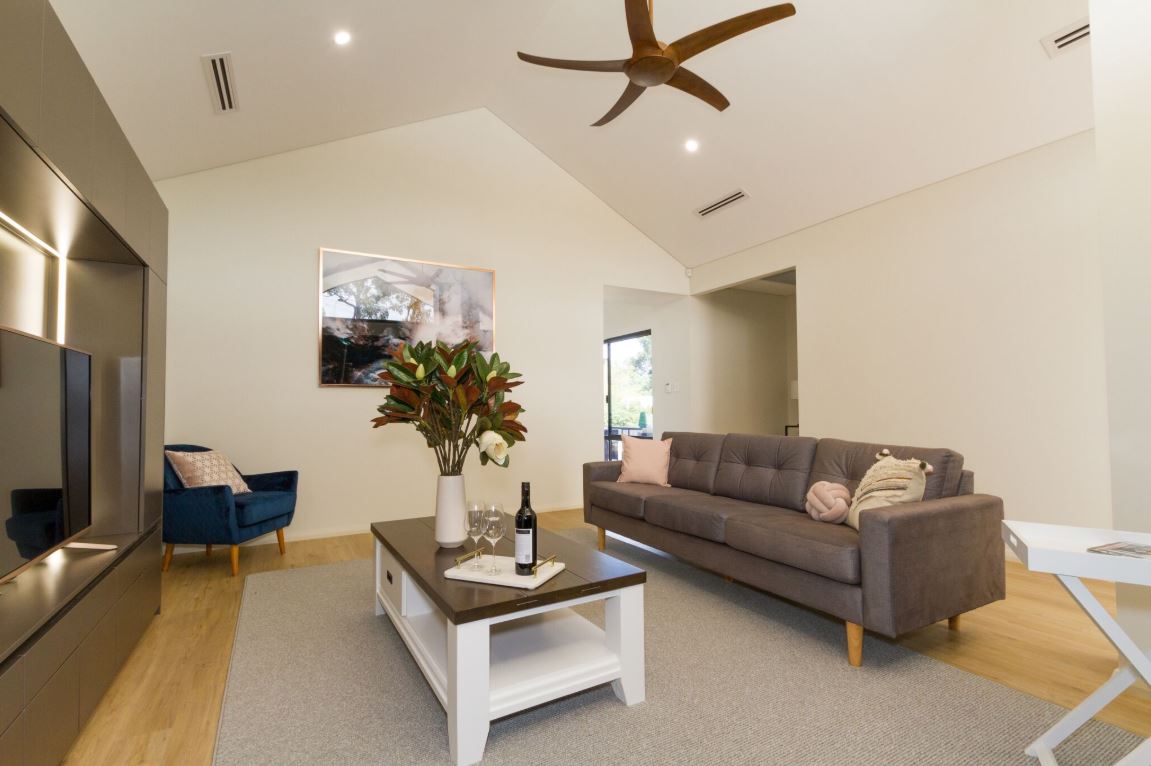 How to Bring Luxury to Your Home on a Budget
28/12/2018
In the modern day, it's quite easy to have a luxurious looking home without exceeding your budget.
Minimalistic trends in particular, provide plenty of affordable ways to make your home look luxurious and fancy without emptying your wallet. We want you to feel proud of your home without having to break the bank, so we decided to make a list of five affordable ways to bring luxury to your freshly built home!
A Monochrome Palette for Classic Luxe
This is a very simple way to make your home look luxurious that's too often overlooked. Our clients tend to have a love-hate relationship with choosing the colour scheme for a new home. While many love playing with colour and bringing vibrancy to their spaces using paint and wall finishings, others cower at the thought of it! Good thing monochrome is on trend and easily adds luxury to any room!
Plus, using monochromatic colouring for the walls can save you money down the track. Instead of spending large amounts re-painting, you can refresh your home using different coloured furniture and accessories. Whether you opt to get creative with your walls or your accessories you can certainly achieve a luxurious look and feel, on a budget, with a monochromatic palette.
Curtains are Crucial
Top home builders in the Perth Hills know that choosing the right curtains for your home is a very important aspect of the design. Curtains can work wonders inside a living room not only bringing a sense of luxury, but also helping to control temperatures and provide privacy (though this may not be necessary for country residents!). While a sheer curtain is an affordable design feature that can add luxury to the space, curtains of all styles add luxe and are a sure investment that will add value to your home.
The Entryway is Everything
Creating a luxurious entryway is not as hard as you may think and with this playing a big role in the first impression enjoyed when you return home each day and by visiting guests, a luxury entry way is everything!
For a quick dose of luxury, we recommend starting with a small entryway table. It can be made of marble, wood or even shiny lacquer. After setting up the table, a bowl, books or even natural flowers can be added to give a sophisticated feel. If the table is set against the wall, an oversized mirror works wonders in creating the illusion of more space, or opt for a piece of art to add culture to your entryway.
Remember, the entryway is the first and the last thing that guests see so it is worth budgeting for items that will add easy luxury to your home.
Lighting
Picture a luxurious home in your mind. Chances are, your vision is neither dark nor dreary.
There are many ways in which you can ensure that your home is well-lit: chandeliers, wall sconces and side lamps. Having a well-lit home is not only luxurious but also very healthy for the mind.
Choosing chandeliers and lamps doesn't have to be expensive either, by shopping smart you will bring a luxurious warmth into your home and save up enough money to treat yourself. We recommend you do your research, seek support from sales assistants about what will work best for your space and you will walk away with a simple solution for adding style to your home.
Remember, it's the light itself, not the fixture that has the biggest impact so make sure you choose ones that add glow to all the right parts of your home.
Natural Flowers
Our sense of smell is one of our most powerful senses. This means that the smell of fresh flowers alone can be enough to transform a room. We can't be expected to bake fresh bread or cookies everyday so freshly cut flowers are the perfect way to elevate a living space.
No matter how simple it is, a fresh flower will always add warmth to the home and make it look and feel special. Don't forget to change the flower's water every few days in order to keep them, and your home - fresh for longer.
Having a luxurious home doesn't necessarily mean over-spending on design. At Evoke Living Homes, we love helping our clients to style their homes using a few well-paced items to add a luxurious touch without hurting your bank account.
It is all about keeping it simple and doing your research! At Evoke, our team are happy to provide advice on adding luxury to your newly built home and advice from experienced experts really can make all the difference!
To make it as easy as possible for you, we've outlined our top tips to get the luxurious home you've always dreamt of, on a budget, in this week's blog.
Read along and please fee free to reach out to our team for more advice or recommendations to get the most out of your home this summer.