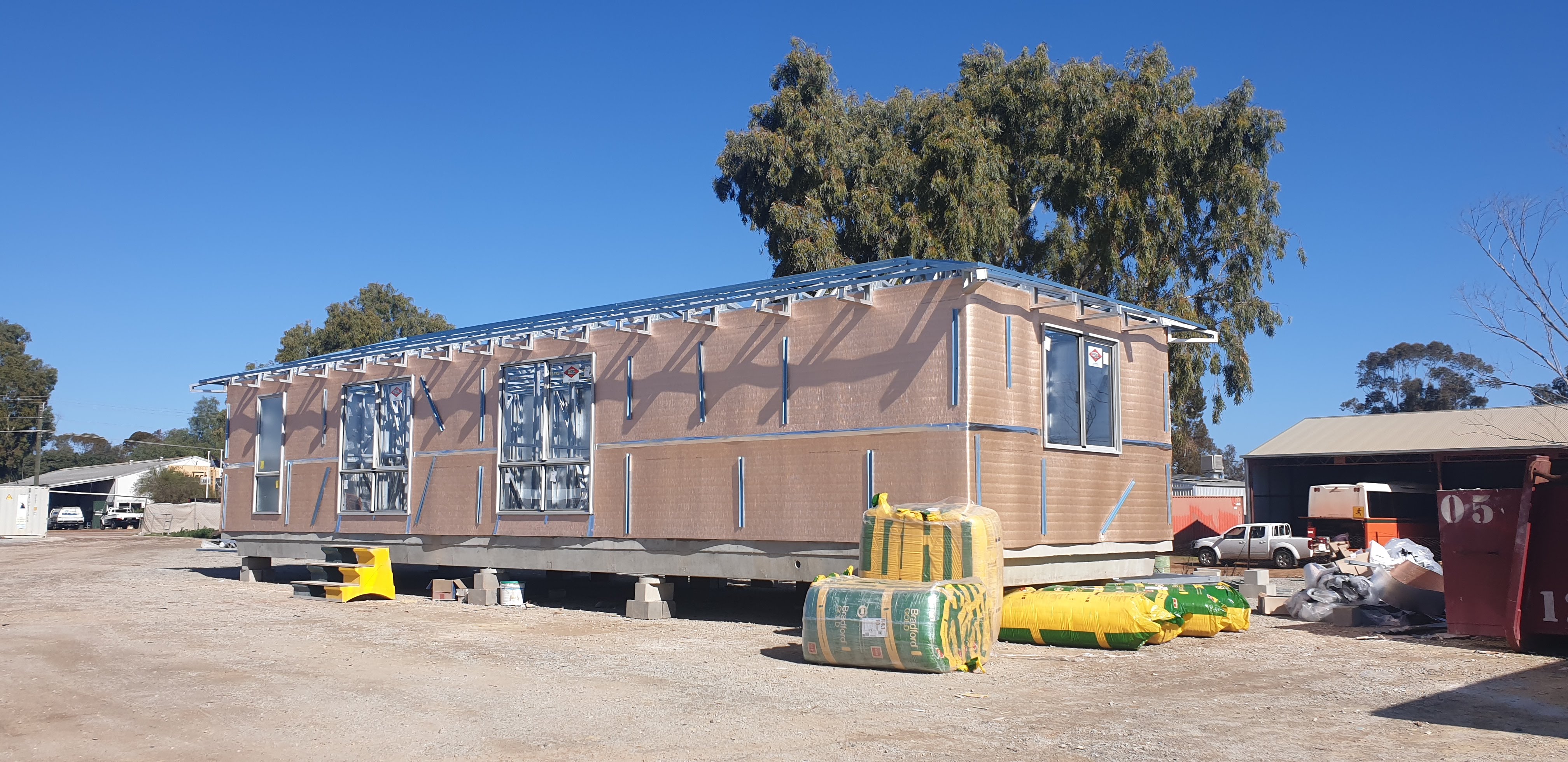 A Modular Home in WA FROM AS LITTLE AS 15 Weeks!
03/10/2019
Imagine starting the new year in a new home, custom built to suit your lifestyle.
It may seem like a faraway dream but by partnering with Evoke Living Homes, your brand-new modular home in WA can be built in just 15 weeks.
Using an innovative construction process and only the best materials, we deliver the highest quality modular homes in WA in a range of fully customisable boutique designs.
Your home should be built around your lifestyle, not the other way around.
Living in rural and regional WA used to mean off-the-shelf houses with no personality, until Evoke Living changed the industry.
Our fully insulated transportable homes are built for year-round comfort in the harsh conditions.
How does it work?
Your new home is planned, inspired and delivered in 6 steps:
Enquiry
Pre-contract
Prestart
Construction
Site Preparation
Delivery and final touches
Choose from more than 40 modular home designs ranging 1 to 4 bedroom configurations, then customise to realise your dream design.
Before we start building your new home, we will work through a detailed consultation process to ensure the finished product is both functional and personalised.
With our highly efficient modular construction process comprised of steel frames rated to withstand bushfires, cyclones, and whatever your family throws at it, Evoke are truly the best choice for modular homes in WA.
Learn more about how we build your transportable home here.
How much will it cost?
Curious about pricing, shopping around for quotes on modular homes in WA or starting to get serious about your dream home?
Get a no-obligation price indication with our helpful price estimator. Simply answer 8 quick questions and we'll have a quote back to you in no time.
Every modular home in WA we build is designed in close consultation with the client. That means you're only paying for the inclusions you choose, with full transparency and no hidden costs.
For first home buyers, downsizing empty nesters, young families and everyone in between, Evoke Living build more than homes: we create lifestyles.