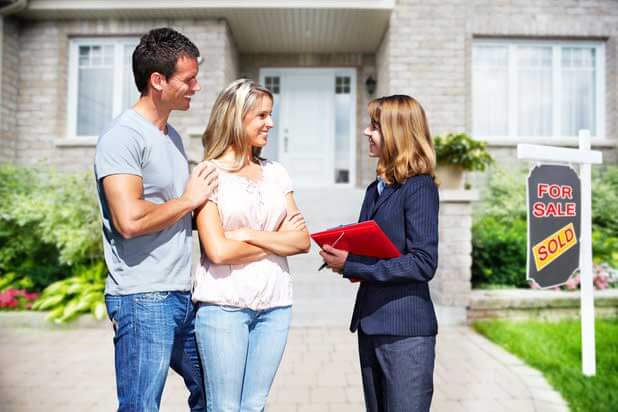 5 Cheap and easy Tips to get Your House Ready to Sell
26/06/2017
When you decide to build a new home, most people will be faced with the task of selling their current home. Buyers, however, are a fickle lot that can be easily distracted. There are, as you probably know, people who won't buy a home due to paint colour—which is easily changeable. However, that doesn't mean that you need to repaint your house in order to have it sell, it just means that you should take a look at our five easy and affordable ways to prepare your house for sale, so that you can focus on building your dream home.
1) Tidy Up
A cluttered, dirty home is a rather large turn off when for buyers. As a very first step, you should remove as much clutter as you possibly can from your house and then do a deep clean. Potential buyers are looking for a place that they can visualise as their own, so all of your stuff needs to be out of the way for that visualisation. This can be difficult if you're in the packing process, but try to move your boxes out of the way, maybe into the garage. Cleaning the walls, ceilings, floors, fans and just about every other surface helps with the overall look as well, and gives the house a fresh feeling that leaves the buyers feeling relaxed and happy, instead of stressed.
2) Invest In Fresh Linen
You don't need to spend a lot of money on this, but fresh items give your house a face-lift. Buy some new towels and bath rugs, and replace your old ones when the house is being viewed. Once the viewings are over, then you can put your old items back, just to keep the newer ones fresh and clean for the next viewing. Go for a luxurious feel; dress the bed with nice sheets, throw pillows and cushions. Hang up fresh hand towels in the kitchen for a cleaner vibe. You don't have to buy the best of the best, but just having new items can change the feel of the home.
3) Do Some Baking
Smell is an often overlooked part of the viewing experience. You want your house to smell clean and inviting, and a good way to do so is to do some baking before a viewing. Or brew some coffee, to get that fresh morning smell. A homely smell creates a homey atmosphere that more people are willing to picture themselves living in. (Plus, you get fresh baked goods and coffee, which is a win-win.)
4) Emphasise the Good
Every home is going to have some bad areas that you don't want to draw attention to. Draw attention to the good things that are in the same area. For example, if you don't have those his-and-her sinks that most people are looking for in a master bath, but you have a beautiful bathtub, draw the focus to the tub. Fill it before every viewing and accessorise with flower petals floating on the water. Your viewers will overlook the lack of a second sink and find themselves fantasising about relaxing in that bathtub.
5) Create A Welcome Note
Appeal to your potential buyers by welcoming them into the area. Write them a short letter about the neighbourhood and local community. Let them know what's happening in the area, and the easiest ways to get around. This gives them some connection to more than just the house, which gives the house more appeal. Drawing attention to schools for those with children is a great idea as well. Make sure your viewers get this note when they visit your house.
Selling your house can seem like a daunting task, especially when you're building your own dream home. However, it doesn't need to be a stressful or expensive undertaking. Just keep in mind these five tips and your house will be selling in no time.