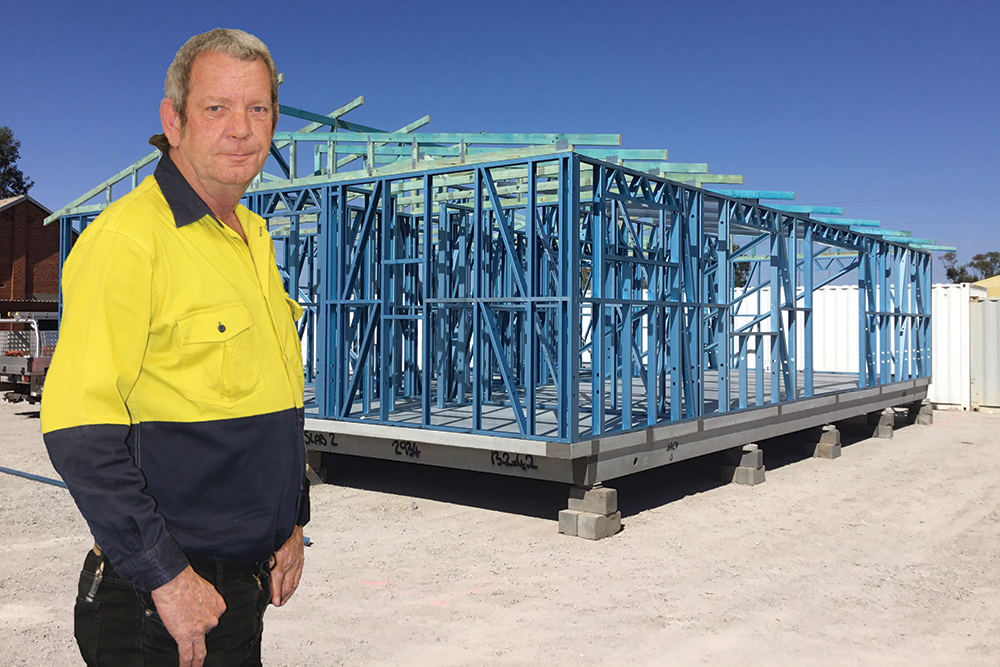 5 Minutes With Our Site Supervisor Russell
12/10/2018
Today we caught up with our favourite site supervisor Russell to find out more about who he is and what he loves about working with Evoke Living Homes.
Russell, tell us a little bit about yourself.

I am married to my soul mate with two wonderful children and five magical grandchildren. I love to escape to Bali whenever I can just for the peace and quietness with no computers or work phone where the only call I need to make would be room service.

I love my footy (Eagles)! There is nothing better than a few cold ones on the weekend with good friends watching a good game, but I suppose my downfall (according to my wife) is my love of fixing old cars and motor bikes. She thinks I spend far too much... but everyone has to have a hobby.
So you're a busy family man, who loves to wind down and relax! We can well and truly relate to that. So, how long have you been in the building industry?
Bit of a leading question which may give my age away. Let's just say I started at a very early age as a roof tiler and then over the years progressed to a builder, and for the past 15 or so years as a construction supervisor. You could say it's been a while.
Wow, we won't guess the years! Being in the industry so long, there must be a reason! What has made you want to stay in the job all this time?
I think I'm one of the lucky ones that has a job that I enjoy going to work each day. There is absolutely no better feeling than building a 1st home or investment property for a client and seeing their faces at the end. Over the years I have meet some wonderful clients that you can't but help to be passionate in what you do.
It sounds like such a rewarding job! Have you noticed any interesting and emerging trends in the building industry lately?
There are so many emerging trends that pop up almost weekly in the construction game, but I wouldn't say they were set by the industry. I think these trends are set by the average mum and dad through their imagination. Once we build their dream, that's what really sets and changes the new trends across the country.
Tell us the most enjoyable moments during your time with Evoke Living Homes.
Getting a pay rise was very enjoyable! No seriously, I can't think of any specific day, but when you love what you do I think all days are enjoyable. Some of the most memorable moments are when a client takes the time to send a personal thank you letter that we have meet or exceeded their expectations. That is what really makes my job!
Wow, thanks Russell. We are pretty lucky to have such a passionate person driving all of our projects!
At Evoke Living Homes, we think our biggest asset is our people. Russell is just one of those people that make up our committed team.
Click below to find out more about Evoke Living Homes and the Evoke dream.